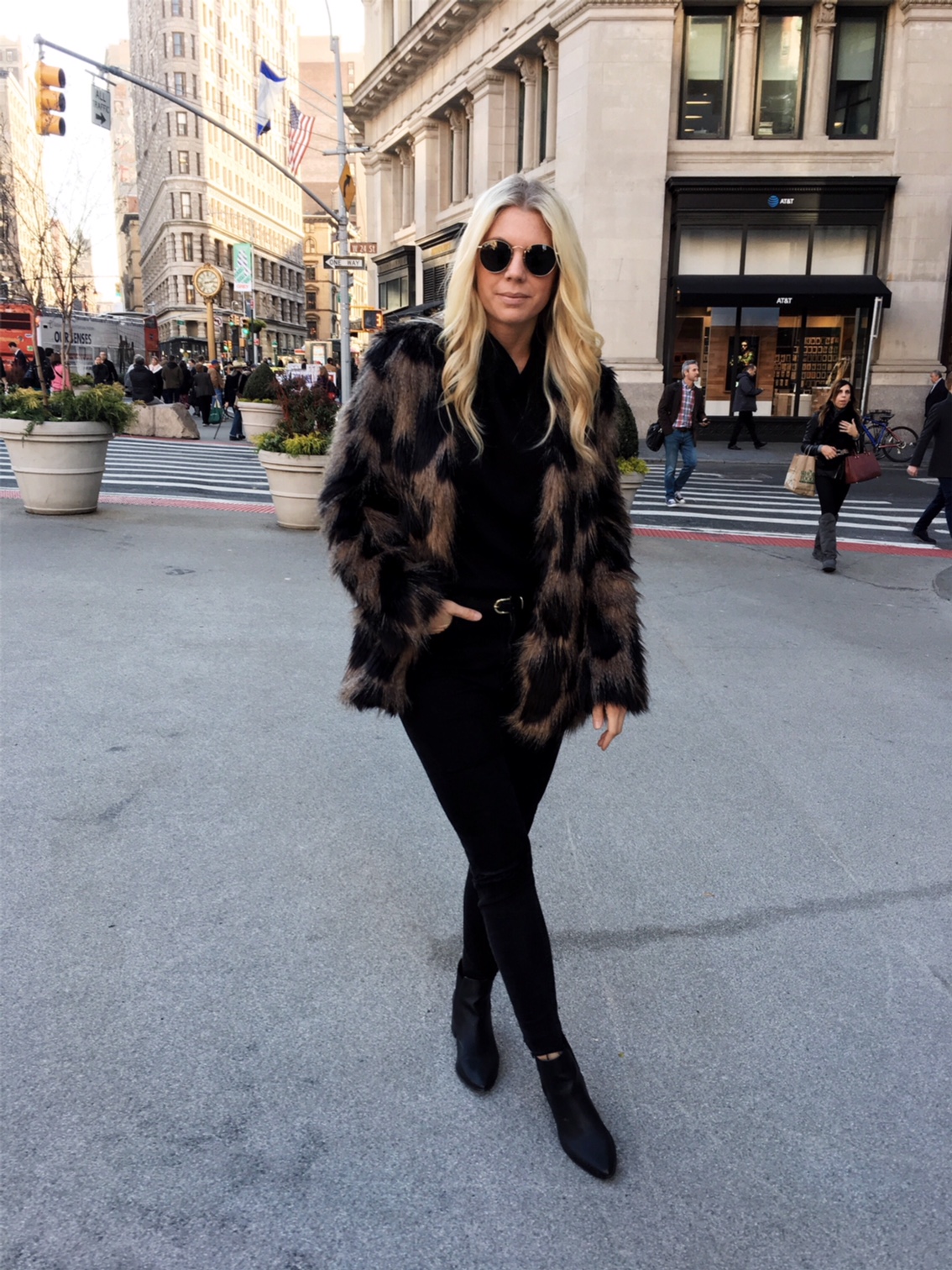 Gift guides are far from novel. In fact, every single blogger makes them, but that doesn't mean they're any less important. Don't reinvent the wheel, you know? Gift guides are so huge during the holidays it would be silly not to utilize them in your content. Here's why:
As a blogger, you are a resource to one person, a few, or many many people. And as a resource, it is your job to bring your audience the most value with the best content. And during the holidays, as cliche as it is, the best way to do that is through gift guides.
I mean, after Black Friday it's pretty much holiday chaos, right? We're all running around like chickens with our heads cut off. Bloggers are especially busy with holiday campaigns, time sensitive brand collaborations, giveaways, and gift guides. And what a waste it would be if none of this stuff ever hit the masses like it should, especially the painstaking gift guides.
If done right, your holiday gift guide(s) will take you a long time to create – we're talkin' weeks. It will be specially curated with your audience in mind. You will spend time handpicking each item, making sure it's "on brand", sourcing images, designing a cohesive collage layout, writing descriptions, and then going back and checking to make sure all your links are working and your items haven't sold out.
I'll say it again, gift guides take a lot of effort. But it's worth it because it makes the lives of your readers so much easier (they can go to your website to get the best gifts for everyone on the nice list). So you obviously want to get your gift guides in front of the eyes of as many people as possible. But how?
By using unique promotion strategies on social media such as…
exclusive access in email
This "exclusive access" stuff only works if you're really offering something exclusive aka they can't get it anywhere else aka it is more than they bargain for aka it will only be available for a limited time. That's exclusive.
You have to have a value-packed email filled with content your readers can't get anywhere else. It would be a total cop-out to say you're offering xyz exclusively to email subscribers, only to make it available for everyone else later. Not cool. Exclusive is exclusive, it excludes those who aren't "in" from accessing whatever it is you're keeping from the public.
This is what I did this year, which was something different from what I've done in the past. There was no particular reason other than to try something new and see how my audience reacted to it. As a blogger, it's all about risk-taking through trial and error.
separate blog posts
Every year aside from last year, I made a separate blog post including a holiday gift guide for different types of people (mom, dad, him, her, kids, etc.). I found this was a great way to fill in m content calendar for the month of December.
However, one downside to this promotion is timing. You have to time these posts accurately so you don't end up posting your "holiday gift guide for him" on Christmas Eve. These posts need to be scheduled out at least 2 weeks in advance. 2 weeks is the perfect time for last minute shoppers to have online orders delivered on time.
The other downside to this promotion is that your gift guides aren't all in one place and your audience will have to search for them.
But on the other hand, it breaks it up a bit so your readers aren't bombarded by this elaborate crazy in-depth guide. This also gets readers excited as they anticipate what gift guide you're going to share next.
My girl crush, The Skinny Confidential breaks up her gift guides in a really great way – making each guide super, super niche. I'm assuming this works to her benefit, otherwise, she wouldn't be doing it.
Like I always say, you want to watch what people are doing more than what they're saying.
Again, it's all about trial and error so I recommend testing different ways to promote your gift guides and seeing which one sticks.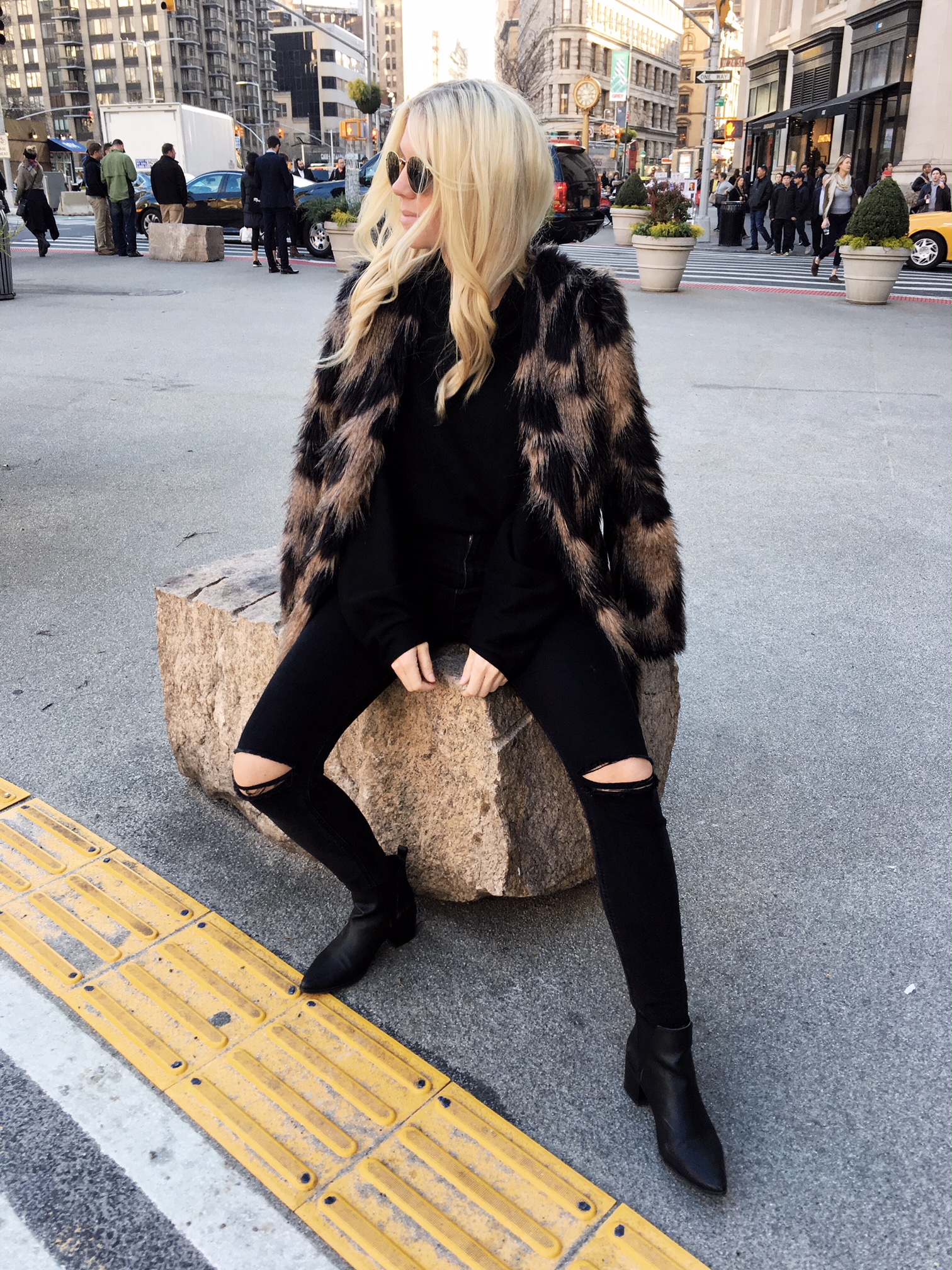 an entire shop
I've done this tactic for the past two years. And to be completely honest I have no idea if it's more effective or less effective than any other way because I've never paid attention in the past. This year though I am going to track all my conversions and compare with last years stats (the affiliate program Shopstyle Collective allows you to do this).
I personally like the shop idea best because it's so user-friendly. You simply create a page, add it to your menu bar, and boom you're done. Now you have an easy, simple way for your readers to access your gift guide. It's always in their face which reminds them, 'Oh yeah, I really liked that faux fur coat Not Another Blonde has in her gift guide'.
Plus it gets new visitors' attention. The first thing people look at on your page is your menu bar to see what you're all about and what you can offer and with HOLIDAY GIFT GUIDE front and center, they can't pass up the opportunity to check it out. (Speaking of, be sure to check out the Not Another Blonde 2017 Holiday Gift Guide!)
Keep in mind you want to put the quality of your gift guides above everything else. A crappy gift guide is a crappy gift guide regardless of how you choose to promote it. So be sure you put time, effort, and thought into each gift guide or holiday shop you make this season and you will thrive. Happy holiday gift guiding!
Do you have any holiday gift guides this year? Drop a link in the comments below so I can check them out! 
xx
shop the look