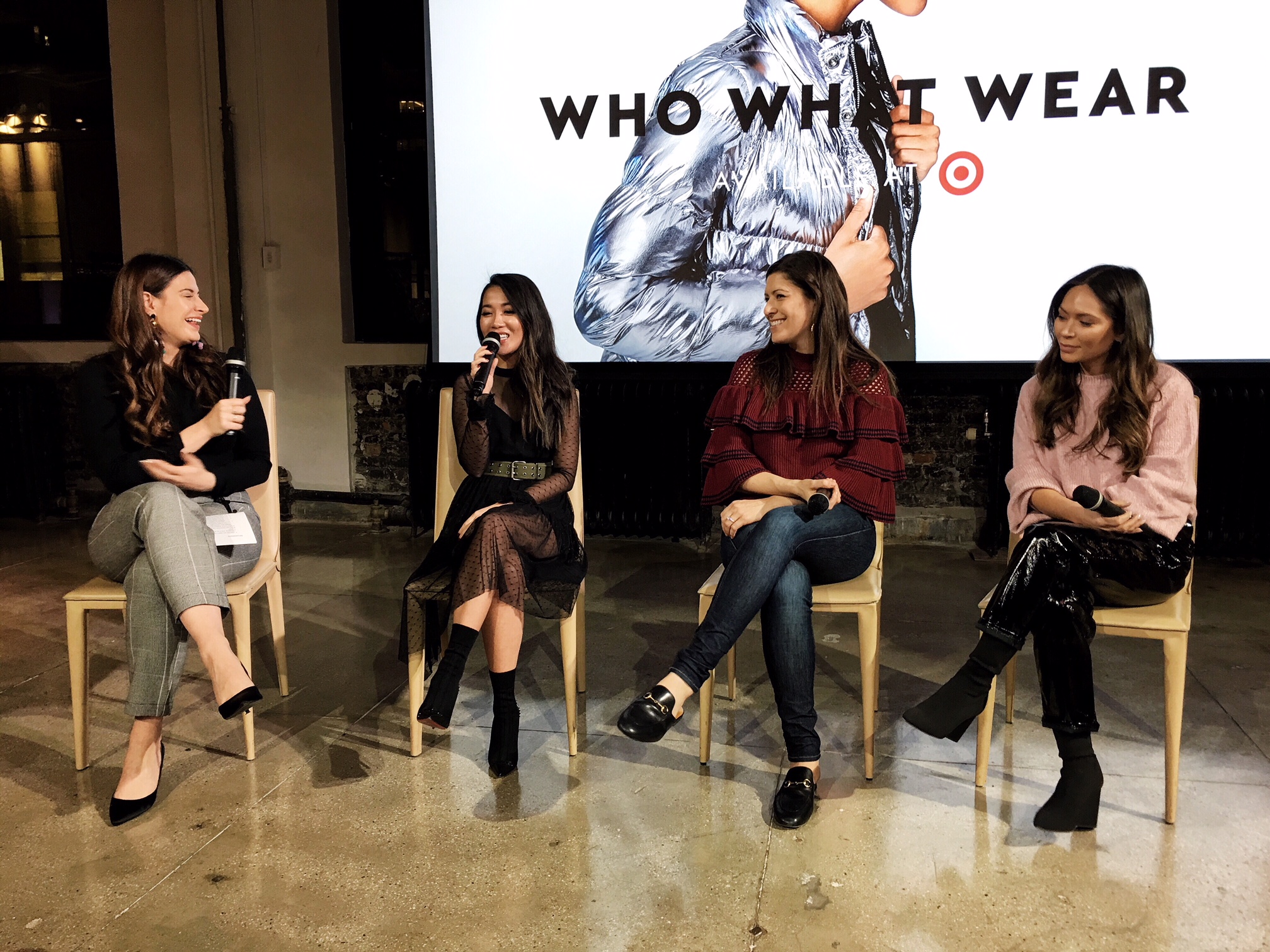 Here's a question for you: what do Wendy's Lookbook, the founder Bauble Bar, and Marianna Hewitt all have in common? Well they're just the baddest babes in the influencer industry that's all. Combined they have over 2 MILLION followers and they've expanded their brand beyond their blogs. I mean, Marianna Hewitt is like BFFs with Kim K. It doesn't get more exclusive than that. So when I got invited to an event where all of these ladies were panelists, I had to jump on the opportunity. And I'm so glad I did.
First of all, I had just gone to another event the night before and to be completely honest, I was tired, but I pushed through anyway because you sleep when you're dead right?
Second of all, the night before Marianna Hewitt hosted an event which I had signed up for but was already committed to another event so I was bummed but I thought 'Well, there's gotta be a reason'.
So fast forward to this event, the panelists walk out and my jaw hits the ground. MARIANNA frickin' Hewitt! Rachel Zeilic then introduced the panelists and says "… and Marianna Hewitt is our last minute surprise guest." I was dying inside but couldn't tell a soul because honestly, no one would have cared about the story I just told you so I had to keep my cool but all along I was thinking 'I knew it, I knew it!'.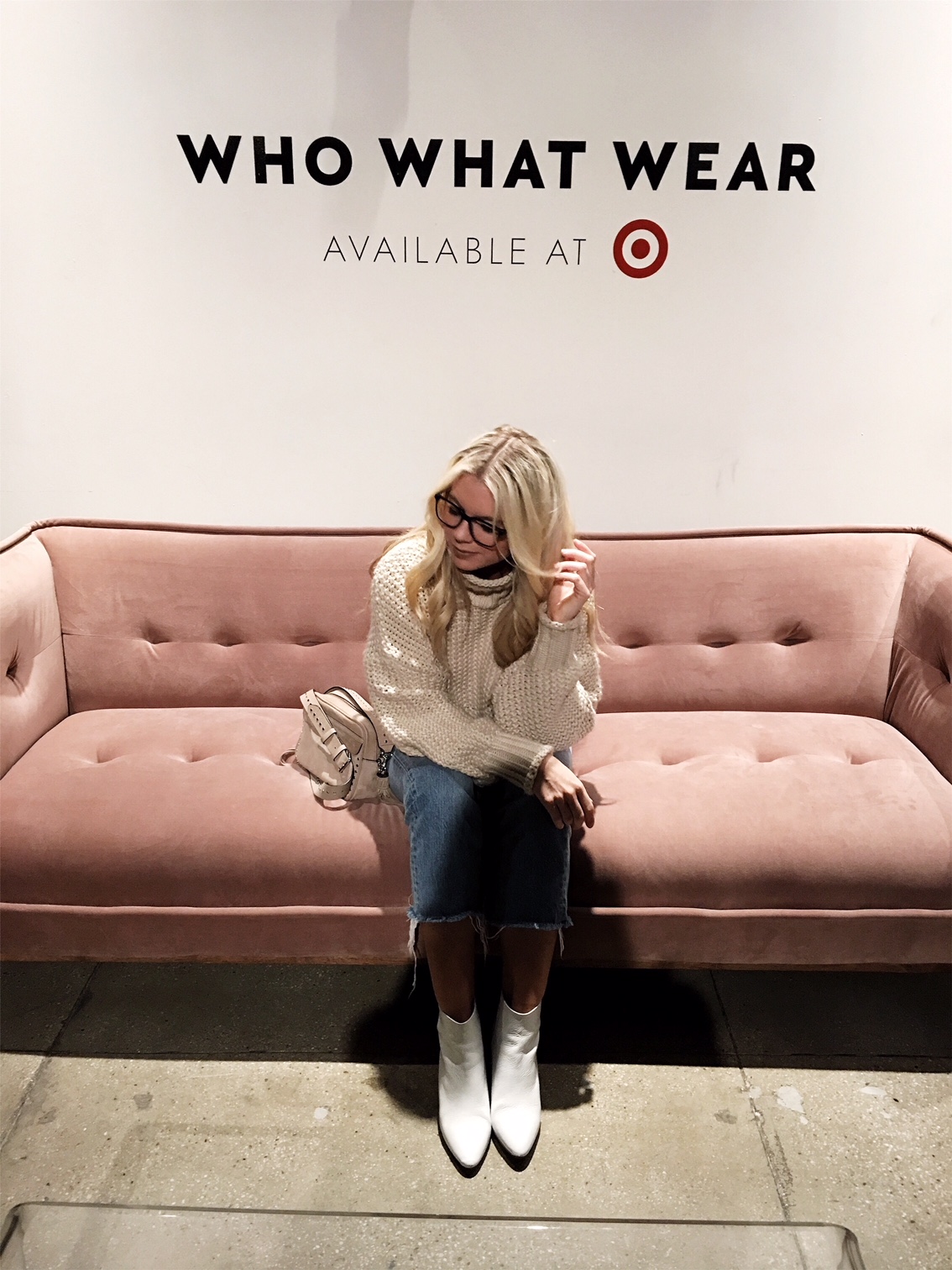 Sometimes when things don't work out how you want the first time, there's a reason and they turn out even better the second time around.
Needless to say, I spent the rest of the night in pure bliss listening to the advice these ladies dished which is exactly what I'm going to share with you right now…
Wendy Nguyen's advice to bloggers
To be completely honest I didn't know much about Wendy's Lookbook before this event. I knew her but I didn't follow her. It's hard for me to follow the mega bloggers because they're harder for me to relate to and harder to access. Can you blame them? They're getting an average of 200-300 comments per post, it would be impossible to write back to everyone. So I have fun admiring them from a distance.
But anyway, my point is that I didn't know much about Wendy but after this event, I just absolutely love her! She's really just a totally down to earth, super sweet, cat-loving girl. I think that's what really sold me – when she said she was obsessed with her adopted cats. Any blogger obsessed with animals and adopts them, is good with me.
Anyway, Wendy said she was very calculated in her every move regarding her business (my girl!) before her video on 25 ways to wear a scarf went viral. She spent 3 months studying YouTube from the captions, keywords, to other vloggers.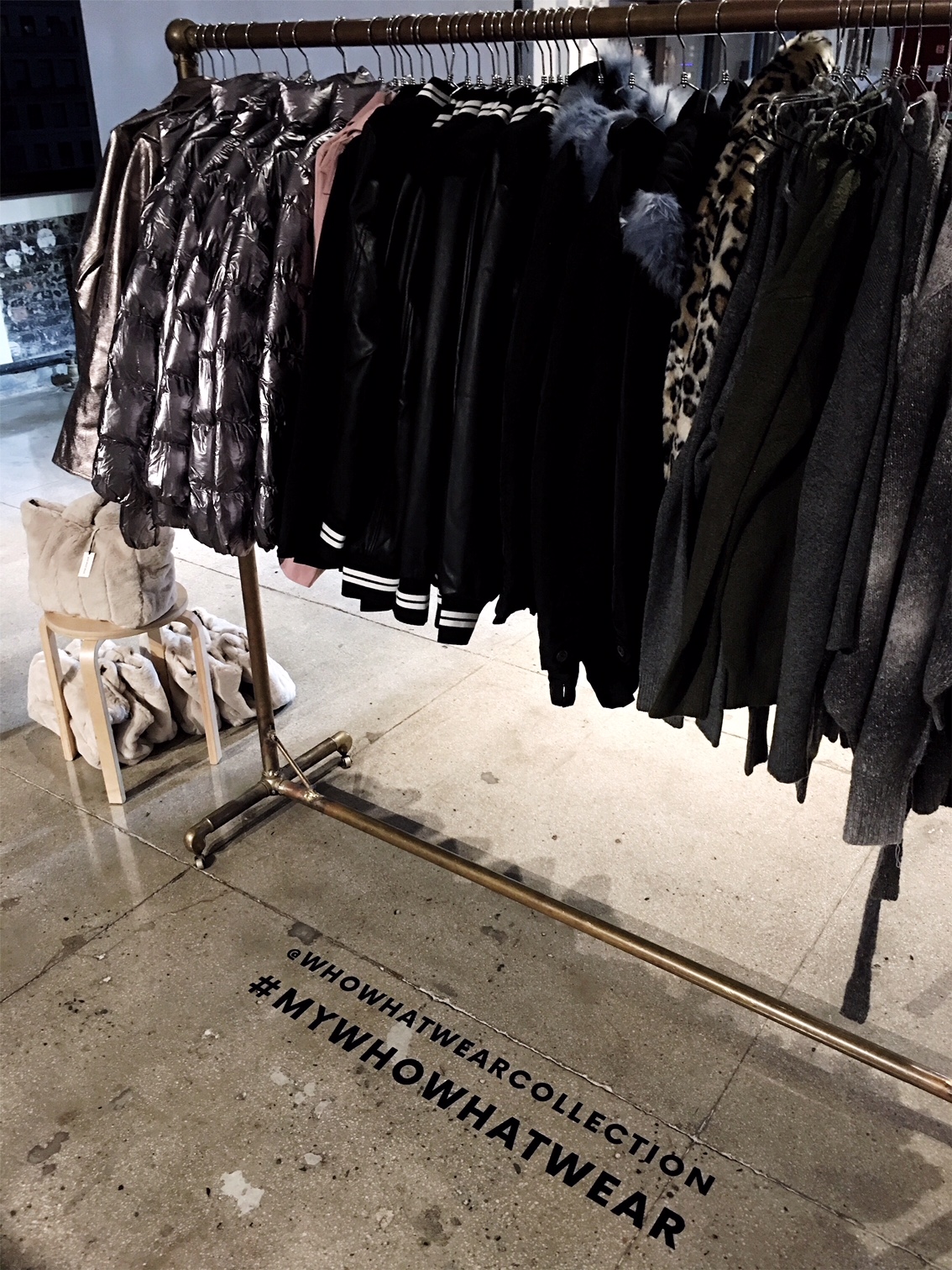 She saw a white space (read more on white space here) by completely innovating how she filmed tutorials by building a two-way mirror so she could actually look at the camera when she filmed herself instead of looking down like other vloggers did.
When she started growing and landing brand collabs she was never the first one to reach or because she was too shy (for all the shy bloggers, read this post for how to get brands' attention). Instead, she invested in the product first to be sure it was something she could stand behind which is super smart when building a brand, you don't want to work with just anyone.
Wendy is definitely on the more creative side and describes her brand as a sort of fantasy by utilizing wherever she is (another great piece of advice). Location matters but you can 100% create your own dream world right where you are. You don't need to be in Paris or NYC or Tokyo, you can find places that mimic those cities right where you are.
With that said, anytime Wendy works with a brand she thinks 'Ok how do I paint this picture for them' and brings her creative direction to the table and sends brands a few different options based on their requirements. Like I always say, it's all about trial and error.
Baublebar founder Daniella Yacobvsky's advice
Baublebar: every blogger's dream collab.
I was thrilled to hear Daniella, the Co-Founder was on the panel because it's always great to get insight straight from the brands you're working with. We always hear advice from a bloggers standpoint but what about a brand? This is where Baublebar kills it…
Quick little background on the brand: Baublebar started working with their first blogger in 2010 (right when the blogging bubble started to grow). Grace Atwood was their first blogger and third employee and she would go to events on behalf of Bauble Bar and people would compliment her earrings so Daniella said: "Well let's get you to these events with bags of Baublebar to give out!".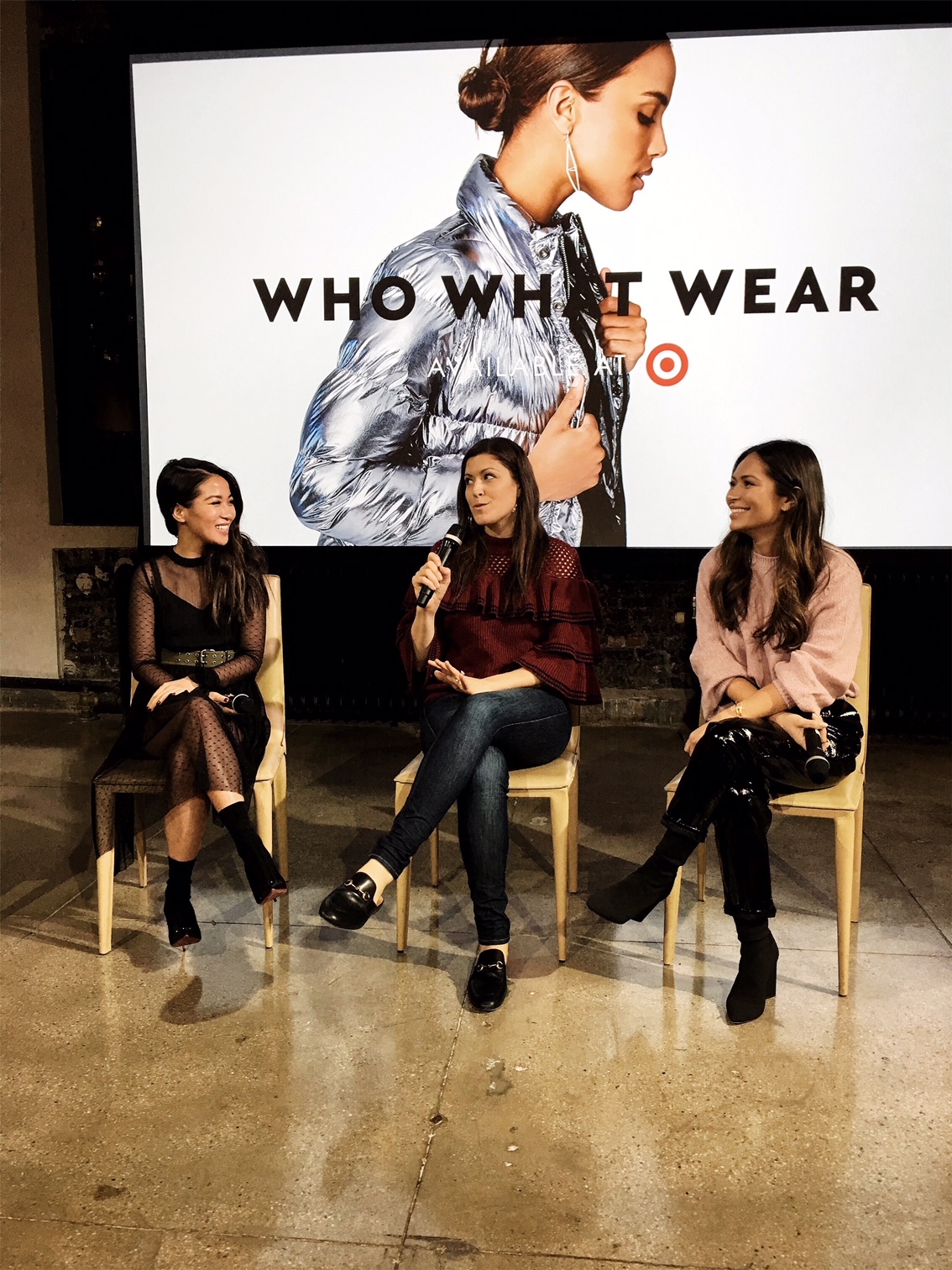 Their main goal was and still is to only work with women who wear their brand already. So, in other words, they built their brand on organic use of the product and a genuine love for the brand, which in turn made their brand ambassador program strong and their brand recognizable. This was a very, very smart tactic back then and it's something that's more common today but Bauble Bar were the pioneers of that type of marketing which was cool to learn.
She also added they like to work with their influencers on a long-term basis and one-offs don't really work (something to keep in mind if Bauble Bar is a brand you want to work with).
Rachel's last piece of advice was to be kind to everyone you meet in the industry because the world is a small, small place and everyone talks. Someone who was once the marketing assistant at a company may now be the CEO of another company do you just never know. You always want to treat everyone with respect, not just the key players.
Marianna Hewitt's Advice
Marianna is another blogger I recently got into. She is a sweet, somewhat shy soul who came onto the scene at the right time. She referenced J Lo in one of her blog posts for SEO back in 2010 and her blog just took off (should I do another post on SEO?).
And ever since Marianna has been bangin' out collab deals left and right. She was recently invited to Kim K's fragrance launch. It doesn't get better than that!
Her advice about collabs for us little guys was to buy brands' products and then look at their feed and mimic it on your own. That doesn't mean be a carbon copy of every brand you want to work with, it means to produce content that is likely to get reposted or featured. A re-post/feature is key in today's market. You always want to be creating shareable content. Plus Marianna says you never know what it could lead to.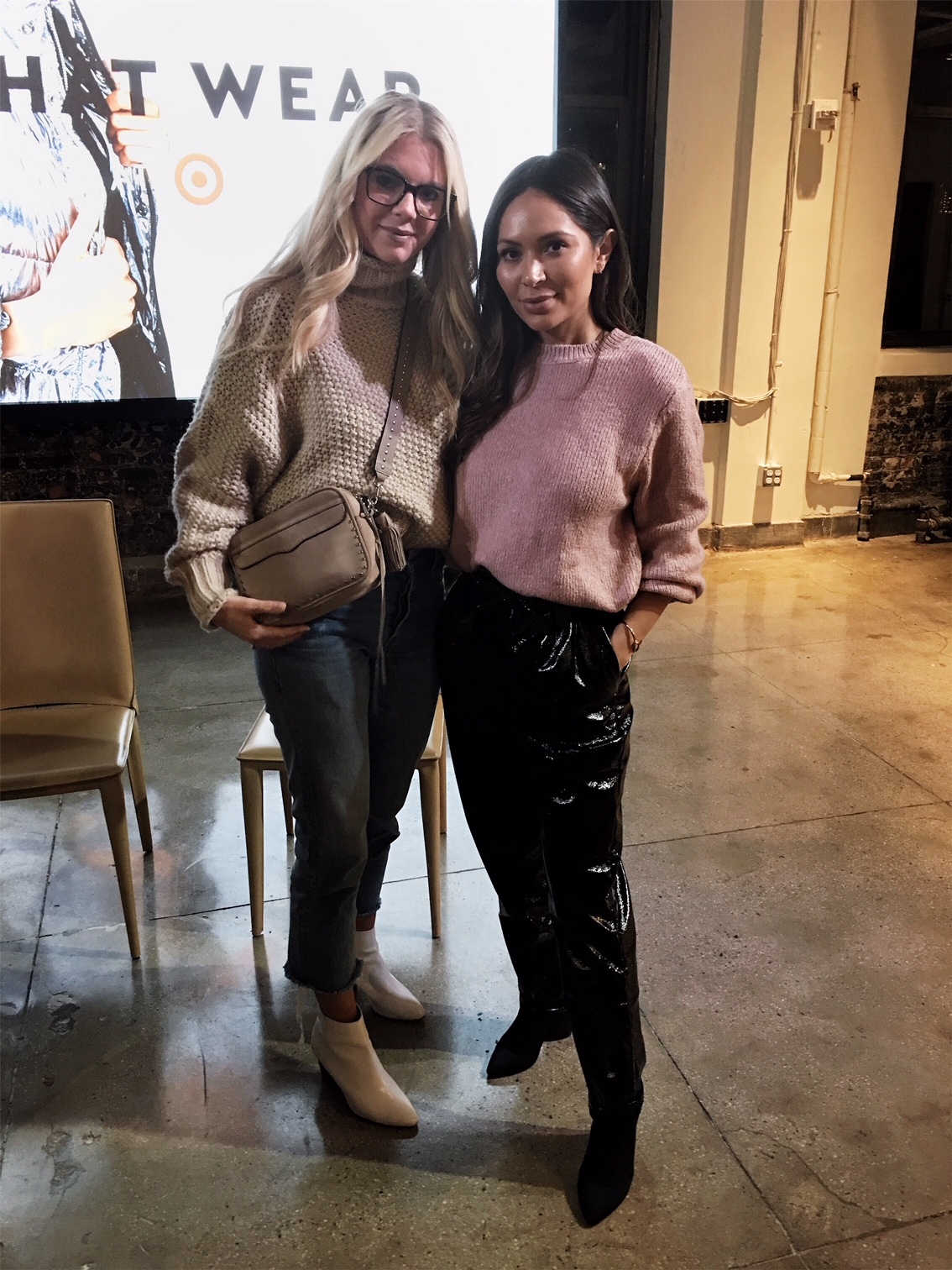 She also reminded us to know your worth when it comes to collabs. You have to think about it from a marketing standpoint. Would this brand be paying a marketing person to advertise this type of content? If so, then you deserve to be paid according to your reach, ROI, and conversion rate.
Cross promoting and collaborating with other bloggers was also something Marianna talked about (and something I preach on NAB). Guys, there is power in numbers! Think about all the blogger besties out there like Song of Style and Camila Coelho, Creme de Michelle and Jordan Sloane, The Skinny Confidential and Fashionlush, Zanita and Rebecca Laurey, etc. Because they stick together they ultimately help one another grow. Collaborating with other bloggers is the cheapest and most effective way to gain more followers and grow a loyal readership.
The biggest takeaway from this event was this: you get what you put in. Success is a combination of hard work, opportunity, and innovation. That's it. It sounds easy but it's a hard combo to nail which is why only 4% of bloggers actually "make it". And if you really want it, you need to be relentless to do whatever it takes in the most ethical way possible.
Do you guys like my event recap posts? Is there something you want me to elaborate on next week? Tell me in the comments below! 
xx