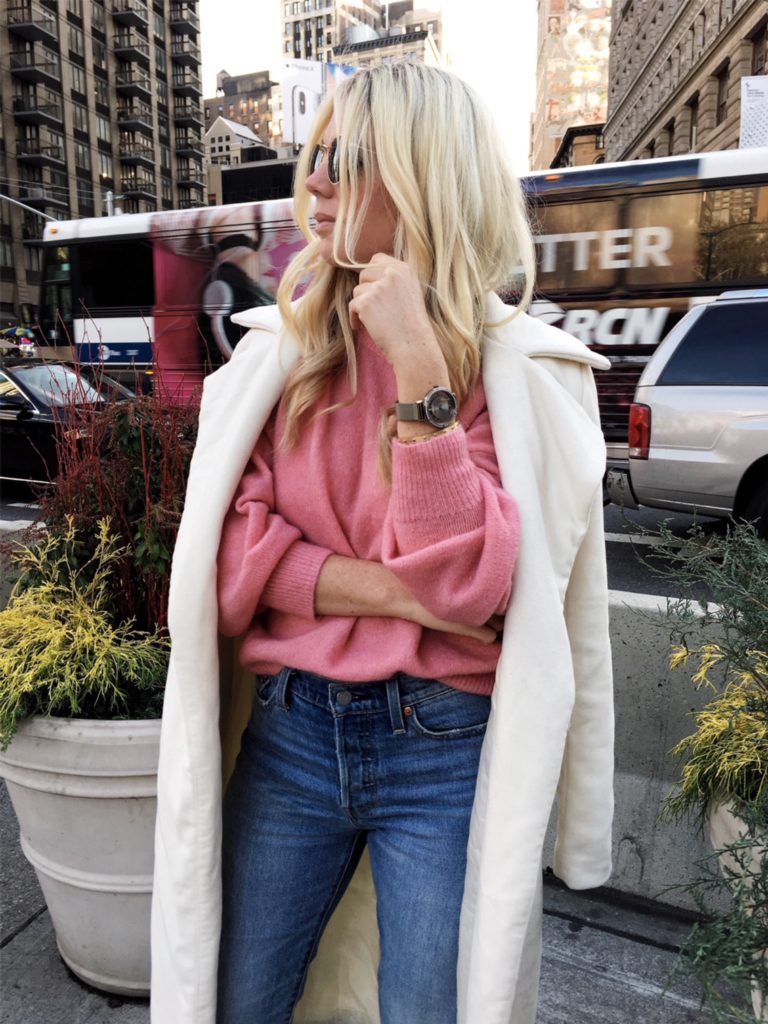 Welcome bloggers! You have just hit the mother load of Black Friday deals, steals, and killer sales to kick off the holiday season. (Don't worry, even if you're not a blogger, you'll still benefit from this too.) I spent an embarrassing amount of time creating this guide that literally has something for everyone… except for boys, there are no gifts for guys on here, but let's be real, girl stuff is more fun anyway. 
So if you're like me you use Black Friday to do a little shopping for yourself and/or send gift ideas to friends and family. I mean it's Black Friday and we're bloggers, we gotta' take any sale we can get right? Below you'll find my favorite retailers having bangin' Black Friday sales. Enjoy!
asos
ASOS is like the Amazon of clothing. They have everything you could possibly want and then some. I love that they sell their own brands in addition to household names like Adidas, Converse, All Saints, and Calvin Klein. Their sales are always bomb.com. Even when they're not having a sale their stuff sells out super quick so you definitely want to snatch up these bad boys asap.
CYBER MONDAY CODE: epic30, 30% off everything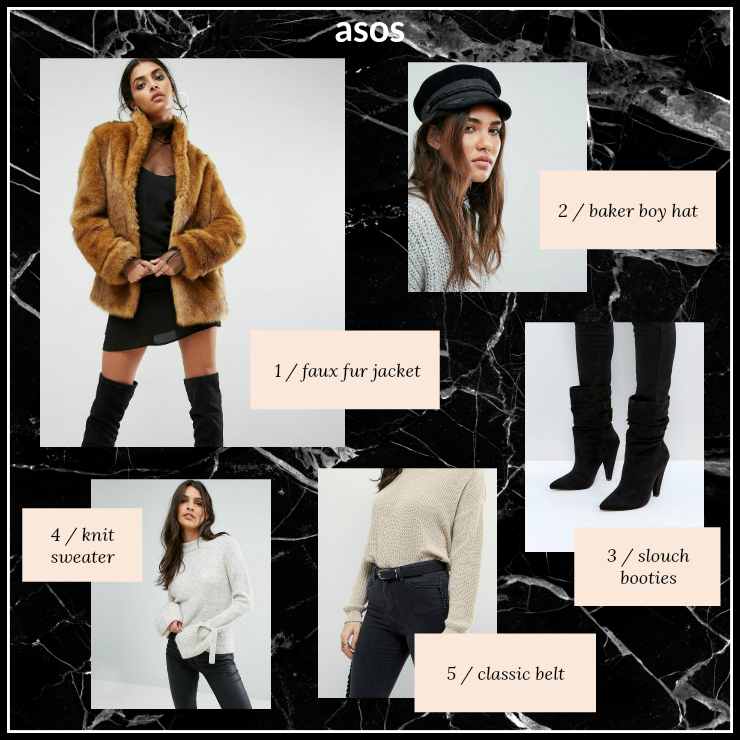 forever 21
If Forever 21 wasn't cheap enough as it is, they have even better deals going on during Black Friday. They have specially priced items, in addition to a higher percentage off sale items. The only thing with sale items is they're final sale so pick and choose carefully (especially if you're buying a gift). Last year I was able to get a coat, for myself of course, for $25. $25! It was originally $40 so this was a deal I couldn't pass up.
CYBER MONDAY CODE: cyber21, 21% off everything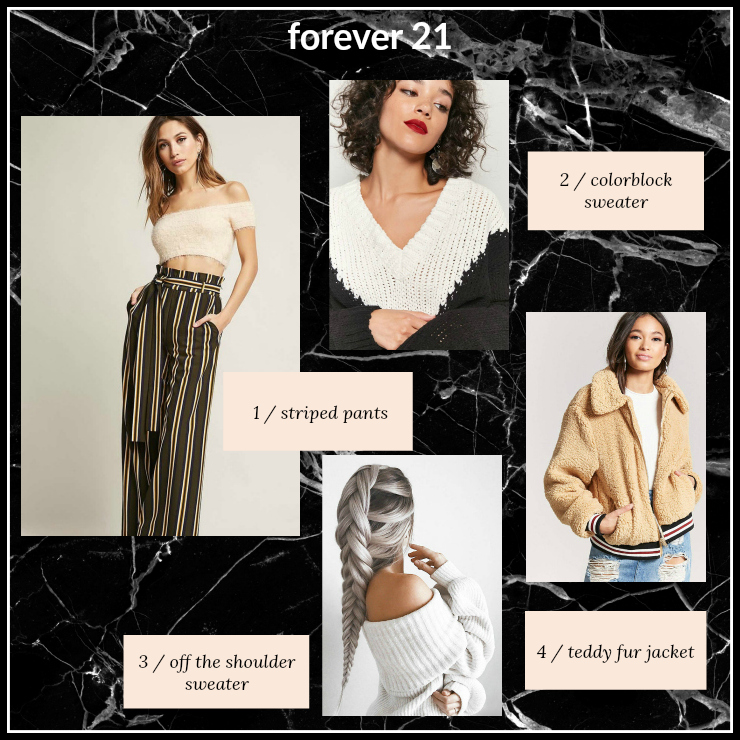 h&m
It seems as though H&M has recently increased their prices with the implementation of "H&M Conscious" collection so I'm especially looking forward to their Black Friday sale this year. The entire store is 20% off. Plus if you bring your old clothes to donate, you'll get an additional discount that you can put toward your order. I just love H&M and everything they're doing so even without the sale, I'll pay a premium.
CYBER MONDAY SALE: 30% off everything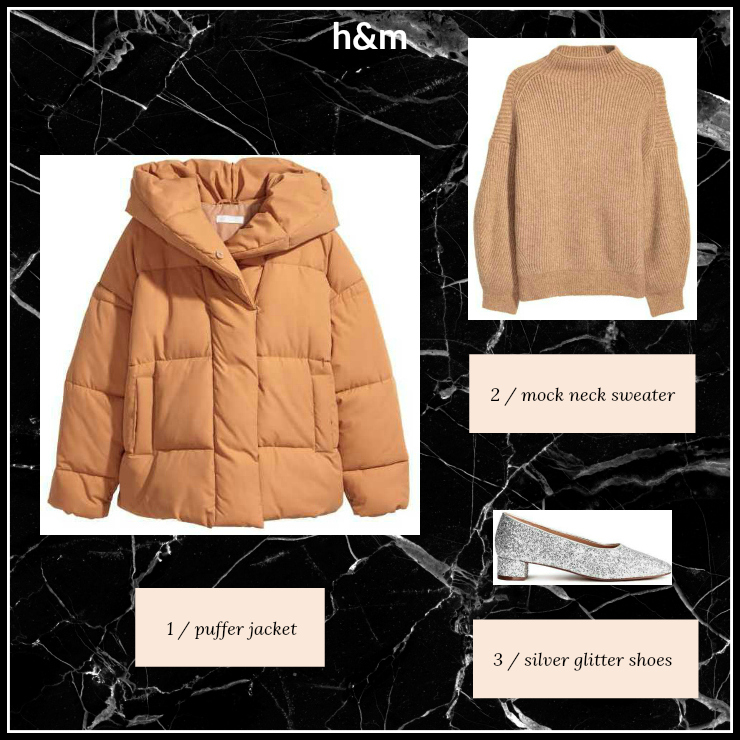 henri bendel
The past few years, Henri Bendel has been one of my go-to stores on Black Friday. I am obsessed with their accessories from their bags to their jewelry I'm always able to find something for me or my mom. Last year I got my mom bracelets similar to the ones below, and I loved them so much I got myself some. Danielle from We Wore What just did a campaign with them so I have a feeling the inventory is going to go super fast this Black Friday, so don't miss out!
CYBER MONDAY SALE: 30-60% off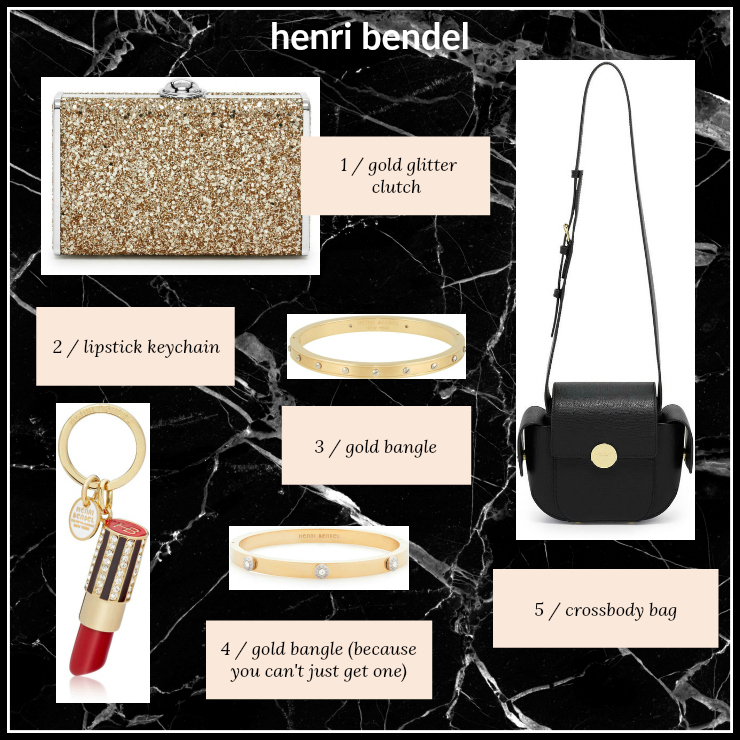 kate spade
Kate Spade always has amazing sales throughout the year. I've gotten so many bags for 1/4 of the price during their sales. They have cute bags for the girly girl, classic bags for the preppy girl, and structured bags for the minimalist. Not only are their bags great gifts but so are their office accessories and jewelry. I die for their acrylic stapler and tape dispenser and cute little notepads (not pictured) – definitely blogger must haves!
CYBER MONDAY CODE: morejoy, 30% off everything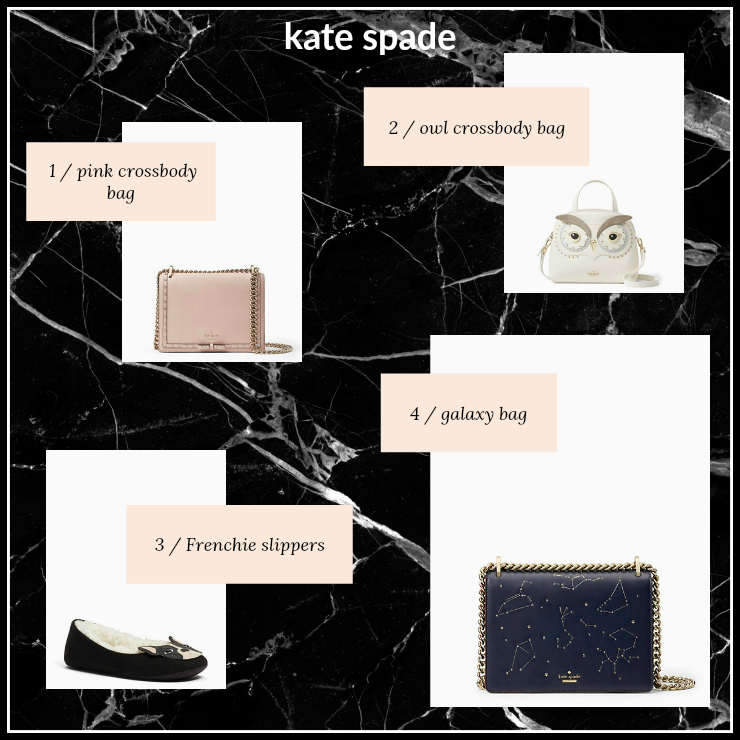 missguided
Missguided is one of the only places I go to for classic coats. They have the best camel, grey, black, and white coats for the "working girl". They elevate any outfit and are perfect for the "city slicker", and wannabes. They also have a killer selection of hot little bodysuits, basic T's, and dress pants.
They're a UK-based company but not as overwhelming as some of the others out there.  One year I ordered the wrong size in a coat and it was past the return date but they took it back anyway and didn't give me a hard time at all. Customer service is everything.
CYBER MONDAY CODE: fetch50, 50% off everything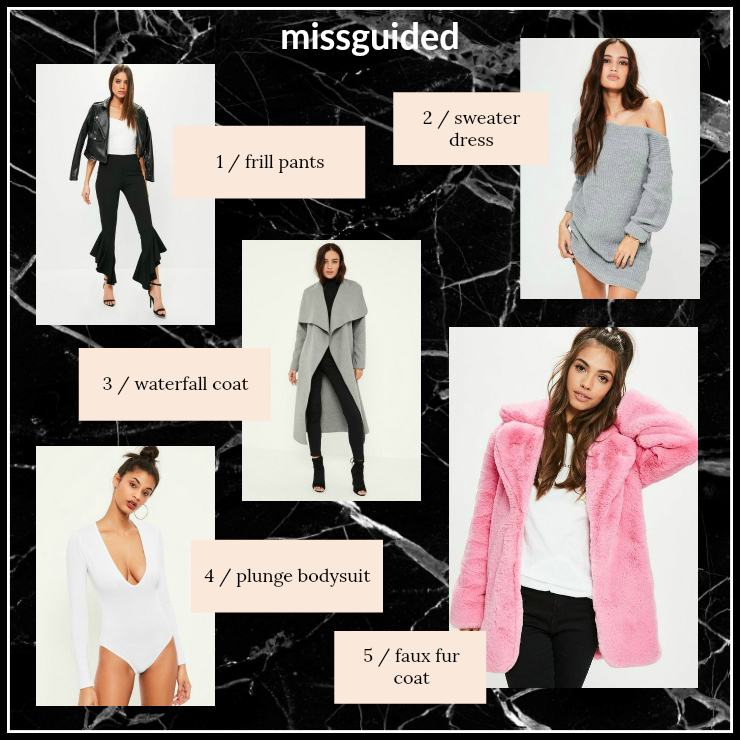 nasty gal
Ever since Nasty Gal was acquired, I was pretty nervous that the brand would change and I'm happy to report that it has not changed at all! I mean, Nasty Gal targets such a niche market and it's really the only one of its class so it would have been a shame for them to do a total rebranding. Nasty Gal is for… the nasty gal, like the bad girl who skips school but is extremely driven and knows what she wants.
Nasty Gal has a great selection of coats/jackets and statement pieces. It's not for the low key or Plain Jane girl. When you come to Nasty Gal you come with a purpose which is to make a statement with your clothing. I'm personally loving the 70's vibes they have going on – the velvet, star, and flower power designs are speaking to me.
CYBER MONDAY CODE: 5o% off everything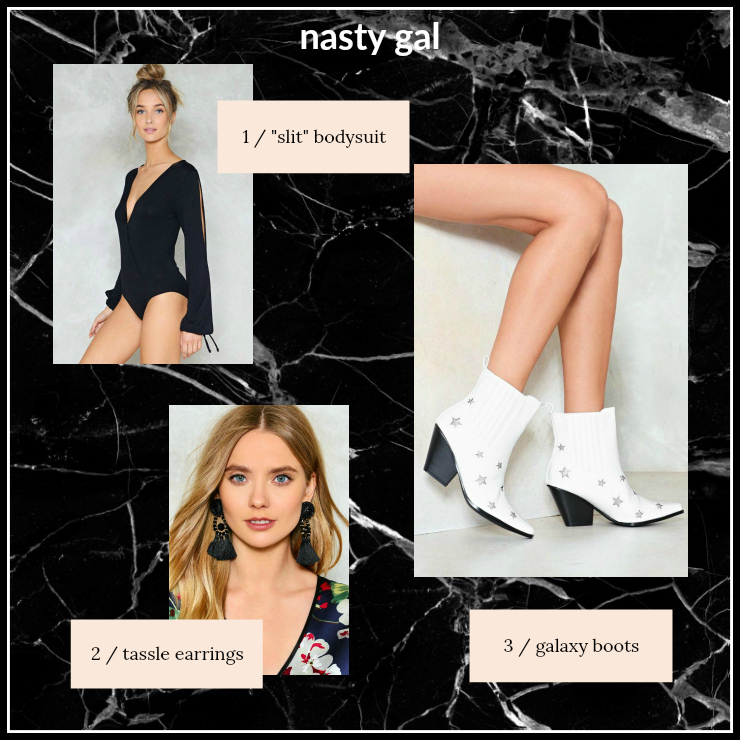 rebecca minkoff
Rebecca Minkoff is one of my favorite brands as of late. I love what she stands for and how she gives back to the community in her philanthropic efforts. She's also been making waves with her innovative fashion week shows.
Not only that but her bags are divine. Yes, divine. They're great quality for a great price. They're a step up from Banana Republic and J. Crew but a step down from Louis Vuitton so you get the perfect mix of luxury and affordability.
CYBER MONDAY CODE: black25, 25% off $100 or more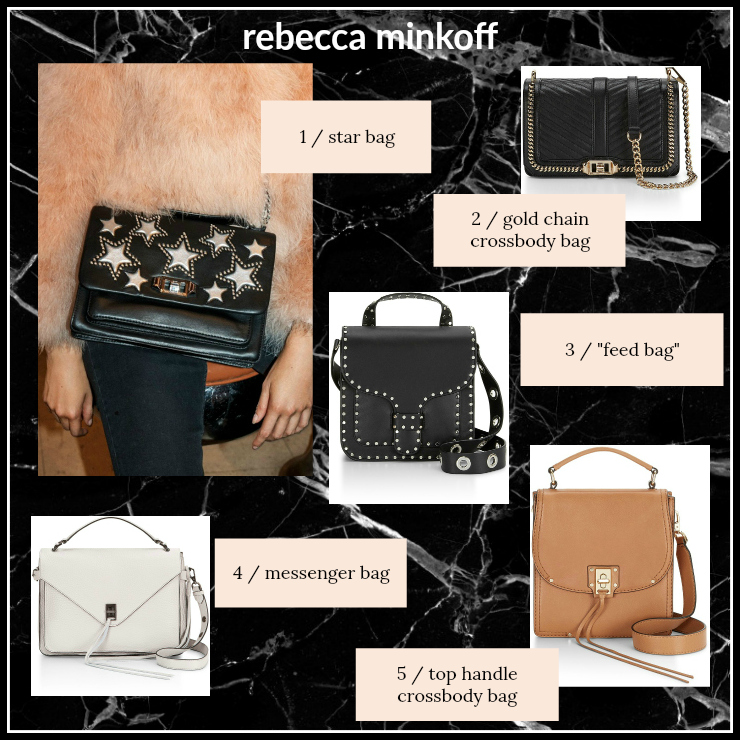 shopbop
Shopbop is one of my dream retailers but unfortunately, I only shop there on occasion because it's more of a splurge site which is why I'm thrilled they're offering ___ on Black Friday. They have a great selection of Levi's jeans (and jeans in general), designer bags, sunglasses, you name it, they have it.
If I could I'd shop there all the time but instead, I save for Black Friday and go all out. When Shopbop has a sale, you just can't pass it up.
CYBER MONDAY CODE: wow35, additional 35% off sale items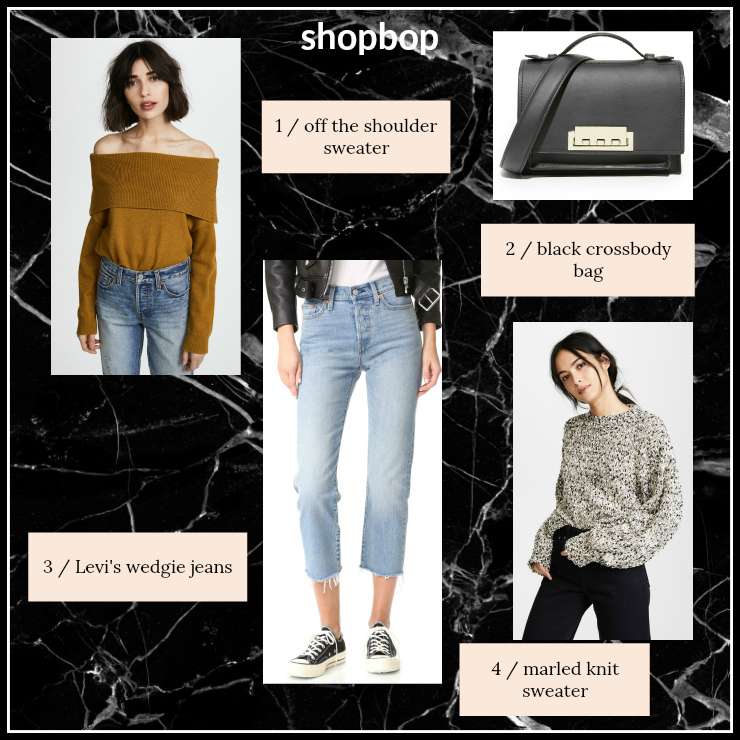 target
In addition to a storewide discount, Target has special Black Friday deals that include Beats by Dre earbuds… Beats by Dre people! That's good stuff.
Anyway, Target is my go-to for any home decor, holiday decor, kitchen necessities, etc. Our entire apartment could be an advertisement for Target. It's an unhealthy obsession that I don't plan on kicking anytime soon. I have my eye on a few rugs and the marble end table below to finish off our living room.
CYBER MONDAY SALE: extra 15% off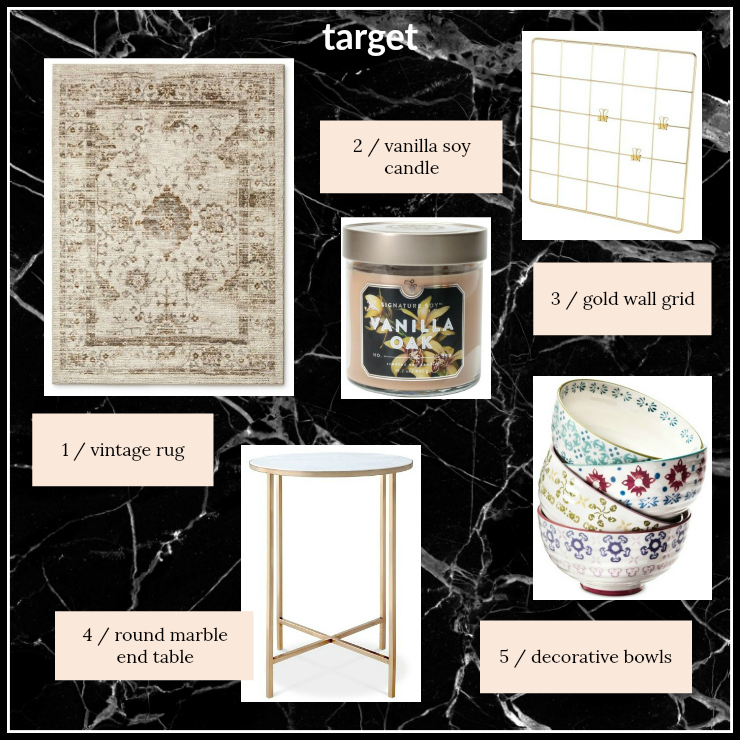 urban outfitters
Urban Outfitters is one of those stores I don't see myself ever getting sick of no matter how old I get. I love their home decor, I love their desk accessories, I love their clothing, their coats, shoes, the list goes on. They have amazing sales throughout the year but Black Friday is their club banger. It is huge.
CYBER MONDAY SALE: $15 off $75, $50 off $150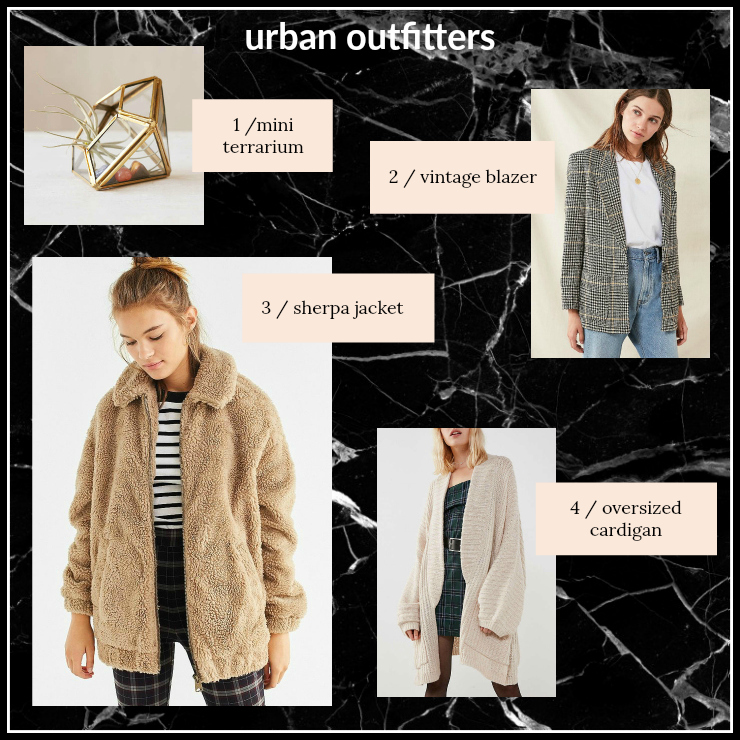 And we are done!!! I hope you score some killer deals and enjoyed my grueling, I mean completely effortless, 2017 Black Friday guide.
Are you an online shopper or in the store kinda shopper? Tell me in the comments!
xx