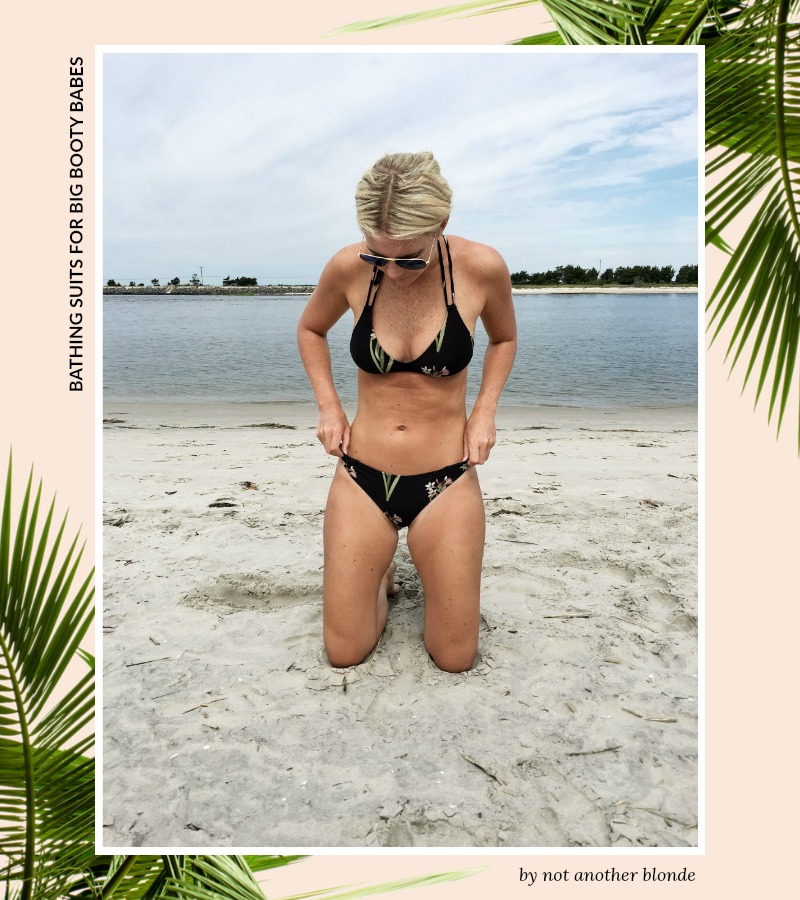 I feel like I'm a pretty straight forward shopper. I see something I like, I pick my size, and it usually fits like a glove. But not when it comes to bathing suits and jeans – they're pretty much my worst nightmare. Please tell me I'm not alone?
Bathing suits are even more difficult than jeans for me though because every suit is different!
Usually I can find a brand of jeans I like and the sizing is universal (my favorite brand for jeans is Topshop BTW), but bathing suits… forget it. I buy one suit from one brand and see another suit by the same brand and think 'Oh I know my size, I'll just get this other one in every color'. Think again.
Needless to say there's a reason I never post pictures of me in bathing suits because I don't have any! I've literally been wearing the same suit for the past 2 years until now.
ENTER O'NEILL.
No this isn't sponsored, I just finally found a universal bathing suit brand that I love. I'm not going to lie, I was hesitant at first because O'Neill is a "surfer brand" and I am not a surfer.
I repeat, I am not a surfer.
Patricio (my boyfriend) is, but not me. You're lucky if you can get me in the water let alone on a surfboard in the water.
Ok, back to O'Neill. In my experience, surfer brand bathing suits are like sized for babies. Every time I would try a suit on I'd barely squeeze my ass into a medium… keep in mind I'm a 26-27 in pants so I should fit in a medium bikini no problem. Wrong again.
So O'Neill broke those boundaries as I slipped into a medium again and again and again.
Not only did I slide on in but it was super flattering.
I've never been able to wear a bathing suit bottom that didn't tie at the sides because of my love handles. Yes, I have love handles (as seen on Snapchat). So for me, bathing suit bottoms that tie on the sides were the only ones I could buy because they're extremely flattering for girls with big booties and love handles (notice all the Kardashians wear them).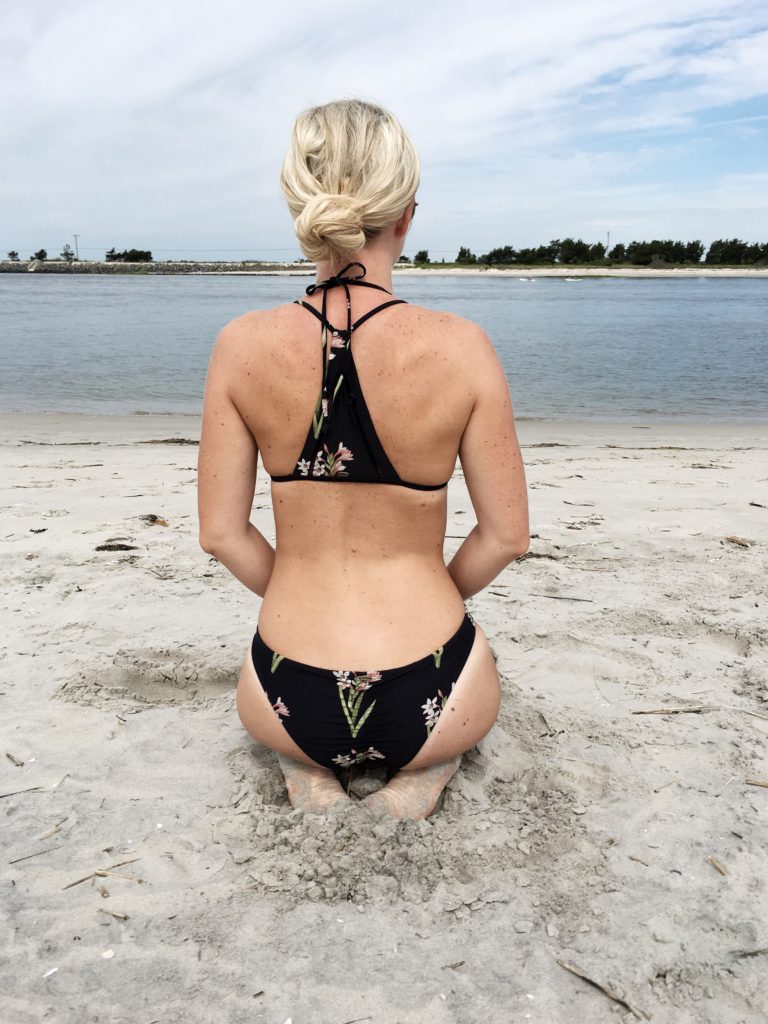 I don't know what makes O'Neill so different but the bottoms are stretchy enough where it doesn't cut off my circulation and I can pull them up a little for a slightly high waisted look, which again is super flattering.
If you can't pull the sides up a bit for the high waisted effect, then they offer tons of other options that are also flattering for big booties.
I have a bottom that crisscrosses on the sides and another one that has double side straps and both of them hide my love handles and keep me tucked and sucked in.
Most of their bottoms are "cheeky" too which you never find with surfer brands. They just don't make a high waisted, "cheeky" bathing suit but O'Neill does.
And lastly O'Neill bikinis honestly make me love my body even more. Again, no this isn't sponsored. Being in the blogging world you're faced with picture perfect beach bodies in picture perfect locations in picture perfect bikinis and it can be exhausting.
I work out every single day and eat pretty clean for the most part and still find it extremely hard to get rid of cellulite, love handles, and the rest of it. So instead of killing myself over what's not working, I'm so happy I can finally work with what I have because of brands like O'Neill.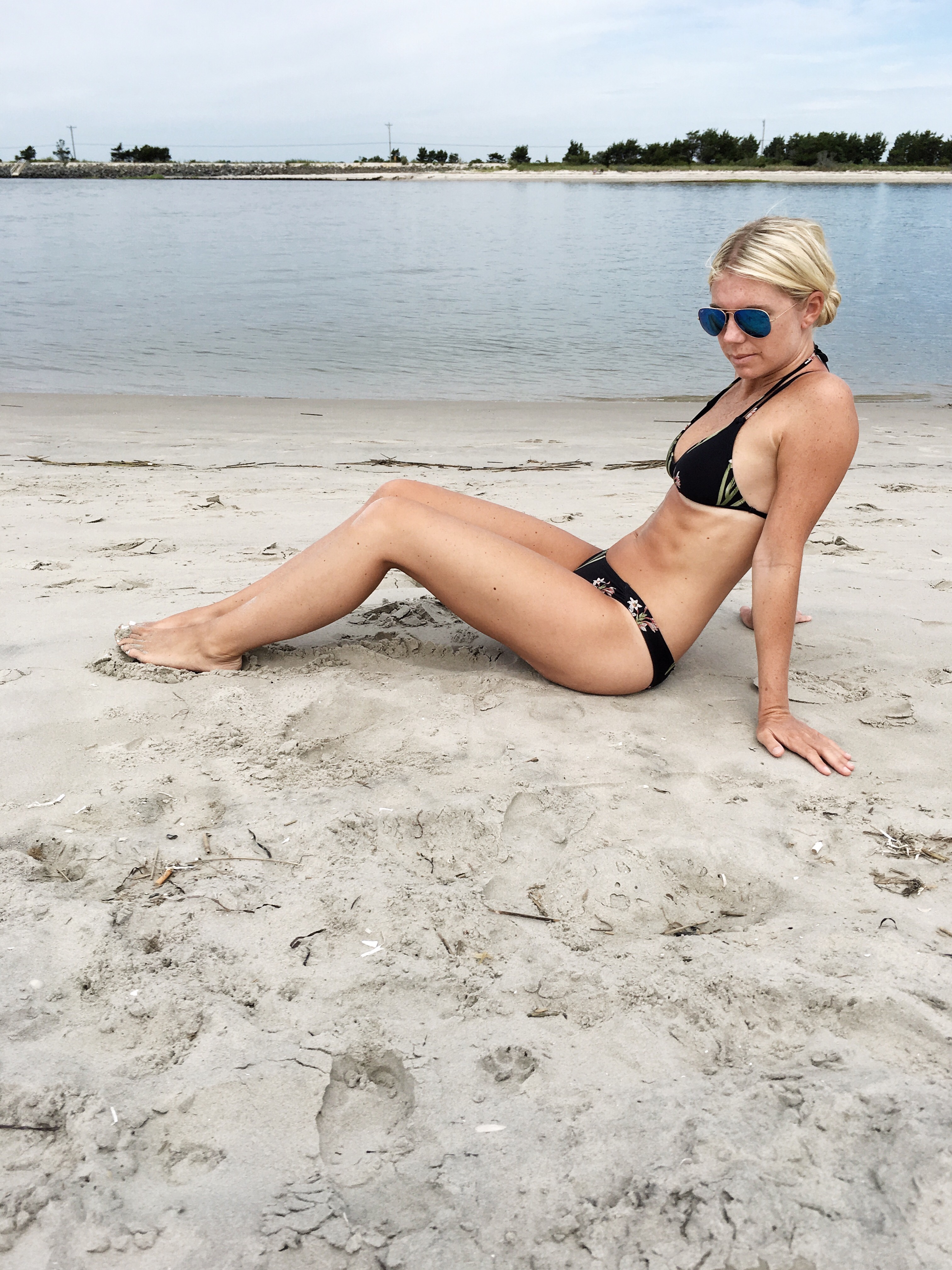 Bikini Top: O'Neill size S | Bikini Bottom: O'Neill size M | Sunnies: Ray-Ban
By the way, I don't know if you guys have noticed but I've been slowly rebranding NAB. I really want something that reflects my personality, style, and brand and we're finally getting there! So let me know what you think of the new graphics, colors, etc. in the comments below. 
And also let me know what YOUR favorite bikini brands are and maybe we can do a fun giveaway with them. 🙂 
xx