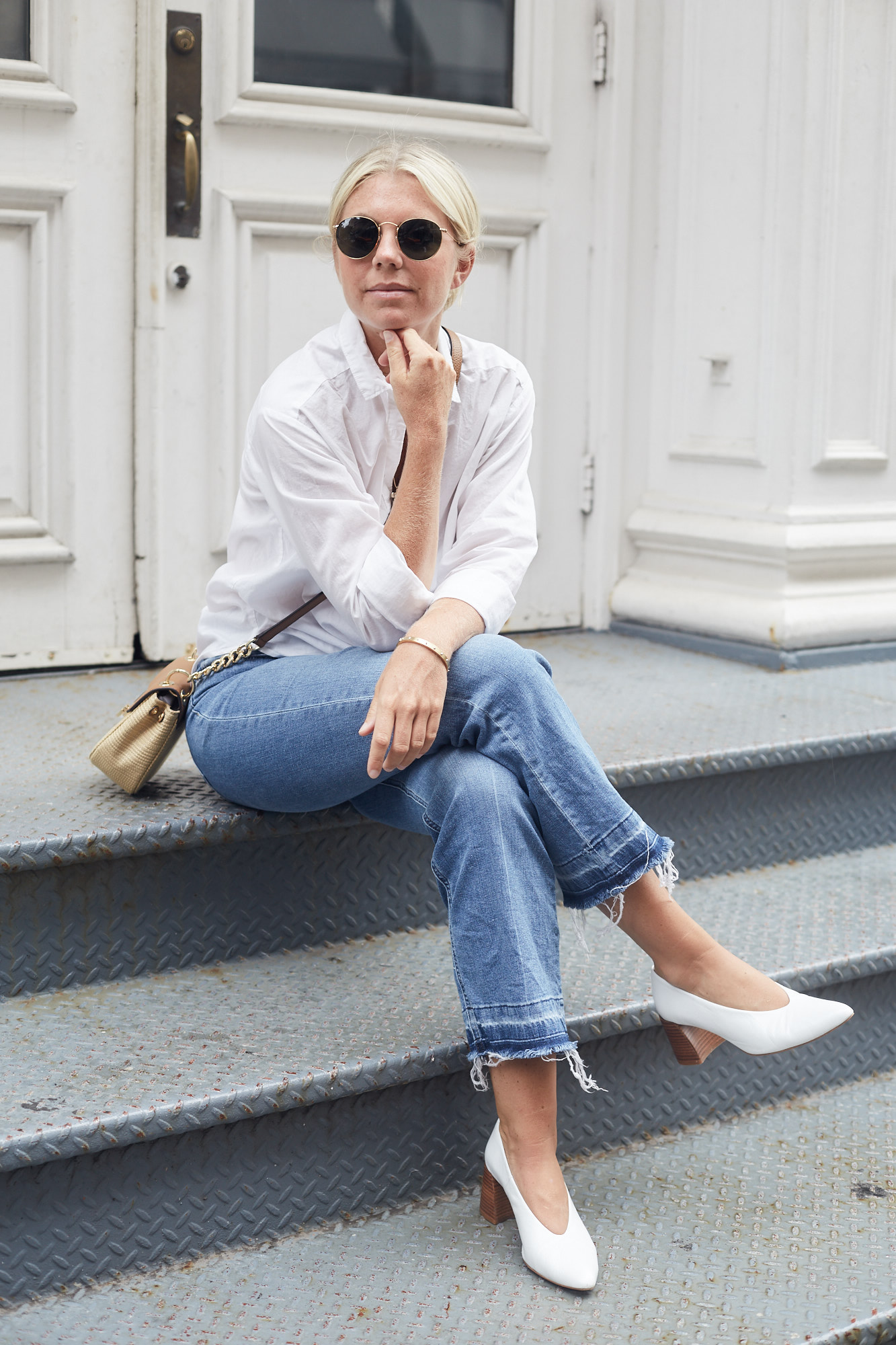 This post was originally titled something else, something about fashion but as I started typing and the emotions started flowing I realized it deserved more credit than I was giving it. So here we are.
I want to start off by saying there are so many amazing things about NYC but one of my favorites is the fact you're never lacking style inspiration, like, ever, especially in SOHO. I've literally never seen so much good fashion! And of course being immersed in the blogging world helps, too.
So the other day I was shooting with my girlfriend on a Leica Q (hands down the best camera I've ever used) and she shows up in this gorgeous striped Madewell button down but it wasn't styled in your average, tucked in kinda' way. She actually tied one side in a small knot and let the other side hang out… weird, right?! (See the shot HERE.)
It was actually really cool, so cool that I decided to copy her for this shoot. Nevertheless, my look wasn't nearly as fabulous as hers but I was excited to put a new spin on a basic white button down. I mean it's NYC so if you're going to try something new, this is the place to do it!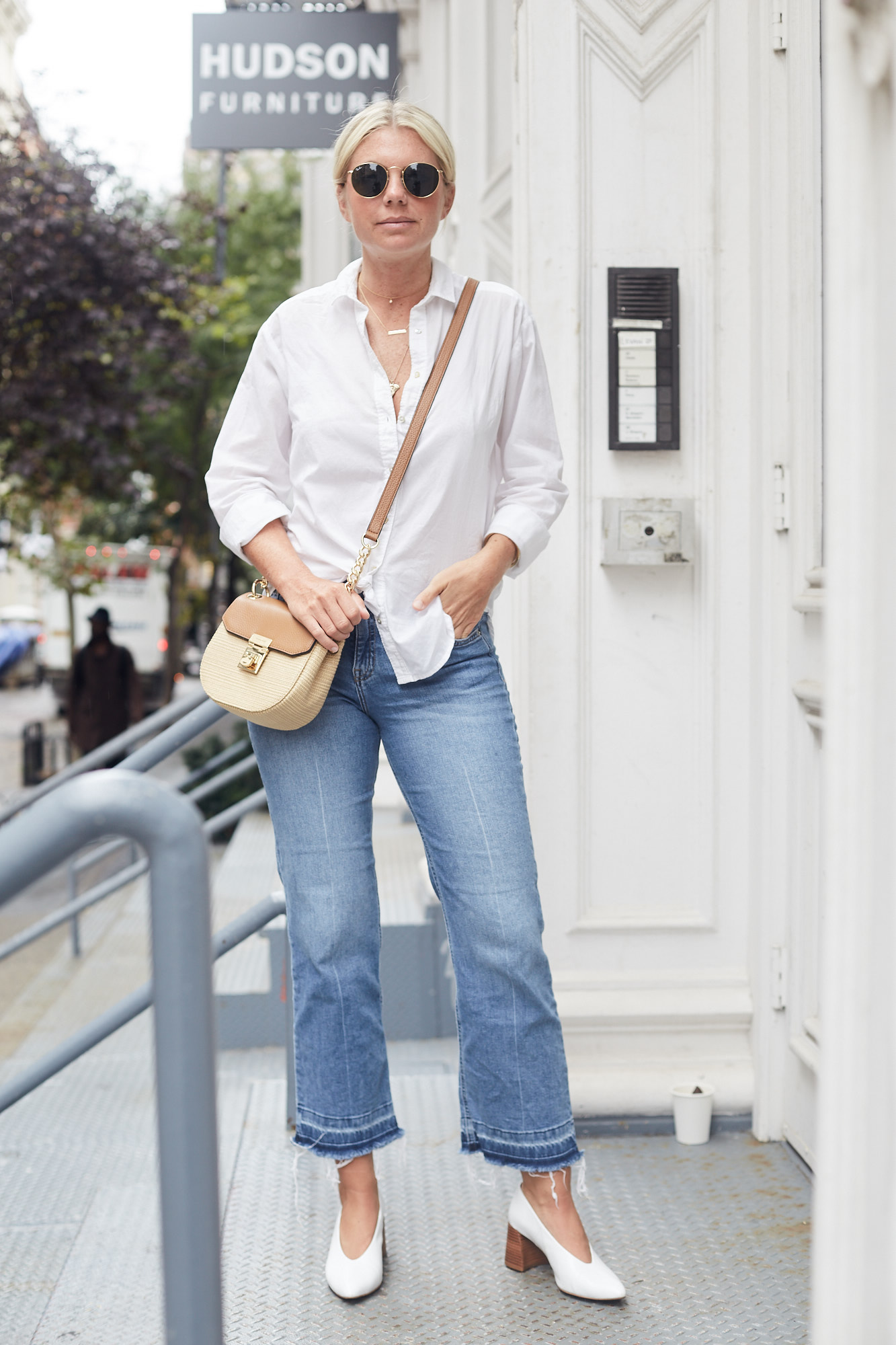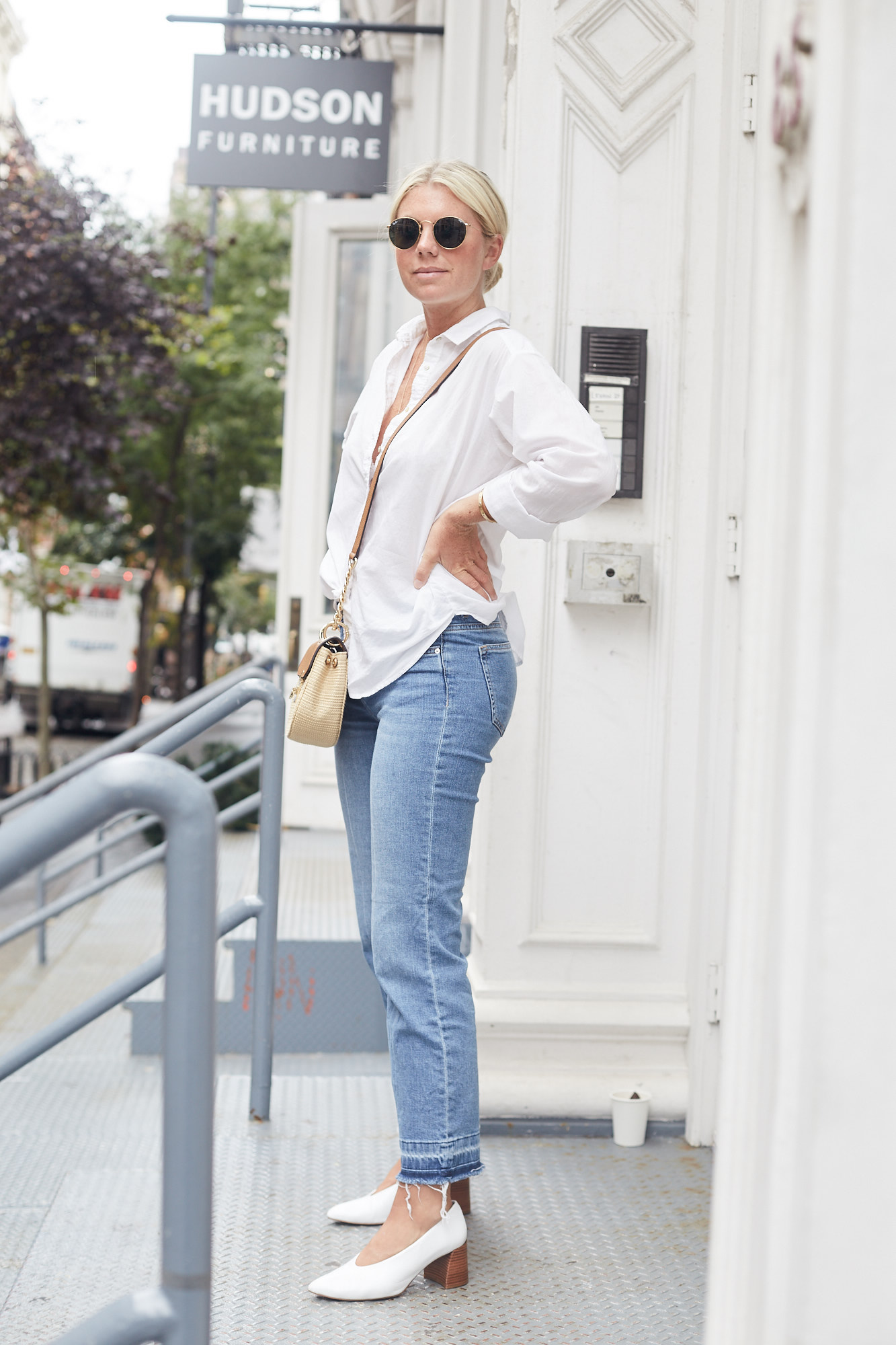 this is where I get emotional…
I always like to share with you guys real behind the scenes action so first of all, during the shoot it was raining, hard, and I was wearing white. But the show must go on, hence the reason I'm huddled in a doorway for half the pics. This was also my first time shooting with this photographer and she was sweet enough to meet me on my schedule so we made it work the best we could.
And as most of you know I shoot on my lunch break during my day job, so with the rain and knowing I was pressed for time, I was feeling a bit rushed. So when I realized my bag was hiding my newly discovered way to wear a white button down, it was too late and we were too wet to start over. Needless to say, this shoot was a pretty big #bloggerfail on my part but at least I have a story to tell, right?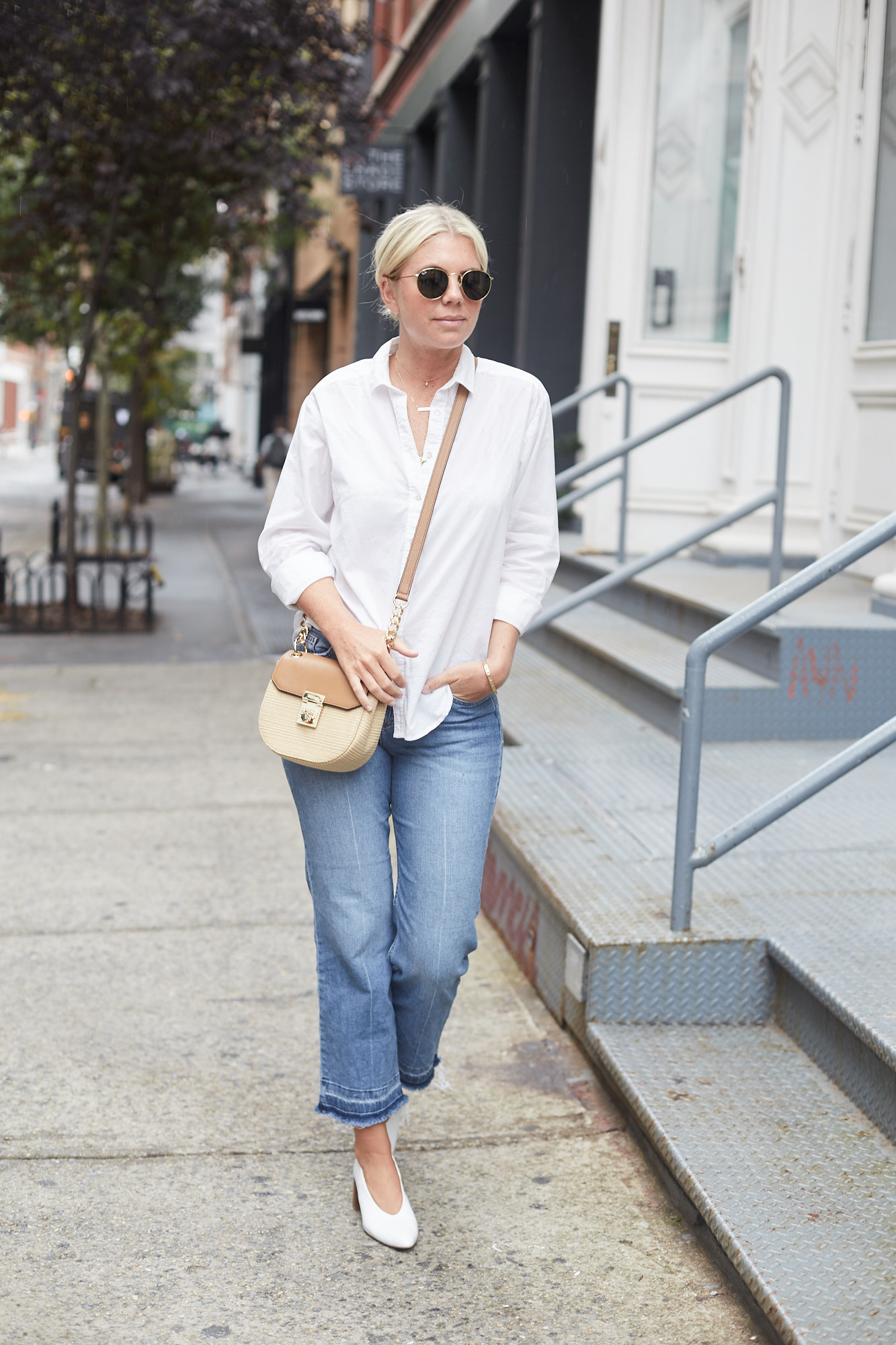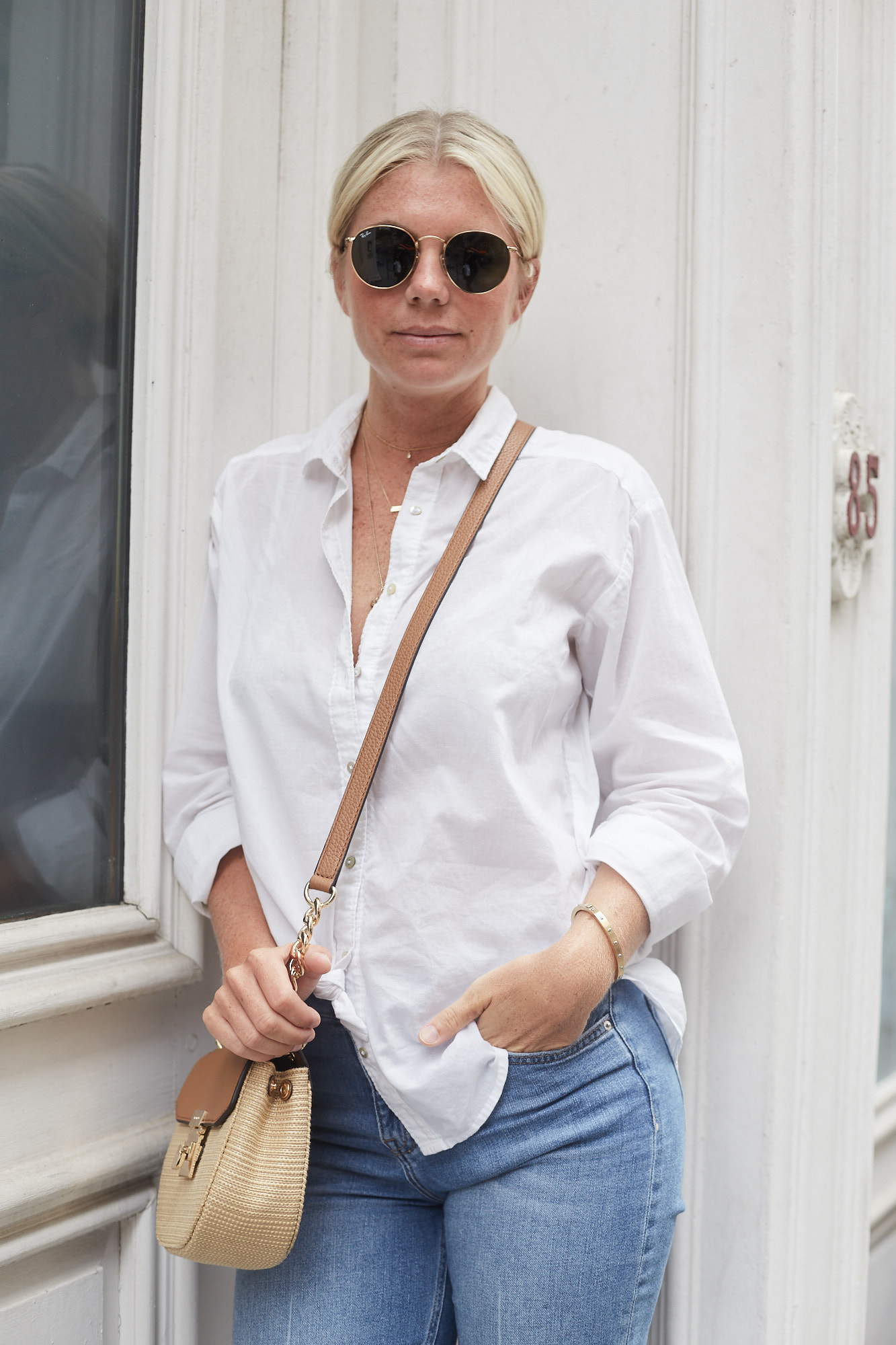 Sunnies: Ray Ban | Top: H&M (similar here) | Jeans: H&M (similar here) | Bag: Michael Kors (similar here) | Shoes: Zara (similar here)
Things didn't turn out as picturesque as I'd like them to be but it was real. And if there's one thing I want you to take away from this little mishap it's to make the most of what you have. Do the best you can right now and make adjustments later. You're going to have #bloggerfails but that's part of the process.
A lot of bloggers become paralyzed by trying to get things perfect on the first try, so they give up after day 1 not realizing that day 2 will be better. If there's one thing I can promise you it's that your blog layout will undergo hundreds of changes, your editing style will take months to learn, and discovering your niche won't happen overnight. But all of those things will happen as long as you're willing to stick it out and embrace each #bloggerfail along the way.
I say this all the time: no blogger is amazing at everything. Some bloggers are good at a lot and really good at one or two things, and the rest of the stuff is fine tuned over time or they hire people to help them with the things they're not so good at. Ask any blogger and they'll tell you the same thing.
If you want to elevate a certain area of your blog or life, you're going to have some hiccups along the way but the important thing to remember is that you're doing it, and typically the more you do something the better and better you become.
So for me personally, now I know to check the details… and also the weather.
What's one of your #bloggerfails? Tell me in the comments below!
xx
shop the look