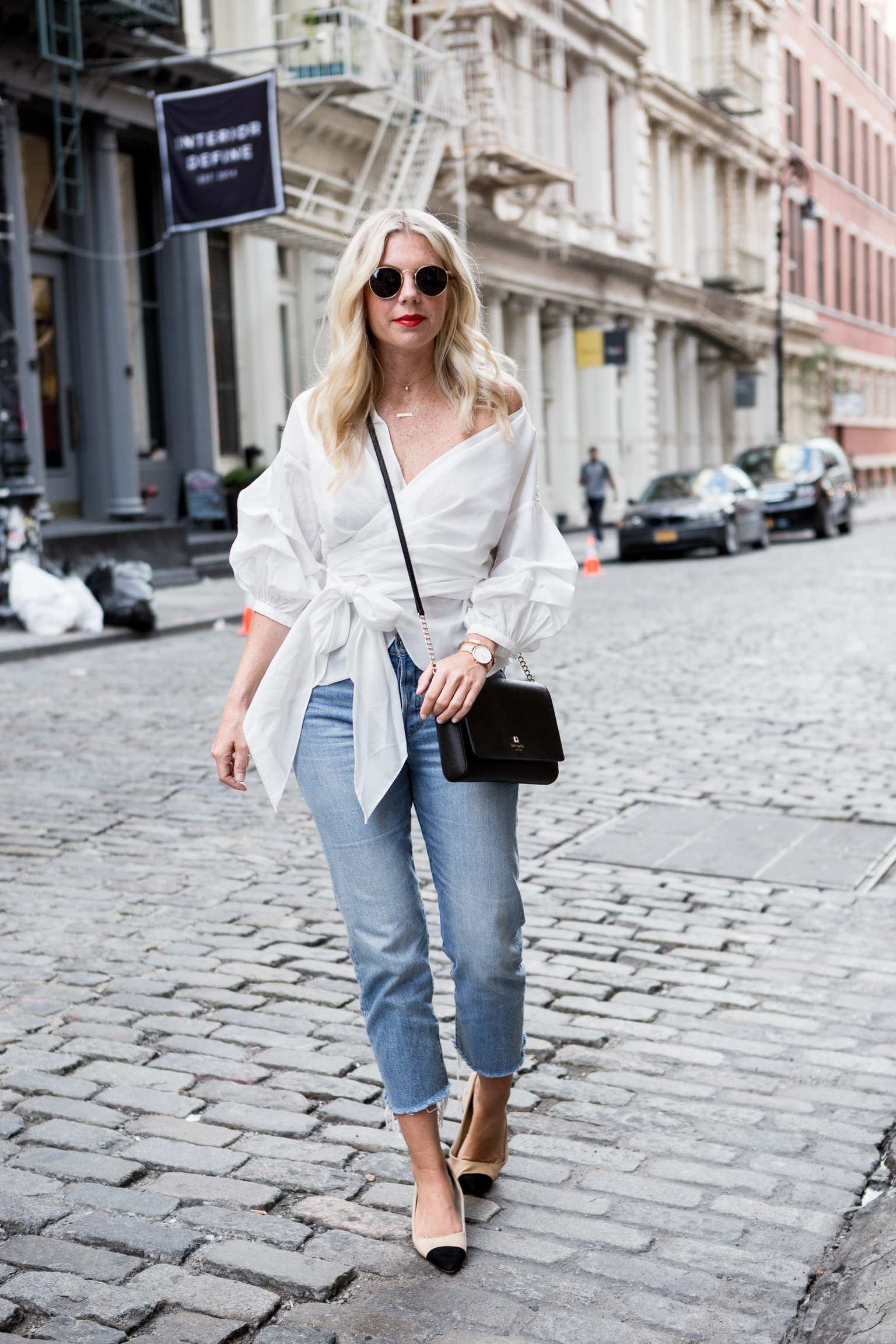 Ah, my latest and most fascinating obsession: aesthetic. Aesthetic is also known as your theme or "vibe". It's basically how you edit your photos and how it ties into the rest of your brand. Something that has honestly been on the back burner for me since I started blogging: aesthetic.
Over the past few months, I've been really trying to tighten up my brand and aesthetic. I've been investing in photographers, putting a little more effort into my looks, and putting aside the time to take quality photos (before I would just snap what I was wearing to work that day). Because I've only been doing it for a short period of time I don't know if it's paying off, but I can promise you right now it will.
It shouldn't come as a surprise when I say consistency, quality photos, and having a cohesive aesthetic are the first steps you need to take in building a brand. Good visuals are what draw an audience in. They're your hook. Then you get them to stay hooked through your content. If there's one thing I regret it's that I didn't invest more in my visuals/pictures early on. So instead of making the same mistake I made, here's how to find the perfect aesthetic for you and your brand.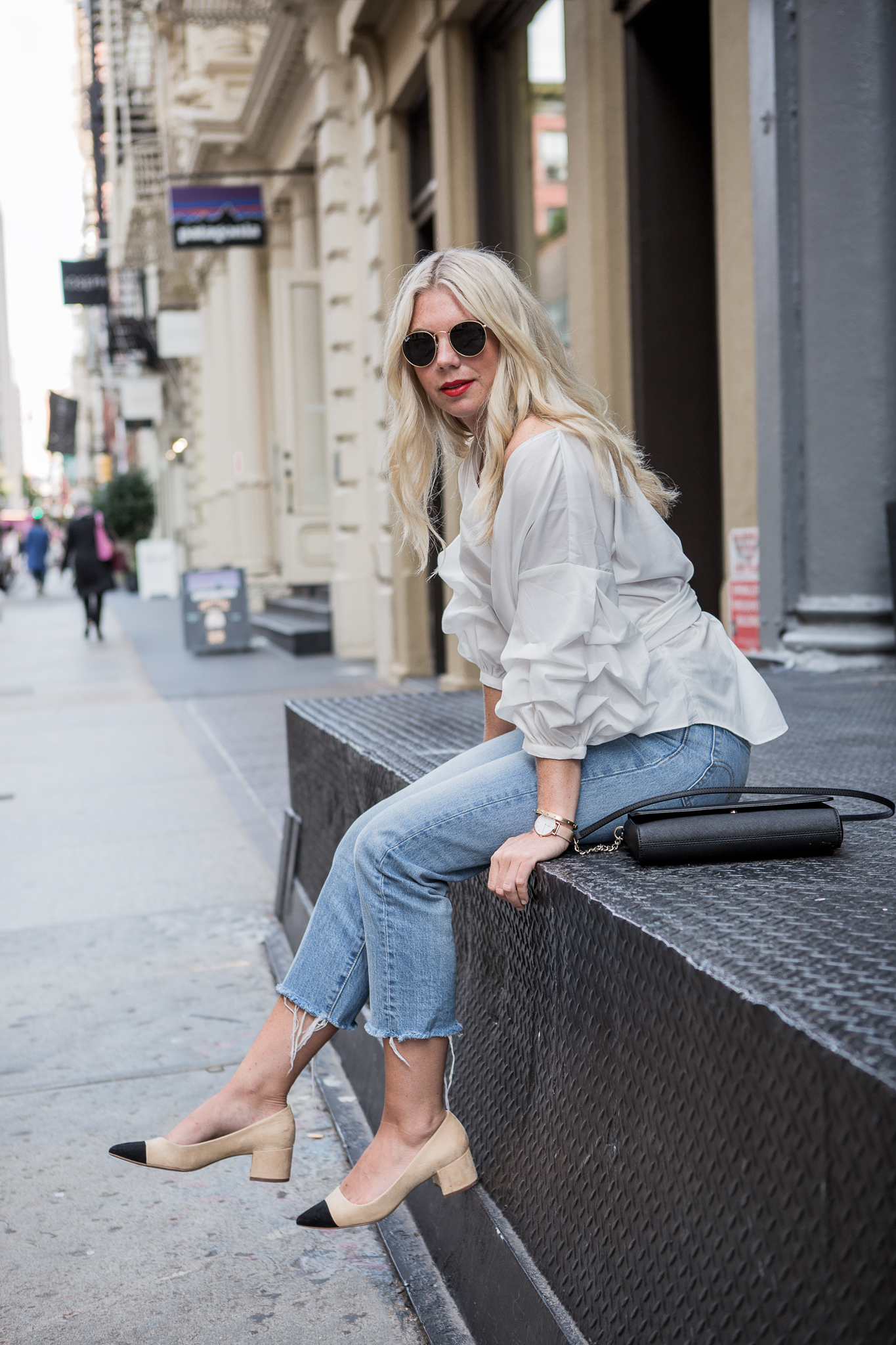 match your personality
This is probably the easiest way to find out what aesthetic you should have. Your brand is an extension of you so you really want your personality to shine through but first, you have to identify what that is exactly. Are you quiet? Are you a rebel? Are you blunt? Are you sweet? Are you innocent? Are you conservative? All these factors play a role.
For example, someone who is "sweet and quiet" might want to consider a pastel color palette with light pinks, blues, and whites. Someone who is a bit moodier and introverted may consider darker shades of black, grey, green, and navy. Fashionlush is a great example, she's a total rebel on the low. Like she doesn't go around shouting her opinions from the rooftops but she can lay it down if necessary. She's also on the quieter side so the minimal but moody vibe totally works for her.
Sincerely Jules is another great example of someone whose aesthetic matches their personality. Her brand is a mix of girly, flirty, sweet, and innocent which is a reflection of her personality. She mixes in beautiful pink flowers with detailed, intricate backgrounds to match her feminine nature.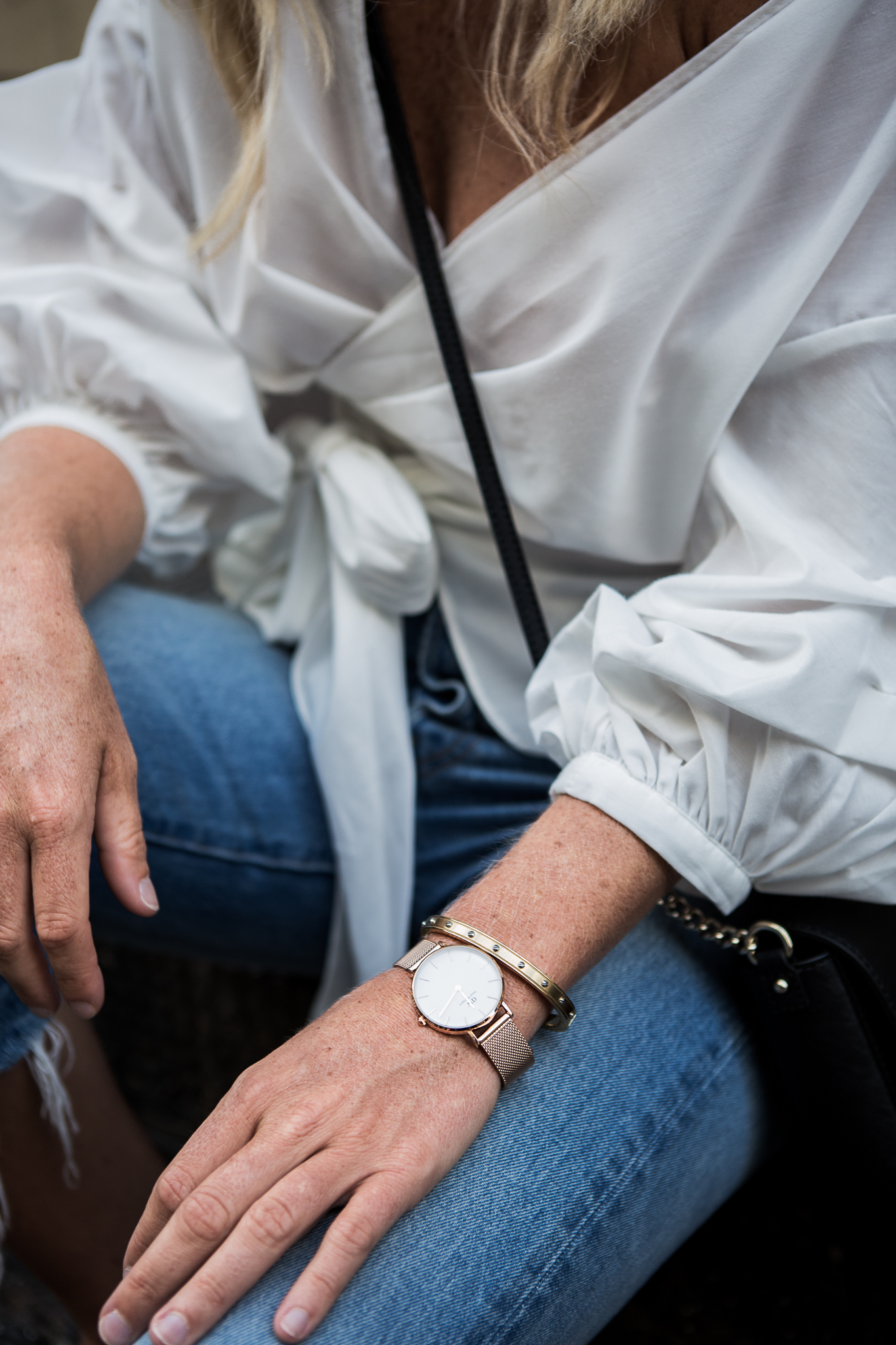 scout similar photoshoot locations
Once you've got an idea of what aesthetic best goes with your personality/brand, you can start to scout locations that match. For example, The Salty Blonde is a free-spirited, laid-back "hippie" if you will, who bounces between Hawaii and upstate New York. Both of these places are packed with beautiful natural landscapes so it only makes sense for her to shoot in locations with greenery. When she does this her aesthetic is consistent. If she were to suddenly start posting in urban areas with grey and industrial looking buildings, it wouldn't make sense for her brand/aesthetic.
Now obviously you're going to travel and you're not always going to find the perfect spot to shoot but as long as you're close, you'll be fine. You can even create a mini branded aesthetic within your regular aesthetic when you travel. A lot of bloggers do this and it's a nice way to break things up from the norm. It gives your audience a different perspective and shows them how you adapt to different environments.
But typically you want to stick to locations that include one or more of your brand colors. For example, my brand colors are black, white, grey, and peach. So I typically look for black, white, and grey areas to shoot in. Whether it be in front of a building, at a restaurant, on a bench, or in front of some cars. I avoid colored walls/buildings at all costs and I don't typically include much greenery or #plantlife in my shots.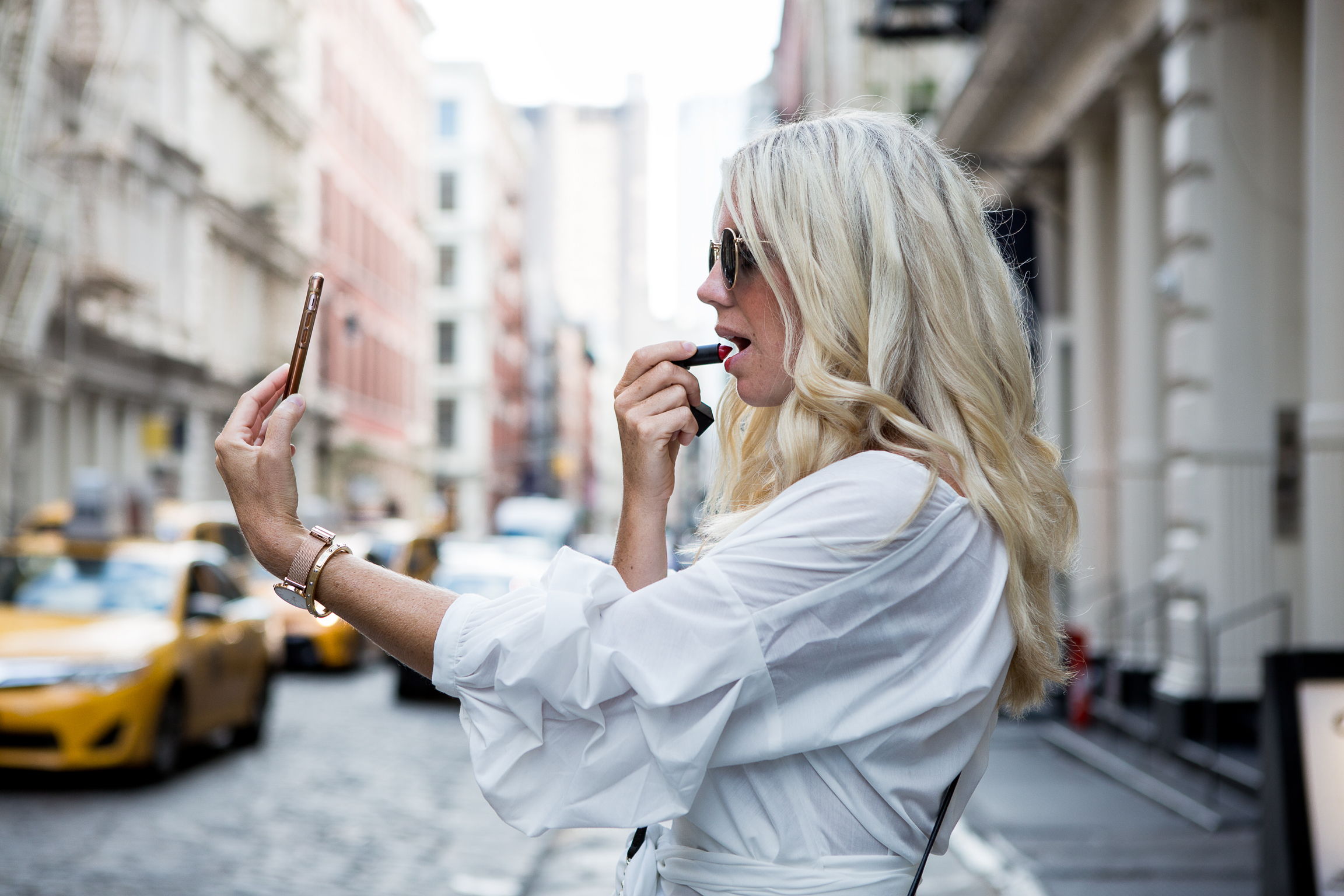 only wear certain color clothing
If you can't seem to find a background that stays consistent (i.e. you travel a lot), you can establish an aesthetic through what you wear. A lot of bloggers do both actually. For example, Emily from Lovely Luciano has a very light and airy aesthetic but she travels a lot so the way she stays consistent is in her clothes. She wears lots of whites and some pastels like blues and pinks but that's it. This helps her stay "on brand" regardless of what her surroundings look like.
I have also been known to do this unintentionally with blacks, whites, and greys. I gravitate those colors because they're easy to repeat without anyone knowing and it also works to my advantage by keeping my aesthetic consistent.
If you're not a fashion blogger you can apply this rule to food, DIY, home decor, etc. by photographing the same things in the same color palette. For example, maybe you include green in all your plated food or maybe your DIYs all include marble or maybe your house is full of blue hues.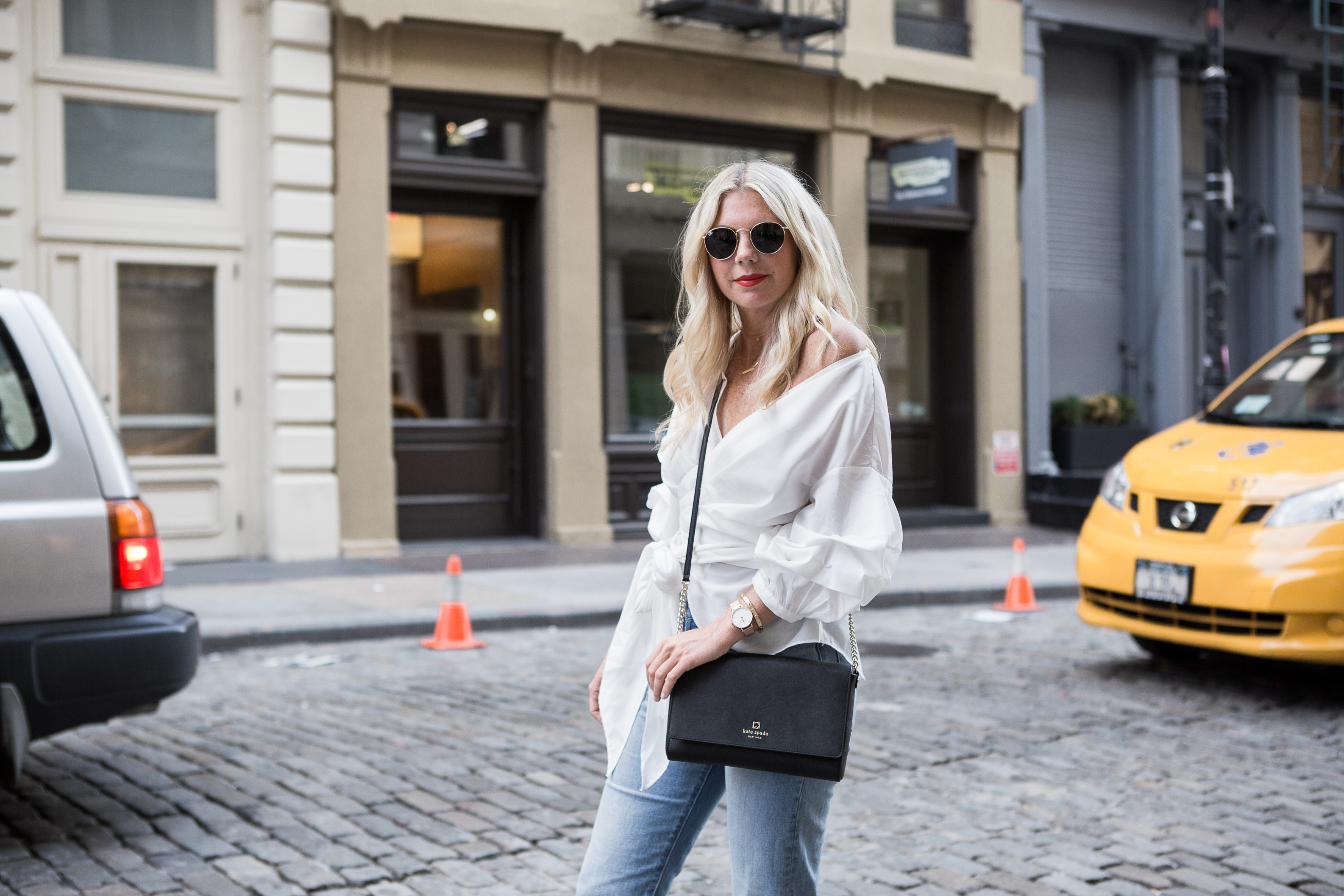 stick to the same editing
Finally, what it all comes down to is editing. The magic really does happen in the editing. Some bloggers go through several steps before their picture is ready for posting. Others just slap on a VSCO cam filter and call it a day. I'm personally a mix of both, (it takes me about 10 minutes to edit).
With today's technology, you can edit any photo to look any way you want. A popular trend today is desaturating backgrounds for that moody, greyish vibe. Some people increase the sharpness and structure to make the details pop.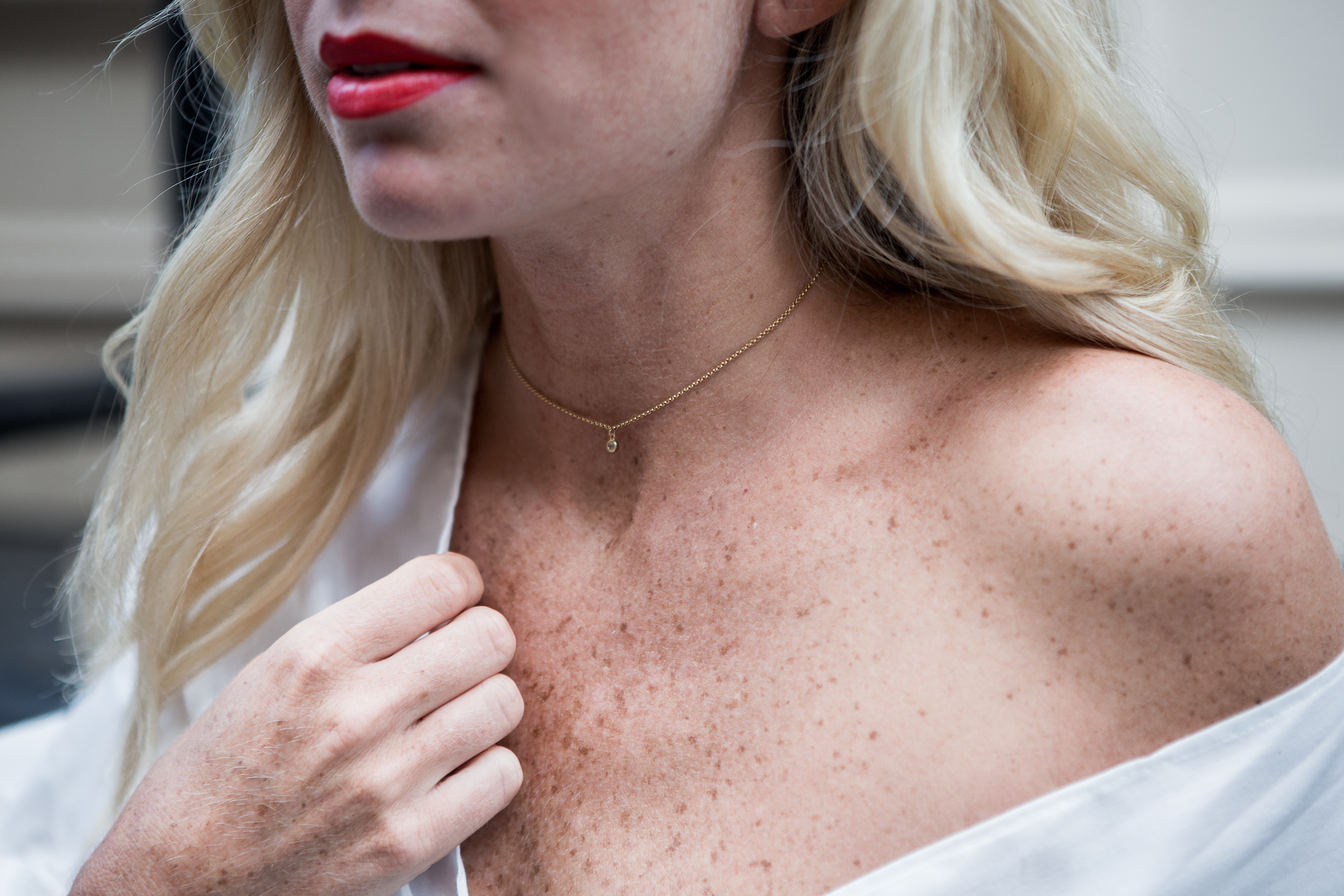 You can literally make your blacks more black, your whites more white, your blues more blue, etc. The editing is really how bloggers achieve that cohesive "theme" or aesthetic, by using the same filter over and over and over again.
Obviously, you'll need to make tweaks depending on the photo and slapping the same filter on won't always work but once you play around with editing and know the "vibe" you're going for, you'll get better and better at creating cohesiveness among your pictures.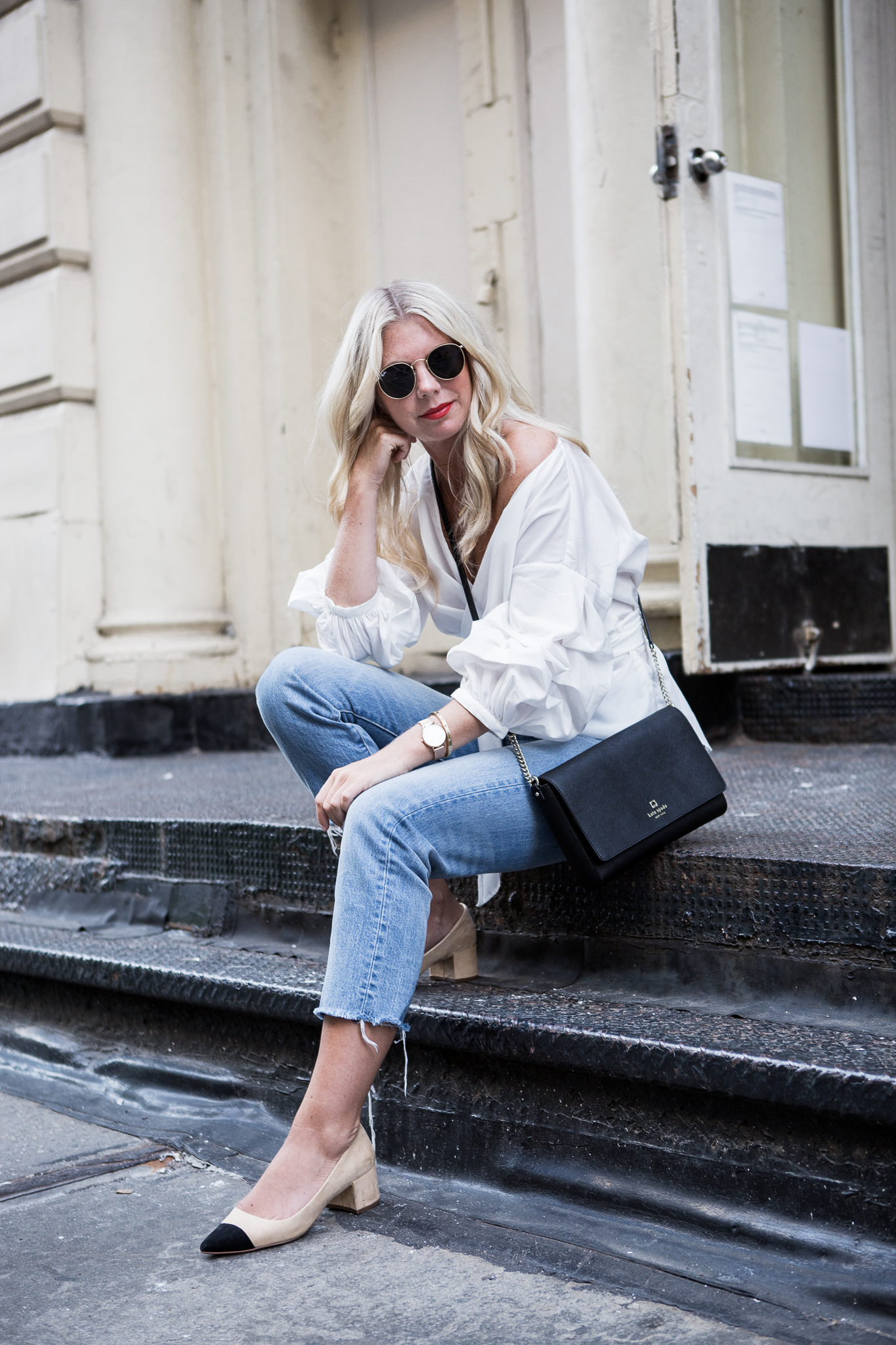 Top: Forever 21 size S | Jeans: Levi's size 26 | Shoes: Zara (similar) size 7 | Bag: Kate Spade | Sunnies: Ray Ban | Watch: Daniel Wellington (use code NOTANOTHERBLONDE for 15% off)
By the way, HUGE shout out to Susan at Le Jolie for shooting these gorgeous photographs and helping me establish the aesthetic I've been looking for! I couldn't have done it without you, sista!
What issue do you run into with your aesthetic? Natural lighting? Editing? Finding the perfect backgrounds? Staying consistent? Let's chat in the comments below. 
xx
shop the look