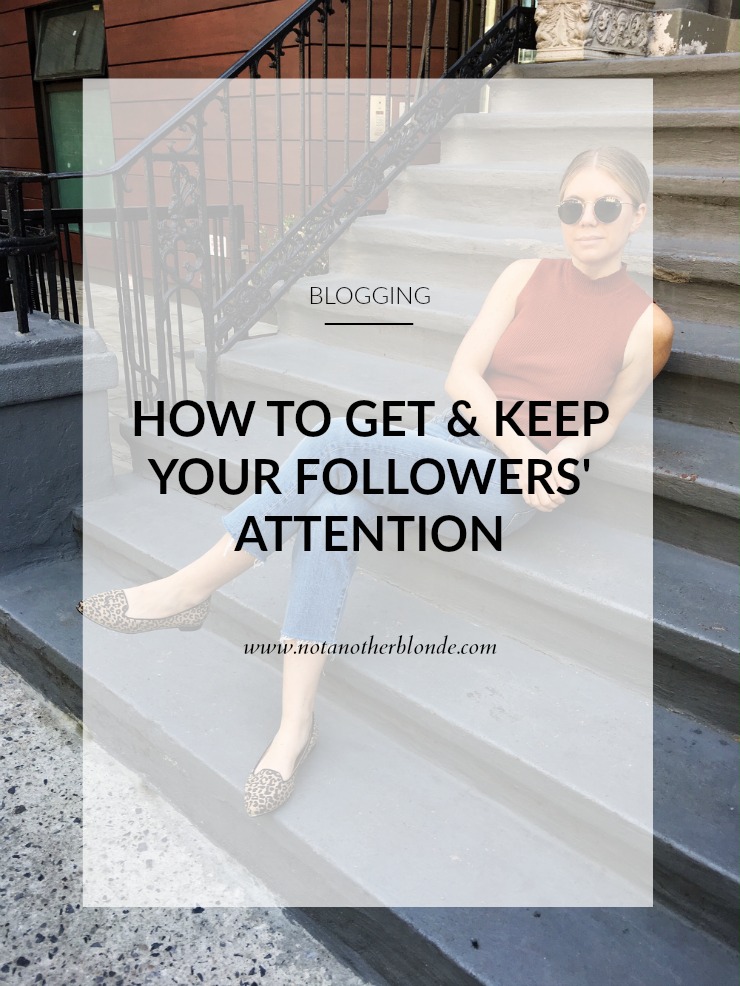 I always talk about my man Gary Vee because, well his stuff is good, like really good. He is my ultimate #mcm. Like, if/when I meet him I hope his wife isn't around, (sorry boogs).
In all seriousness my attraction to him is strictly business related. There is nothing hotter to me than when a person is confident in their craft and that's exactly what Gary Vee is. Not only that but he's right in everything he says 99% of the time so he's not just blowing smoke.
Anyway, this post isn't about him but it's about a little something I learned from him which is: attention.
Attention is ultimately what any influencer or entrepreneur wants. Because when we have people's attention, anything is possible. Think about Ellen DeGeneres, she brings people on her show who have grabbed people's attention through funny videos, an act of kindness, extreme talent, etc. And once you're on The Ellen Show it's game over.
Now I know getting on Ellen may be a stretch but getting people's attention is not, so that's why I'm going to talk about how to do all that and more.

The best way to get attention is to look for it. You might be thinking, "Wow, great advice Britt thanks", but hear me out…
When you pay attention to attention, you'll know exactly what to do and where to go. For example, where do you spend most of your "down time"? On your phones. (Don't argue with me, it's the truth.)
So what are you doing on your phone? You're stalking people on Facebook, you're scrolling through Instagram, you're watching Snapchats, etc. This means that these platforms are the platforms where people's attention is, so you want to create content that is conducive to Instagram, Snapchat, Facebook, YouTube, etc.
Because these platforms change their algorithm so often, it's really unpredictable so you need to do two things: stay up on the changes and create high quality content that people want.
Notice that when Instagram changed its algorithm, the people who already had high engagement kept their engagement because they were producing valuable content therefore they kept/keep attracting valuable consumers.
Those who were just starting out and/or struggling to build a loyal community were the ones who suffered from these changes. I'll be honest, I definitely took a hit from the latest Instagram change.
But because I know Instagram is one of the main platforms that has people's attention, I keep moving and try different strategies that seem to be working.
Ultimately you want to go where attention goes.

Getting attention is easy, it's keeping it that's the hard part. As I've mentioned before you have to have the talent and strategy and be interesting enough to make it in this industry. And "making it" is dependent upon keeping people's attention.
Do you remember the Snooki & Jwoww show? I won't blame you if you don't because the show couldn't keep people's attention so it just fizzled out.
Anyway, on the other hand you have the Kardashians who have managed to stay relevant for decades! Here's why: they innovate (lipkits, workout routines, kimoji swag), they keep the drama alive from Kylie and Tyga to Rob and Chyna to Khloe and Lamar, and they're hilarious and ridiculous. I've said it before and I'll say it again, the Kardashians really know their stuff. They've found a recipe that works yet they're willing to try new things.
So the same is true for you, if you want to continue to grow your blog/brand you have to innovate, which means trying out different content ideas and engagement strategies. You also want to have surprises up your sleeve whether it be new products/services, giveaways, or special sales.  And you want to keep your audience on the edge of their seats like 'What's she going to do next?!'.
What it comes down to is human psychology, understanding your audience, and trend forecasting. You want to put yourself in the shoes of your ideal follower/consumer. Where does she spend most of her time? What are her interests? What new things is she likely to try? That is where you'll get everything you need to know to get and keep your followers' attention.
How do you hook your followers or is that something you struggle with? Either way, tell me in the comments below!
xx