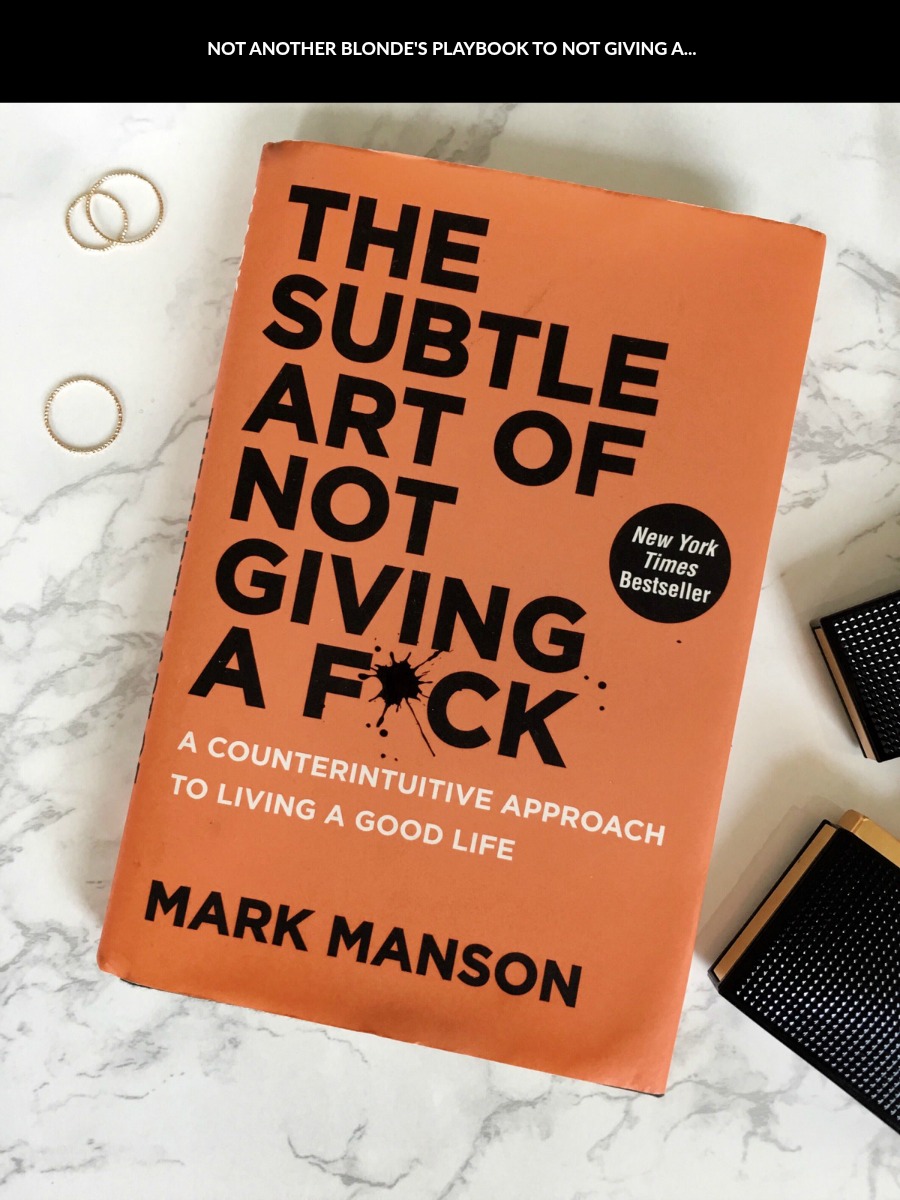 F*ck. Yup, I said it. (Mom close your eyes.) But technically it doesn't count since it's an actual title of a book.
Anyway, I'm not going to give you Cliff's Notes on what the book was about and why you should read it because that'd be pretty lame. But what I am going to do is tell you how I interpreted the book from a blogger's perspective and how to blog better by applying Mark Manson's principles. By the way, Mark, the author, is, in fact, a blogger. Pretty cool, right?
So let me first start by saying it took me months to read The Subtle Art of Not Giving a F*ck, months! Not because it's challenging or super long but because I simply couldn't  make enough time to read more than a few pages at a time. BIG mistake.
As soon as I would gain momentum I would have to stop. It's actually a relatively easy read in the sense you don't want to put it down because of the humor he (Mark) uses for not-so-funny real life events.
So this post is my spin on the book in terms of blogging and business which is why I call this the NAB Playbook if you will. And none of this is sponsored even though I wish it was but I still highly suggest getting the book anyway by clicking HERE.
keep your blog values in check
One of the underlying themes throughout the book was values. What that means is your values determine how you measure your success and your worth. For example, some bloggers measure their success based on how many followers they have. Some measure their success by how much money they make from collabs. And a few measure their success based on how many people they help. You can probably guess which one is the good value to have.
The two most common questions I get asked are "how can I make money blogging?" and "how can I grow my Instagram?" Based on these questions you can assume a lot of bloggers values are off. I'm not knocking you for wanting to grow your blog and business, in fact, that's one of my own goals and if you take blogging seriously it should be one of your goals too. I am knocking you if your goals are based on the value of fame and fortune.
Nothing good comes from having crappy values like wanting to be popular and acquiring free things unless you plan to do good with it. So what you really need to ask yourself when you're examining your goals is why? Why do you want to make money blogging? Why do you want to grow your blog?
For me, I've said it before and I'll say it again, your success is my success. So when I grow my blog I'm able to help more people grow their own blogs. Make sense?
I'm not saying I'm perfect at all. I get wrapped up in valuing how many followers I have just as much as the next blogger but when I feel myself drift that way I try to reel it in and remember why I started blogging in the first place. To me, nothing is more rewarding when I help people… it's the teacher in me. What's rewarding for you?
forget everything you know about blogging
There's a lot I don't know. There's a lot I know I don't know and there's a lot I don't know that I don't know. Still with me? Well I hope so because the same is true for you.
What you think you know about blogging is most likely wrong or it will be wrong later because of how fast things change. Not only that but you only know so much until someone comes along and tells you something else, which is probably why you're here right now: to learn.
Think about Instagram's algorithm. A few years ago if you just engaged and used hashtags you'd grow your following. Today you can buy followers and buy engagement and boom you're a pro (not really but you get what I'm saying). The bottom line is how to grow your Instagram is always changing.
Each time you pick up your laptop you should go into it like it's the first time. Of course, you want to bring your talent to the table but you don't want to be all knowing in your niche because we'll you're not.
Yeah, I know this contradicts a lot of what I say but it'll help you avoid embarrassment if/when someone actually calls you out on what you don't know. Plus the most important part is when you go into something admitting you don't know much, you open yourself up to new ways of thinking, new strategies, and just learning in general which will prime you to eventually become the expert you want to be.
Mark says with each day we become a little less wrong but we're still wrong. I love it.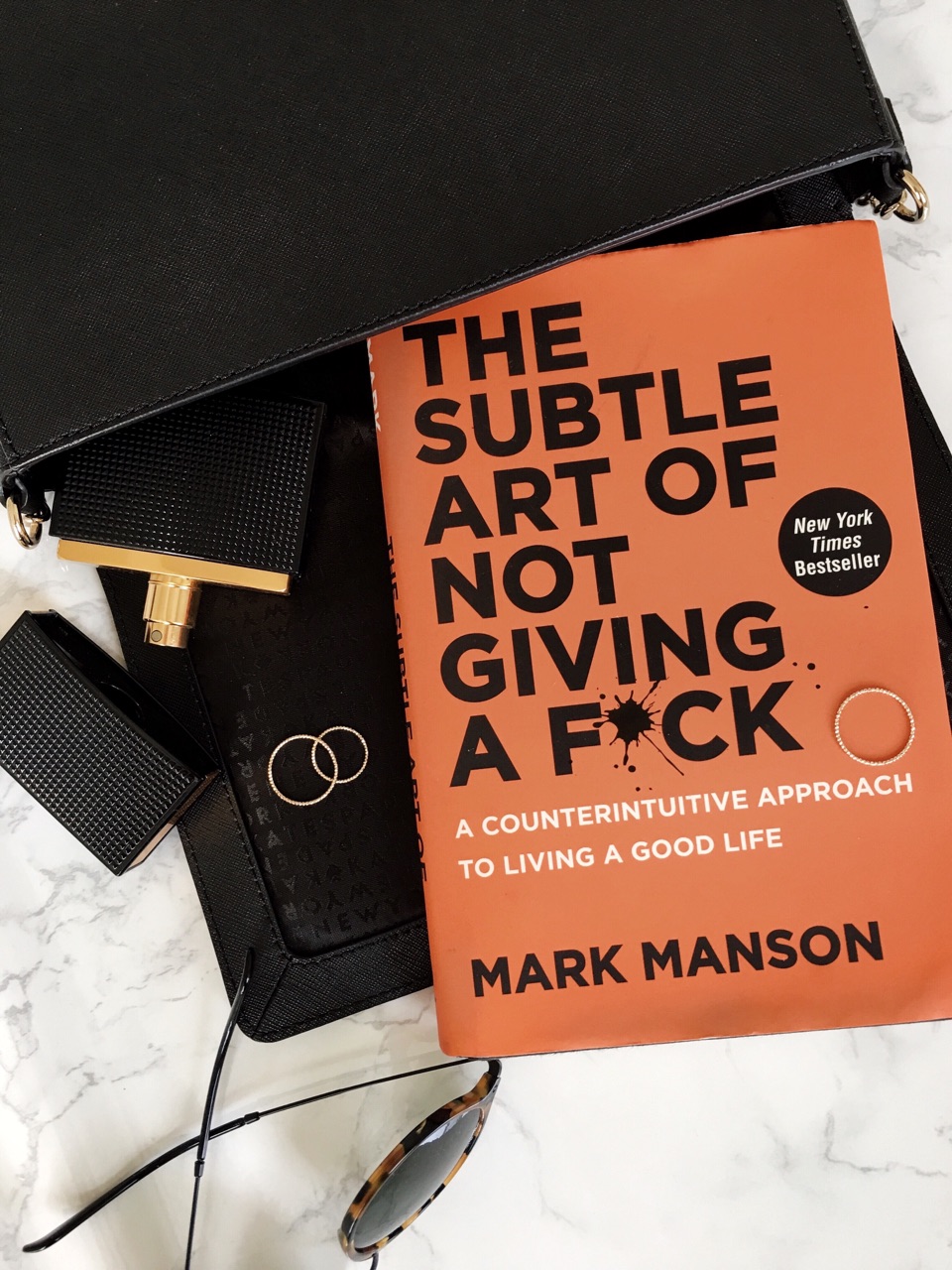 you're a #basic blogger & that's ok
Today we live in a world of extraordinary bloggers… or so it seems. We're bombarded by popular pictures in the "discover" section on Instagram which then leads us to a whole bunch of blogger Instagrams who have 1M+ followers.
Well for those of us who don't have that many followers or a slew of professional photographers or destination location backdrops it's kind of a buzz kill to see (I avoid stalking bloggers that I don't learn something from). Don't get me wrong, I am super pumped for the bloggers that make it that far, they deserve every free trip to Bora Bora. But unfortunately for the majority of bloggers, things may not pan out exactly like these "unicorn" bloggers we constantly see… and that's ok.
You should 100% shoot for the stars and never settle for less than you deserve but you should also find comfort in average. Your "average" may be someone else's extraordinary. Whether you realize it or not you have a huge impact as a micro-influencer or mid-tier blogger even if it's just within your town. To them, you're a star and that's what should matter.
No matter how big or small you are you can and do make a difference, so stop comparing yourself to the stand-out, above average, top of the line bloggers because it will only hinder you in the long run.
if it ain't "on brand, it ain't on your blog (aka just say no!)
One of the hardest things bloggers struggle with is saying no. But let me tell you sometimes saying no is even more empowering and important than saying yes. Money can be tempting, free stuff can be tempting, adding another collab under your belt can also be tempting but if it doesn't make sense for your blog/brand, just say no.
When you say yes to things that aren't something you would normally buy or talk about with your friends, you're selling yourself out not to mention it's incredibly greedy and selfish. You have to create boundaries by saying no. When you're picky with what brands you work with, what events you attend, and who you surround yourself with, you'll start to establish a demand for your blog (services). And when there's a demand for you, you can turn your blog into a business.
Grow your brand unapologetically and don't give a … what anyone thinks. Stand your ground and hold firm on your decisions no matter what. Ironically the more you say no to things you don't believe in, the more opportunities you'll get for things you do believe in. Pinky promise.
What do you struggle with not giving an F about? Does this resonate with you? Tell me in the comments below and don't forget to order the book, obviously, it's too good not to!
xx
my latest obsessions