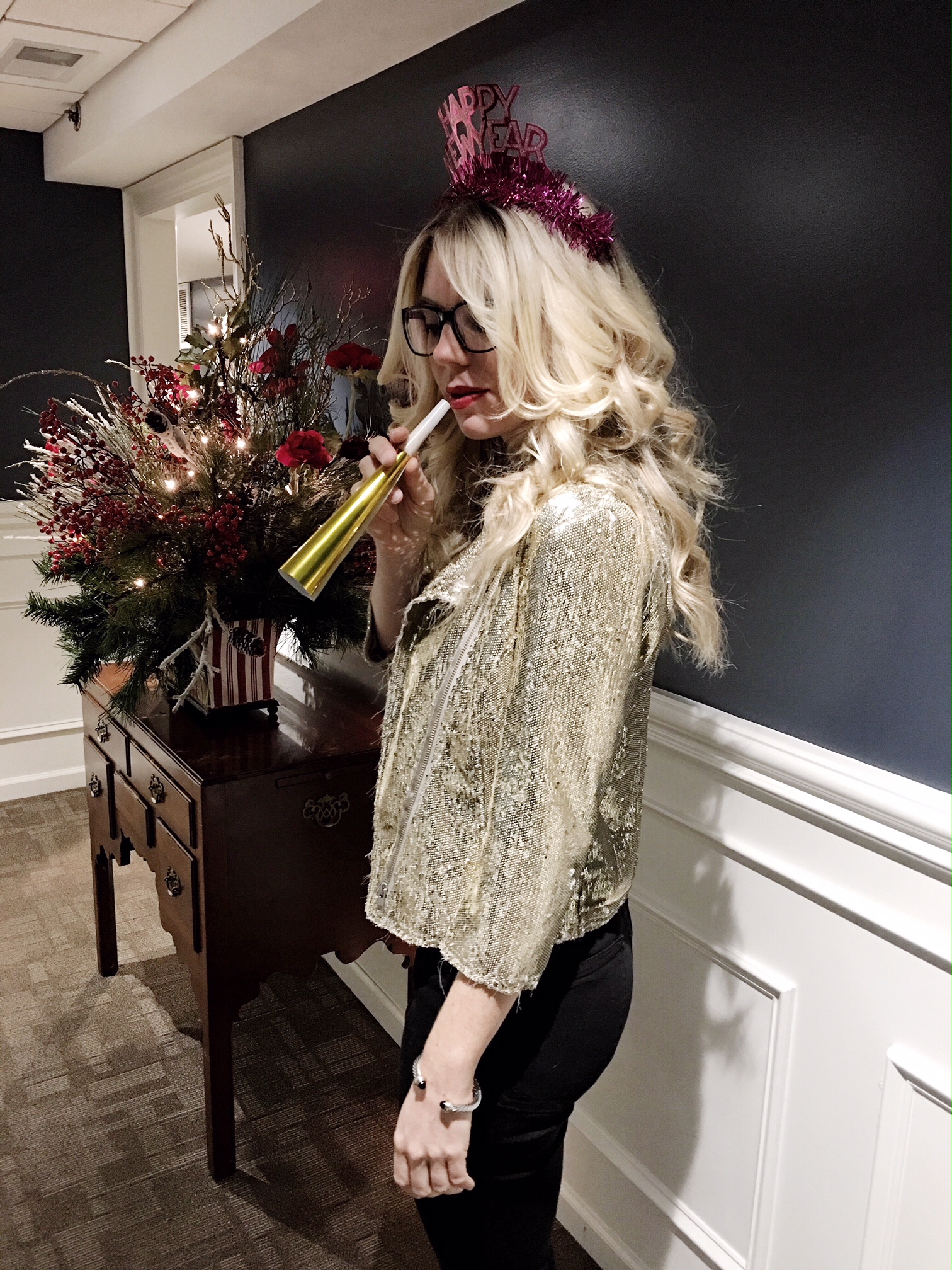 While I watched just about every blogger's Instagram story about how AMAZING their 2017 was, I have to say I felt pretty inadequate (one of the many downsides to social media). Unlike my fellow blogger babes, I did not jet-set to some private island in the Caribbean or drink the finest wine in Italy, nor did my clothing line sell out (spoiler alert: I don't have a clothing line).
Needless to say, 2017 wasn't my favorite year but it also wasn't the worst either. For me, 2017 was just kind of… there.
Don't get me wrong, there were definitely some highs and if I really thought about it I could probably come up with a solid list of 30 great things that happened but who wants to read a bragging list? Instead, I wanted to share some good memories and some bad, but most importantly the lessons I learned from all of it and what you can expect from NAB in the coming months.
So as you're reading everyone else's "new year, new me" blog post, just remember that no one's year was perfect and just because your story was written differently doesn't make it any less important.
Instagram changed its algorithm
Yes, Instagram's algorithm changed and continues to change. In fact, I think there have been changes they haven't even told us about but guess what? It doesn't matter how much we cry about it because it is what it is.
We've all had our fair share of complaints about the Instagram algorithm. And no matter how much we whine, nothing changes so it's probably time we stop whining and start adjusting.
Right now Instagram I think, (I'm not even 100% positive and I don't even care enough to research it), is based on frequency and engagement. The more you post and the more engaged your audience is, the more your stuff will show up in your followers' feeds aka the more Instagram will favor you. What that really means is create good quality content by adding value to your readers' lives and you will win.
Creating good quality content while adding value is hard. You really have to think 'what is the point of this post'. Are you educating, inspiring, or entertaining your audience and why? You never want to post something for the sake of posting. There should always be a reason behind your post. The same holds true for the macro bloggers, everything they post is either educational (informing us about something), inspirational (motivating us to take action), or entertainment (making us laugh, storytelling, etc.).
So the past year I've definitely spent more time than I like to admit fighting this algorithm, which hasn't been the healthiest habit I've picked up but it's made me more knowledgeable in the land of Instagram.
Took a social media "break"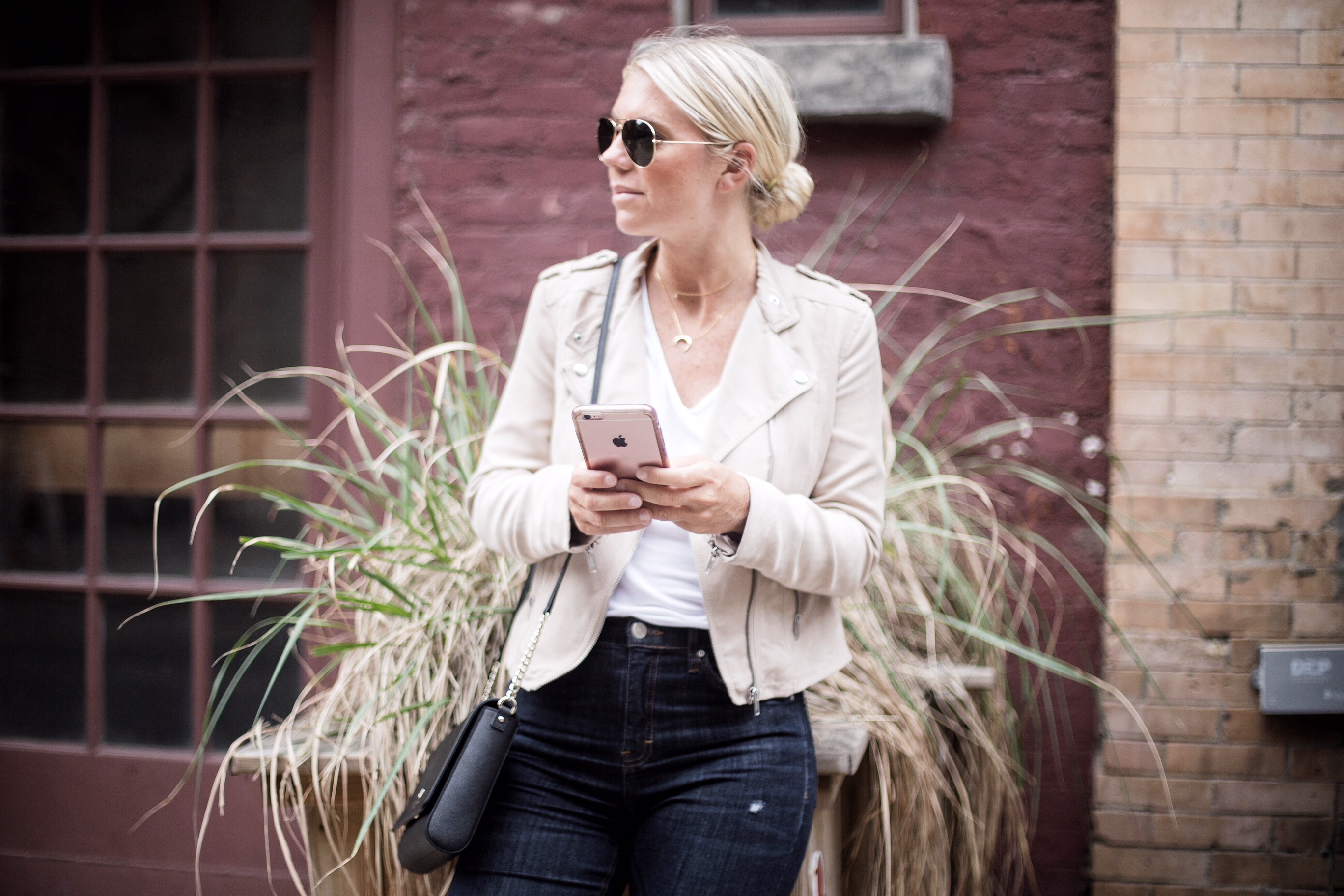 Social media is really a double-edged sword: you are constantly inspired by beautifully curated content yet you are also comparing yourself to the people with the beautifully curated content. And quite frankly over the last few months, I've just been tired.
It's been extremely difficult to innovate Not Another Blonde while remaining on the day to day hustle of blog tips, Instagram lives, weekly blog posts, and photo shoots. I've had a really hard time working on new projects without falling behind in other areas but as I've said before it's all about counterbalance.
For the first time in over 6 years, I went two weeks without a blog post. I've never missed one week let alone two! But it just had to be done and luckily it wasn't too big of a deal.
This year I've definitely cut back on the writing and increased the talking/videos, which is something I want to continue to do because I'm beginning to feel uninspired from writing. It's the same tedious process every week and in 2018 I plan to really shake things up. (By the way, ask any writer and they will tell you writing is a very tedious process.)
Got an intern
Because I had been feeling overwhelmed I realized it was time to get two sets of hands on deck so I hired an intern (yay!). Since then, I've been able to focus on different aspects of the business and (hopefully) help someone else (my intern) along the way.
Katherine Power (co-founder of Who What Wear) once said "Do what only you can do" and that's something I carry with me in my business. In order to grow, you have to learn how to outsource and delegate certain tasks that don't have to be done by you because, well someone else can do them.
Hiring an intern is a first for me but it's all very exciting and I can't wait to see where the next year takes us!
Prioritized photography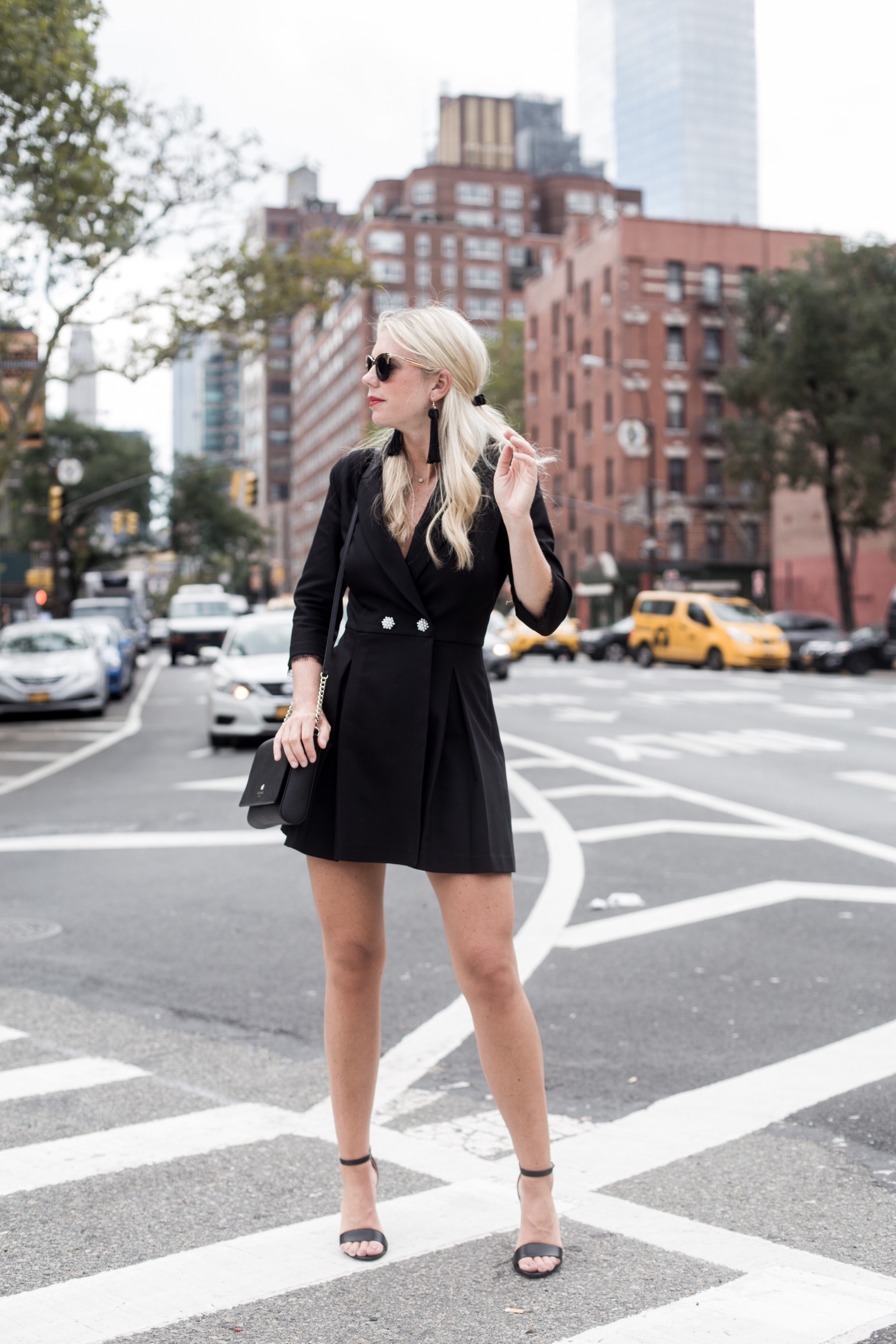 I've been really trying to make it a priority to up my photography game and I still have a long way to go but it's been fun to see my progress over the past year. Visuals are so so so important in blogging so it's a shame if you don't invest the time and energy into learning more about it.
This year I researched different cameras and lenses and worked with different photographers to see what I liked and I'm happy to say I've finally found my aesthetic. I also learned my best angles and certain poses that really work for me and trick the eye into making my legs look longer, my arms more toned, and my jawline more prominent without photoshop. (It sounds crazy but the little details are everything!)
This is something I plan to continue to work on going into 2018 because your content should never stop evolving, especially when it comes to pictures.
#BlogWithBritt
#BlogWithBritt was launched and then put on hold because I lost my camera battery charger. ::insert eye rolling emoji here::
If you have no clue what #BlogWithBritt is it's a Q&A video series I started on YouTube where I answer all your blogging and business questions.
So in 2018, I'm making it a priority to expand on this idea (wait 'til you see what I have planned) and create more video content in general. I love interacting with you guys on a more personal level and I've found video is the way to do that. But it's a huge commitment and I am by no means a pro so please bear with me!
Met the founder of Who What Wear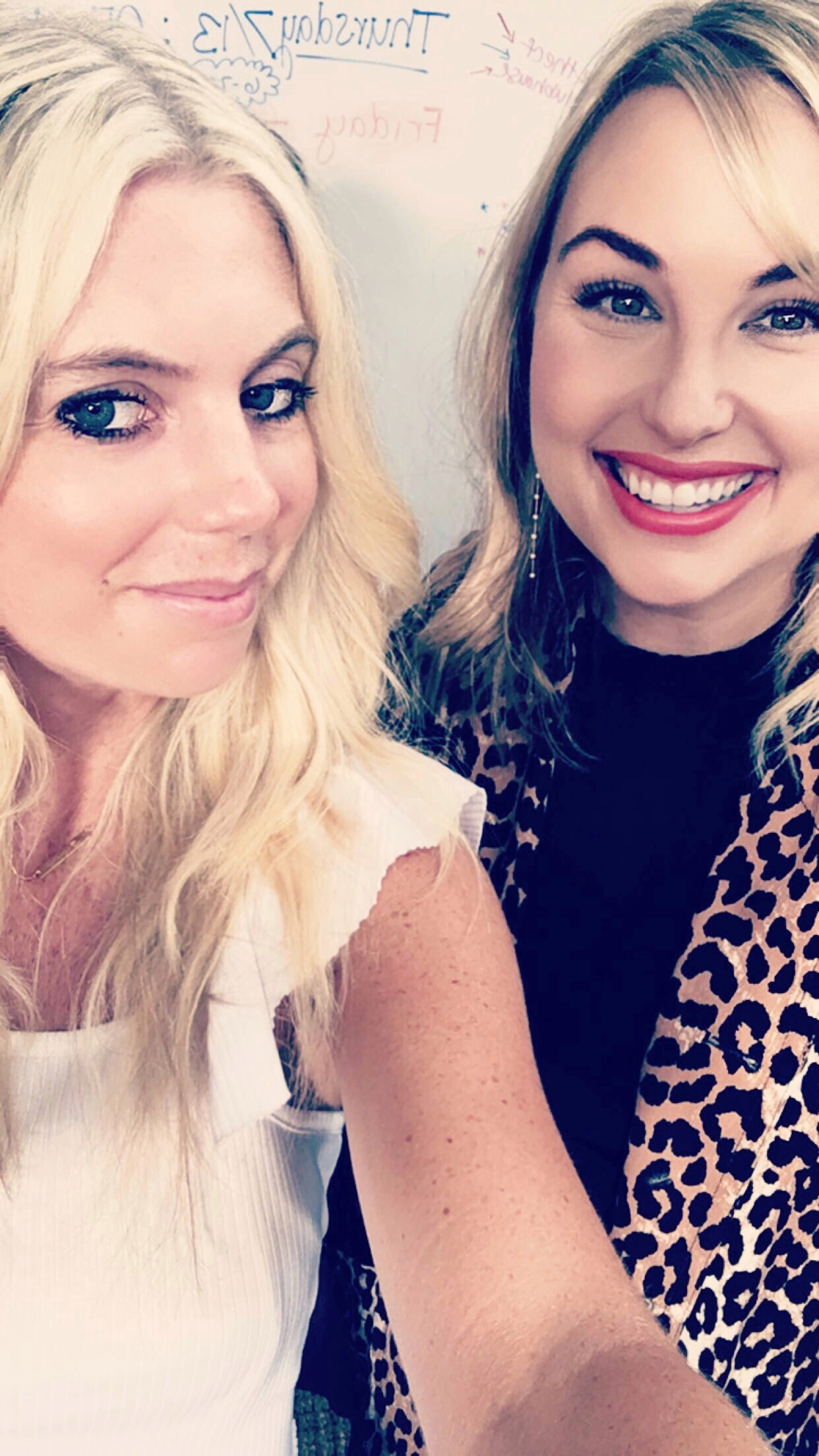 This year I really ramped up attending events. There's a fine line between going to events and actually getting stuff done and I think when you make it a priority to go to every single event it's hard to create content because you're always out and about. On the flip side when you're constantly creating content or hiding in your closet/office like I do, you miss out on getting that person to person interaction.
So this past year I made it a point to go to more events and one of those events led me to meet Hillary Kerr, the co-founder of Who What Wear (read more about the event here), Mary Lawless Happily Grey, Marianna Hewitt of Life with Me, Wendy Nguyen of Wendy's Lookbook, Danielle Bernstein of We Wore What, Majorelle's founder Rachel Zeilic, and Baublebar's founder Daniella Yacobovsky, all thanks to Who What Wear.
Long story short, I fangirled hard because Who What Wear has been on my vision board for years, YEARS. And to have it come to life is truly a dream come true.
NAB mentorship program
The Not Another Blonde mentorship program finally launched, after years in the making and I couldn't be more excited to get to know you and help you grow your blogs and business. I've always wanted to mentor bloggers and this program allows me to give you each my undivided attention.
This was really a huge step for me. Launching any new venture, no matter who you bring about doubts and insecurities, but at the end of the day, it's about growth and in order to grow you have to challenge yourself and step outside your comfort zone which is something I'll continue to do in 2018.
Revamped blog guides
If you don't know, back in 2015 I wrote a few guides for new and aspiring bloggers. Well, 2015 is long gone and I've learned a ton more since then so I decided to revamp all my blogger guides with new and added bonus content.
The blog guides are meant to be a more affordable extension of the NAB mentorship program because I know not everyone can afford one-on-one coaching. Trust me, I've been there and there are still things I have to save for today.
I also don't want to create an exclusive environment that only caters to people with a certain budget. NAB is very much an inclusive space and I really want to cater to all aspiring and/or "stuck" bloggers so the blog guides are how I can do that.
P.s. There are so many more guides coming in 2018 too so stay tuned! Think Instagram, branding, and collabs…
Wallpaper of the Week
Ever since my little social media break this summer, I've found I've been needing an extra boost of motivation. So I started making little wallpapers for my phone that inspired me to keep going because let's be honest, the only person who can motivate you is you.
So then I thought 'Well if I'm feeling this way I'm sure other bloggers feel the same' so I started sharing my wallpapers on Instagram stories as "Wallpaper of the Week", which I'll keep doing twice a week throughout the new year. Be sure to screenshot that baby and make it your background on your phone – it really makes a world of difference if you're unmotivated or hitting "blogger's block" like I was.
Now I want to hear from YOU. Tell me what specifically you want to see on Not Another Blonde and I'll make it happen! 
xx