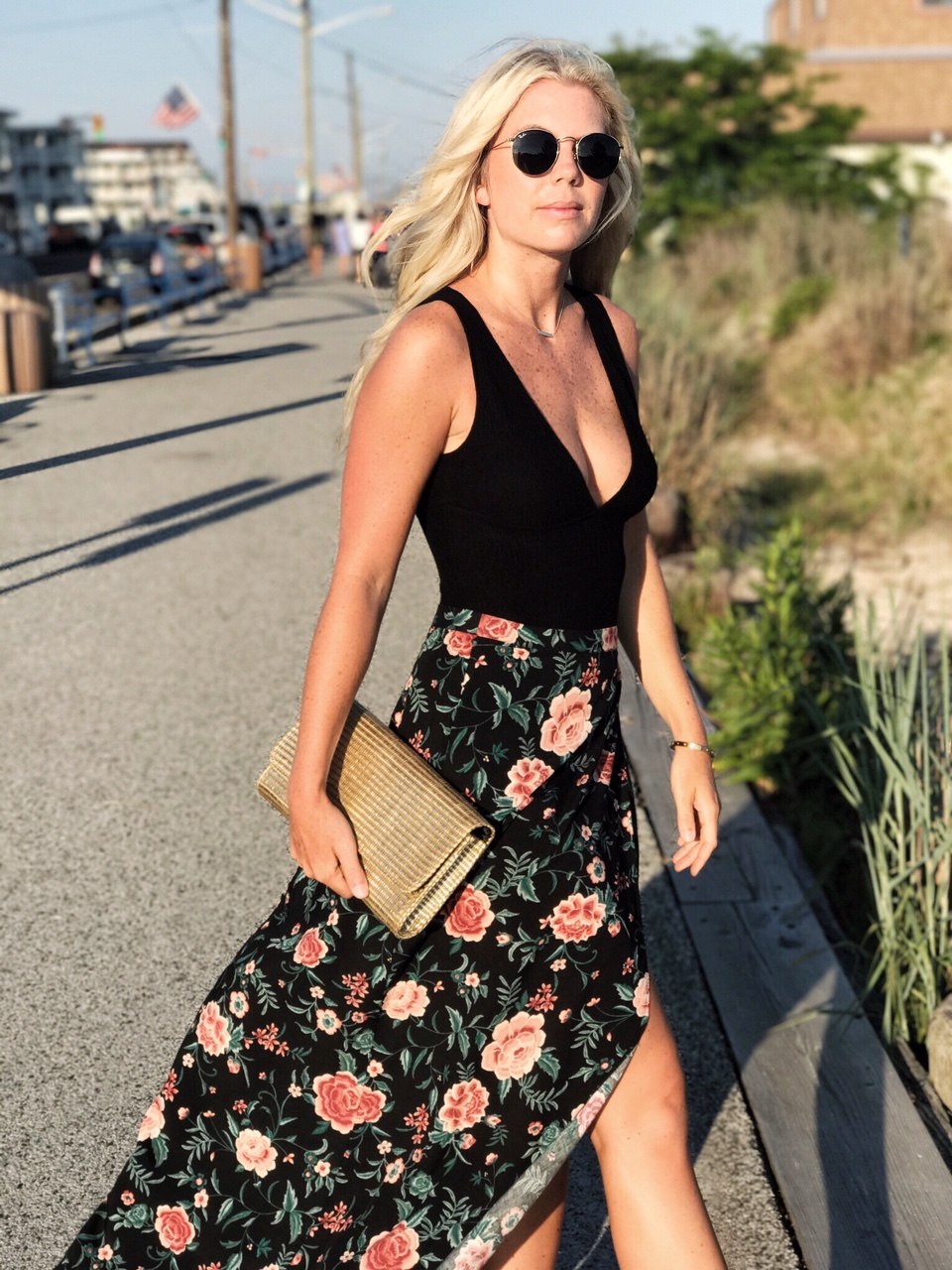 As I mentioned in my last post, I pretty much grew up in South Jersey so I'm definitely not a stranger to dressing accordingly for date nights and eating good food. You know how every area has a different style and vibe? Well, South Jersey is no different in that if you wear stilettos and a mini dress you'll stick out like a sore thumb (I don't recommend wearing this combo anywhere actually).
But South Jersey is super laid back and definitely has that "surfer dude bro" vibe going on, think Blue Crush meets Lords of Dogtown. Like, you walk into any restaurant, frequented by locals, and you'll either see boho beach babes wearing some surf brand sundress with handmade bracelets from Bali or a vintage tee, Levi's, and Vans.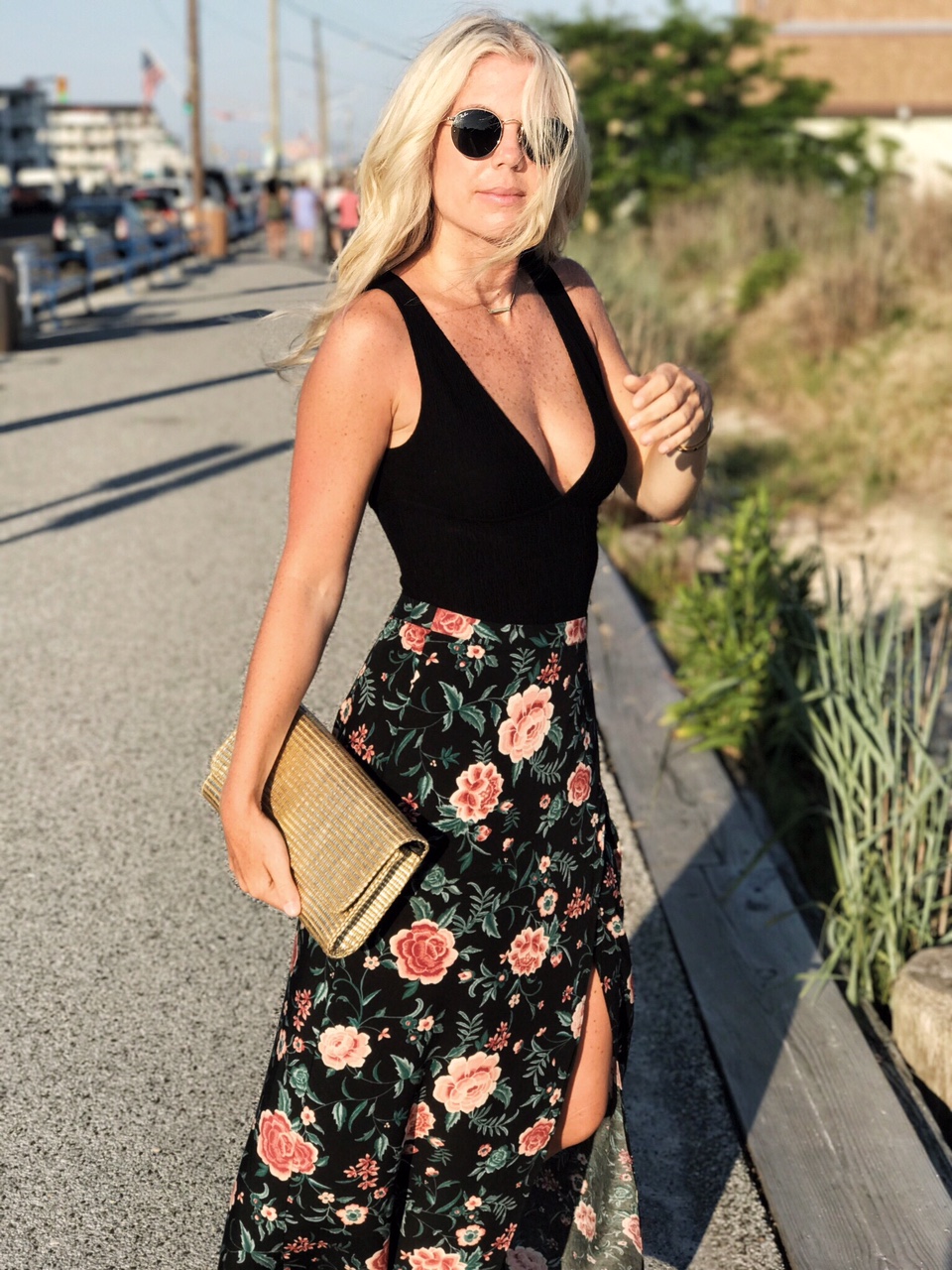 Yes, I'm stereotyping (and half joking) but come on… we all do it. After all, New Yorkers are a bunch of jerks anyway so you can't expect anything less, right? Do you see what I did there?
Ok enough of my lame jokes, I've rounded up my favorite places for date night in Cape May and I thought I'd mention the outfit I'm wearing is perfect for any of these, but I wore this look to YB. Here we go…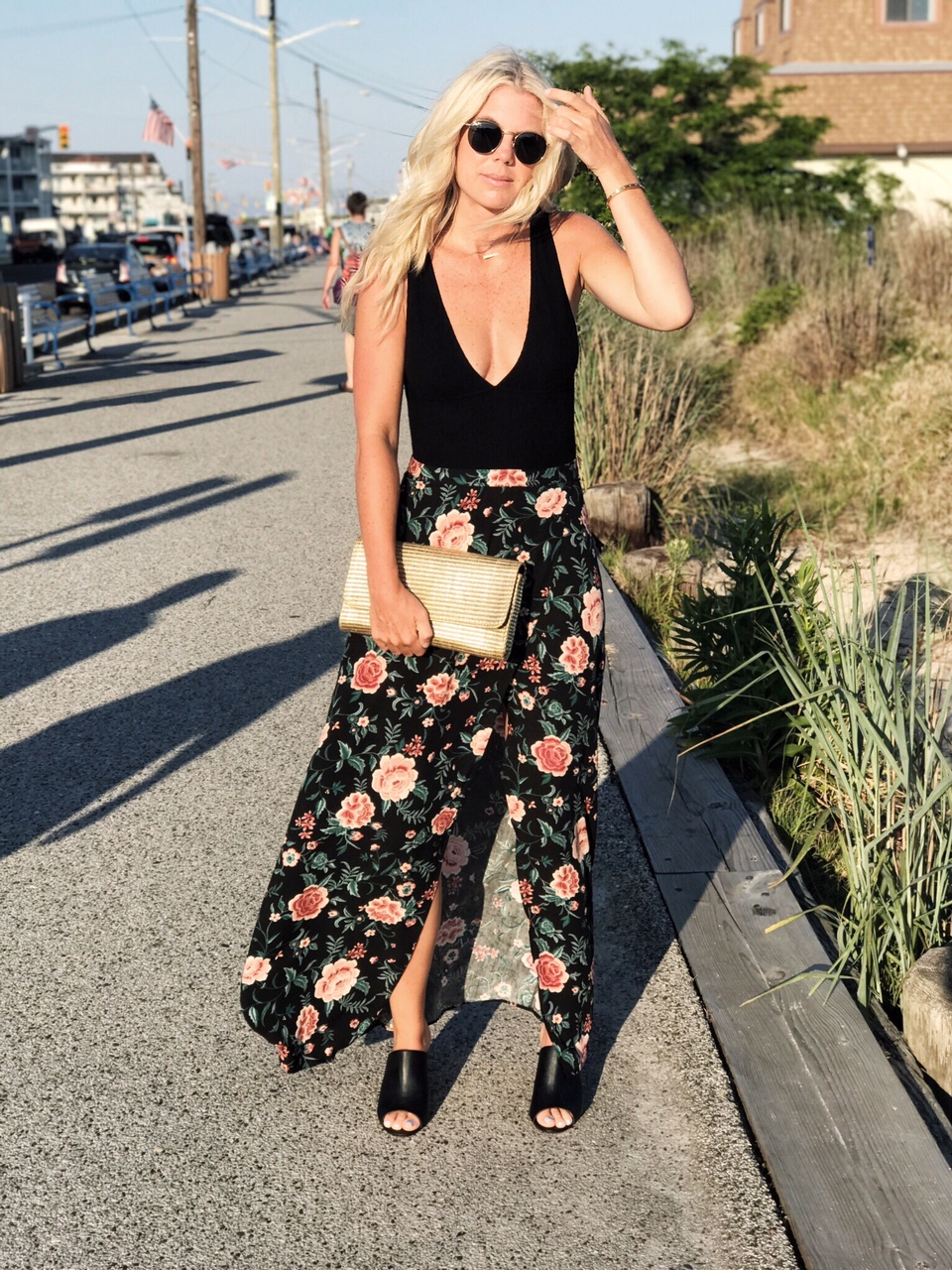 The Lobster House –
I've written about The Lobster House before but they're so good I have to do it again. First of all the atmosphere outside doesn't get much better because you're literally on the harbor. You can watch boats come in and the back bar is actually a chic stationary boat. #nauticalvibes all day.
The atmosphere inside is a little dated, not gonna lie, but it's classic. I don't think they've done any upgrades since… ever? But that's part of the charm. The carpet in the entry way is literally plaid with wood panel walls which gives it a very 60's feel.
Second of all, the food is amazing and you can't go wrong with anything on the menu. I get the char broiled salmon. Let's talk about that…
So they put the salmon on this wood plank with whipped cream like potatoes around the outside and a baked tomato stuffed with crab meat. Oh em gee – so good!
Then for desert I'll see if there are any specials and if not I go for the bread pudding. Holy moly, it's incredible. It is extremely rich and sugary so if you're not into that, don't get it. Otherwise, get two.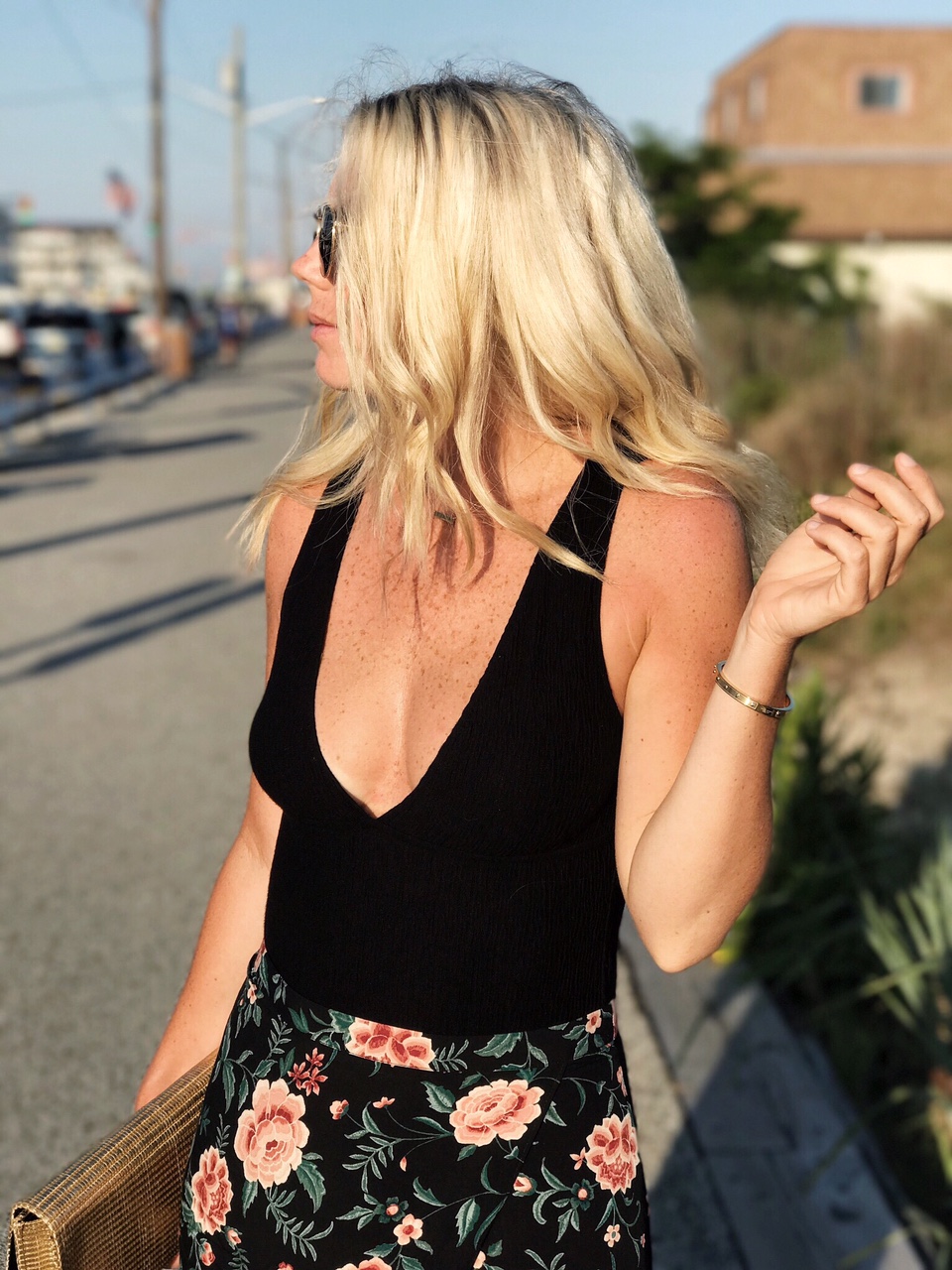 YB –
So my cousin is getting married in September and they're having it catered by YB. In all my years of living in South Jersey and going "down the shore" I had never heard of YB.
Well let me tell you, Aunt Gail (follow me on Snap to see Aunt Gail in action, she's a trip) just about lost it after the food tasting for the wedding so she made us all go and try it for ourselves. So we went.
YB is kinda sorta a chain. It was founded by a brother of a bigger restaurant group who just happened to be on Food Network's Chopped, #nbd. Anyway YB stands for Younger Brother, which I think is just so cute and original.
The vibe of YB isn't at all like Cape May, in my opinion. It's monochromatic, modern, and posh, like the walls are lined with black and white pictures of cities (NYC, London, Paris, etc.), the tables are a sleek black, and the chairs are white and very mod looking.
Now onto the food: start with the mac and cheese balls, get the crab cake entree, and end with the Nutella waffle. The mac and cheese balls are unlike anything I've ever had. The crab cakes are to die for. And the Nutella waffle… well come on, does it really need explaining?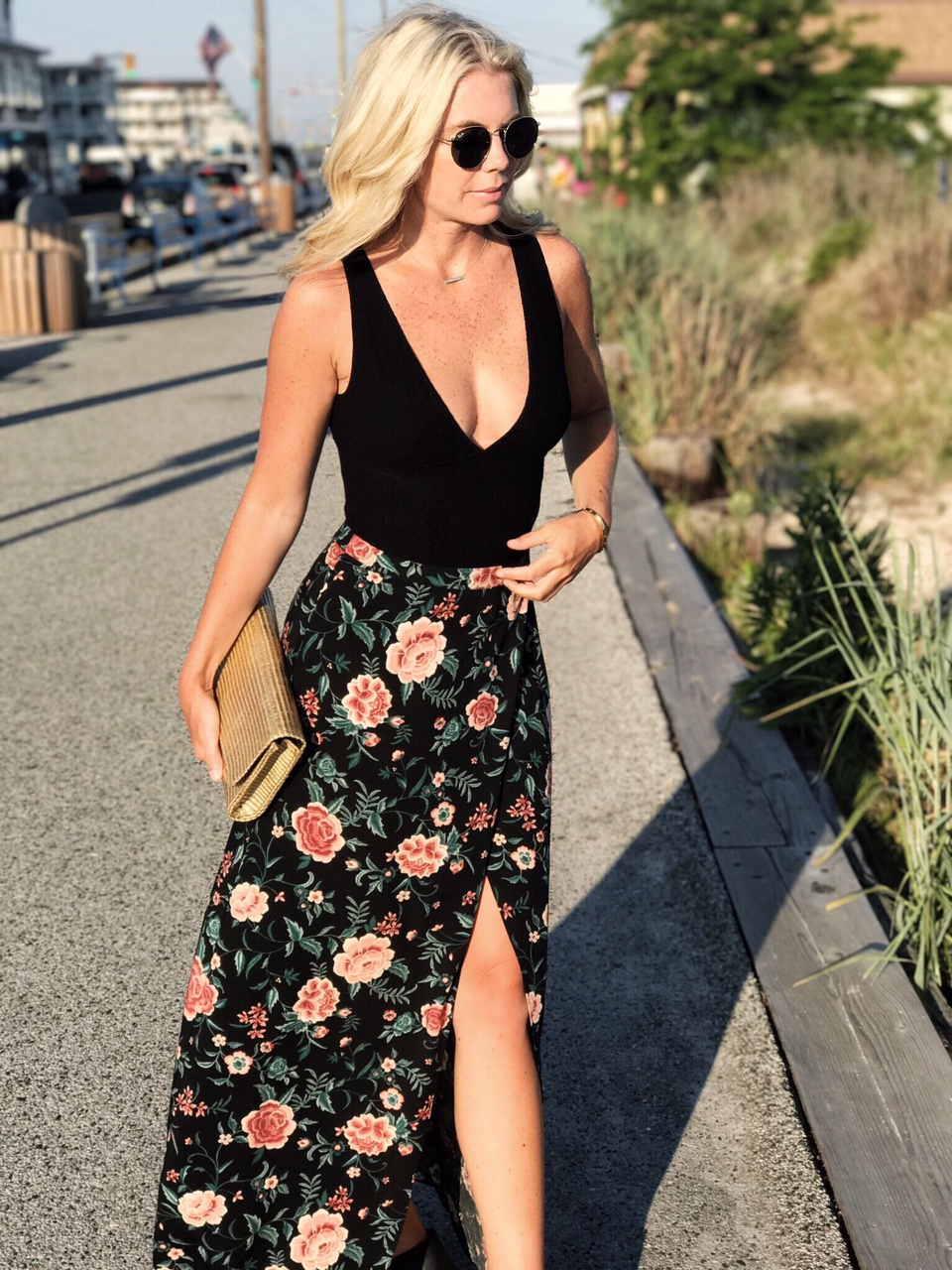 Lucky Bones –
Lucky Bones is a low key "grille" (what's the difference between grill and grille?) that serves unconventional plates and I'm obsessed.
Hands down the best salad I've ever had is the famous beets and goat cheese salad. I can't even describe it but it's amazing. Since Lucky Bones is a "grille", they serve a lot of stuff I can't eat – lot of burgers, lot of chicken, lot of filets, etc. I still highly recommend it no matter what your diet is.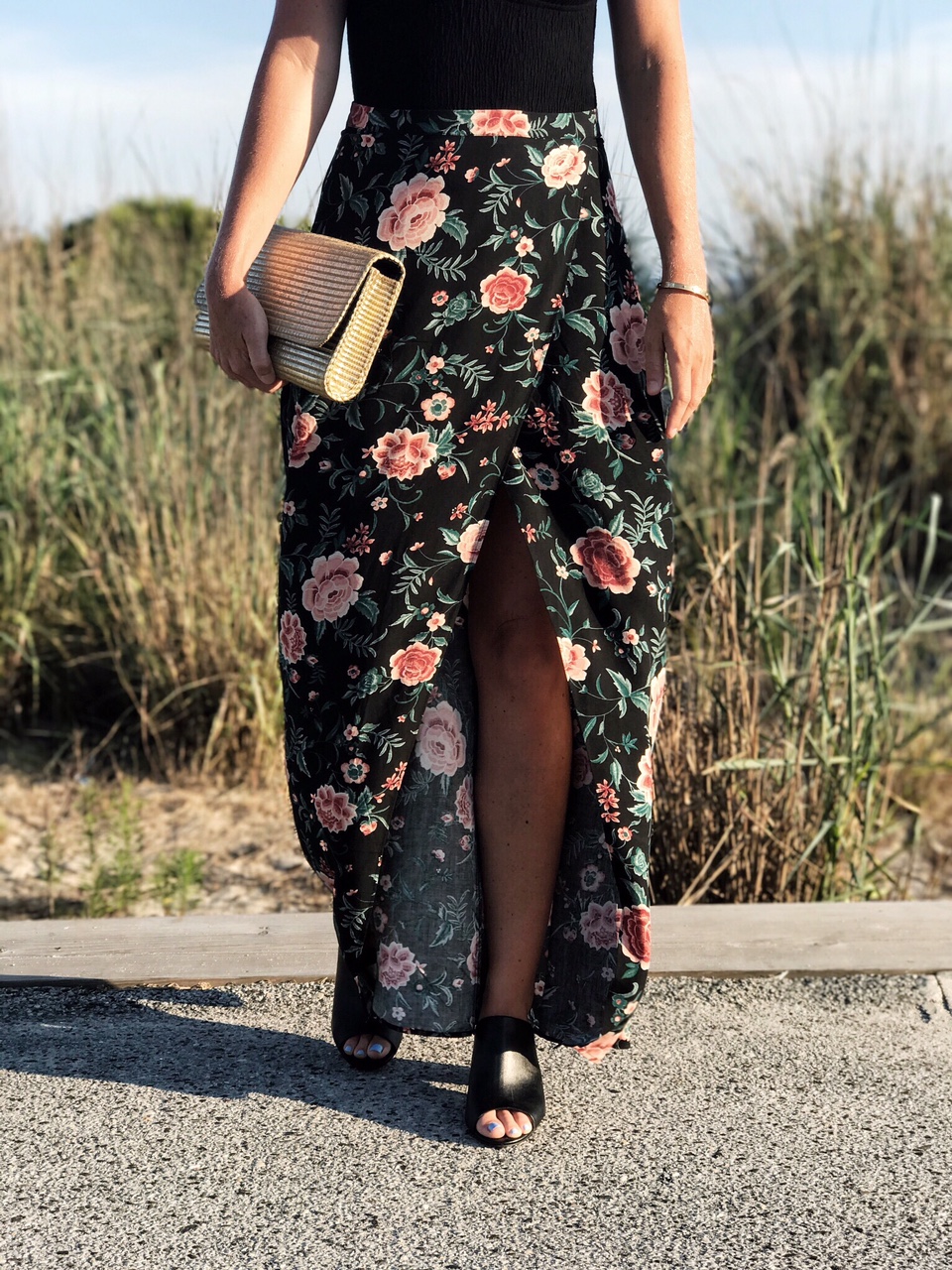 What else do you want to know about the Jersey Shore (Ocean City, Sea Isle, Margate, AC, Avalon, etc.? Let me know what you guys want to see in the comments below! 
xx


#NABTRAVELS: Day to Night Beach Look + Local Hot Spots in Strathmere