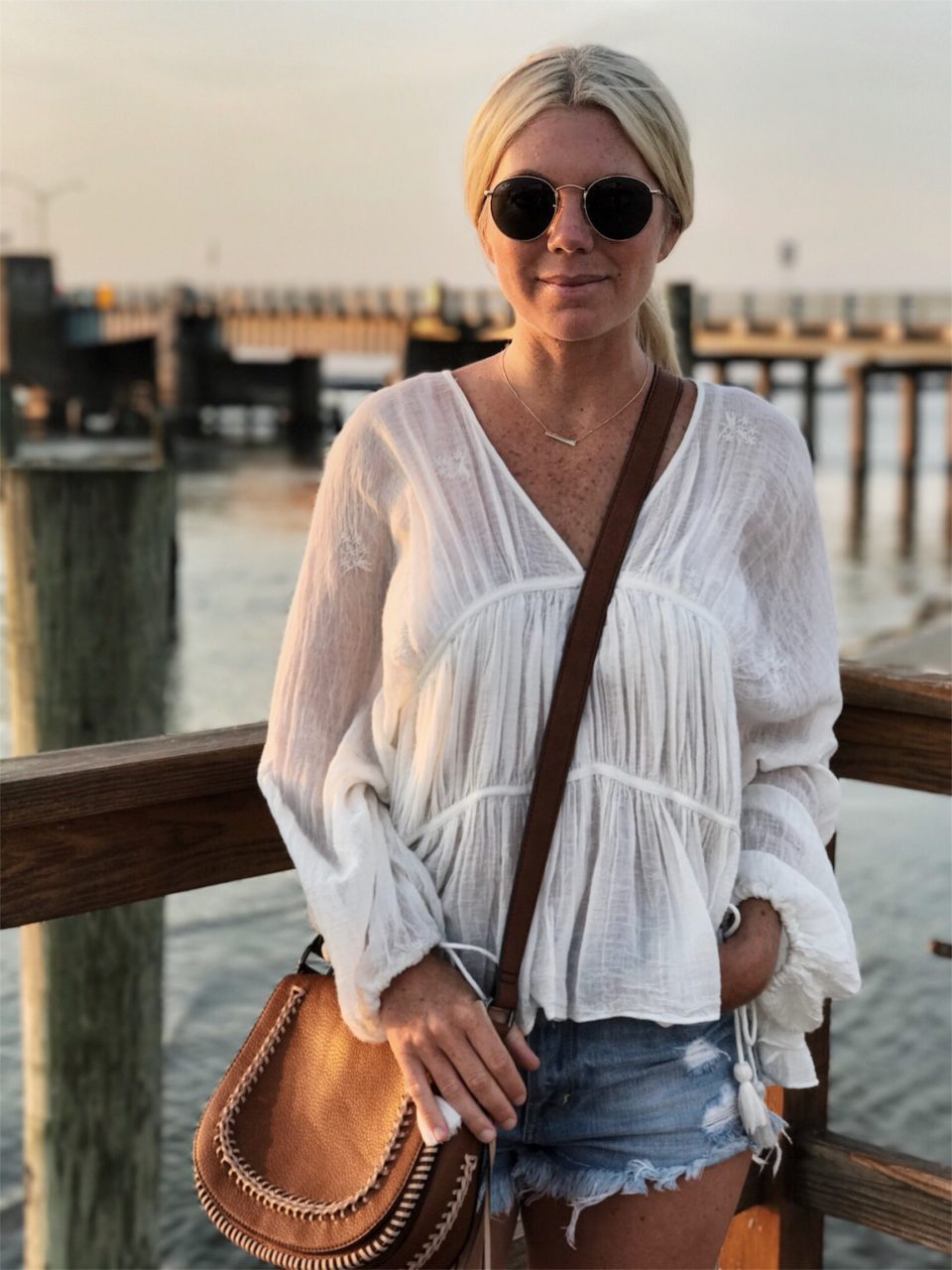 Last week I was on "vacation" (remember, bloggers don't get vacations) in OCNJ and took my first ever break from social media. During that break I was able to enjoy time with family… and Snapchat every single thing I did including my absolute favorite thing: messing with Aunt Gail. Isn't she a trip?!
Here's a little fun fact: Aunt Gail isn't actually my Aunt, she's my Godmother. And I lived with her in Ocean City for 3ish years after college, but I had been going "down the shore" every summer since I was a kid. Like, poor Aunt Gail just can't get rid of me.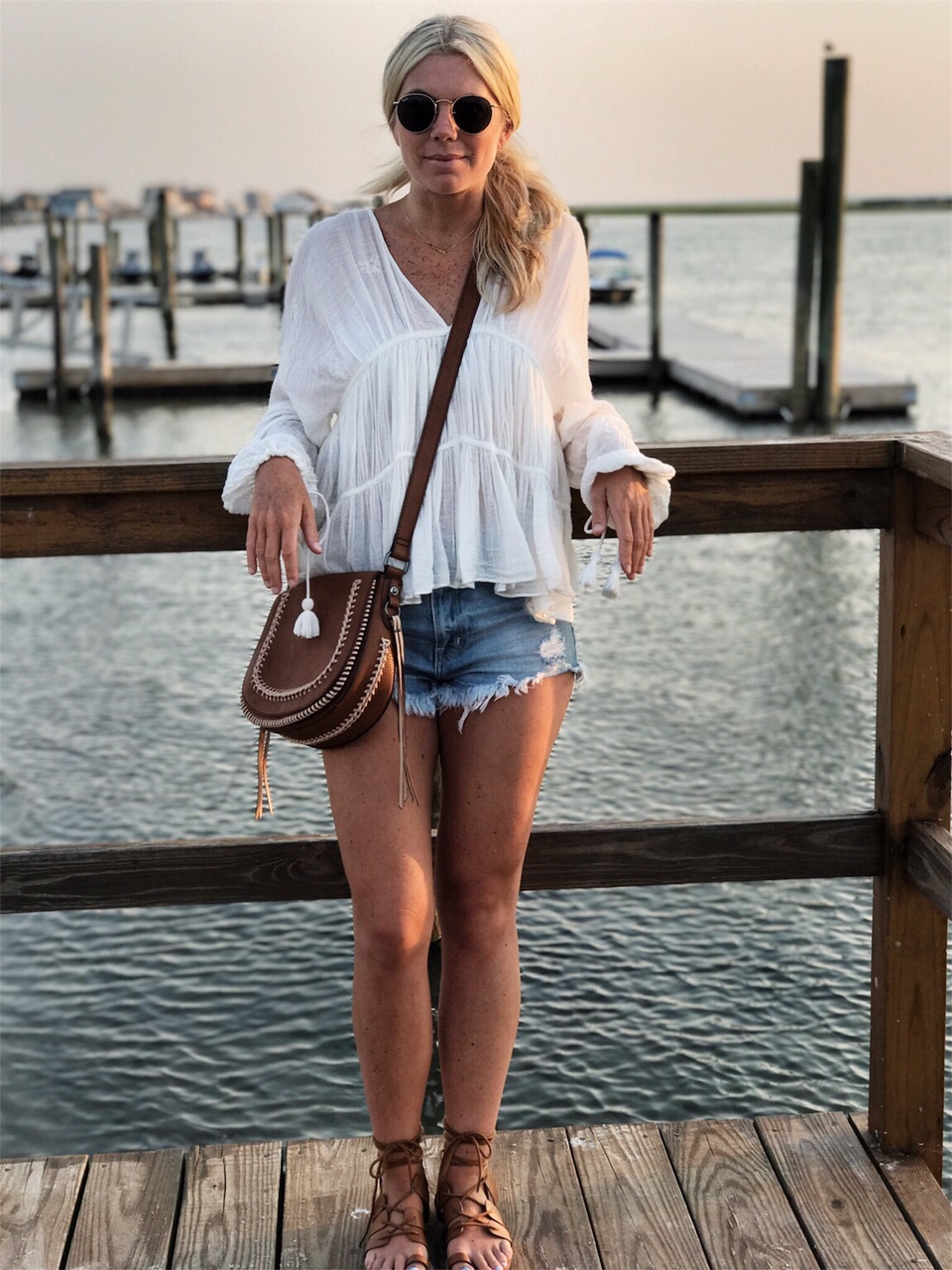 Anyway, my point is that I know Ocean City/South Jersey very well, like too well. And in the next few weeks I'm going to share my insider tidbits with you in case you're planning a trip. To kick off my #nabtravels extravaganza, we're going to start with a little day to night beach look and some local hot spots in Strathmere.
Why Strathmere? Well Strathmere is one of those places that is often forgotten about or unknown by tourists (aka shoobies) and it really deserves more attention because it's a great town for a laid back, low key #beachvibes scene.
Strathmere is a fun because 1. if you live at the south end of Ocean City you can bike there, 2. there are no beach taggers, and 3. it's not crowded.

Mildred's –
This place looks like someone's rancher, buuuuut it's not. Mildred's is cute, quaint, and a local favorite, (it's actually one of Aunt Gail's faves).
The atmosphere isn't super dressy, you can get away with a maxi dress with some sandals but make sure you bring a denim jacket or sweater because the AC is always blasting.
The location isn't outstanding, no waterfront views or city skyline, but you go for the food not the location.
I typically get the scallops which melt in your mouth and whatever the dessert special is. Most of the food is homemade and the fish is caught locally which is super cool. However, if you're gluten sensitive or intolerant, you'll be pretty limited on what you can get. But if you love pasta/Italian and seafood, this is the place for you.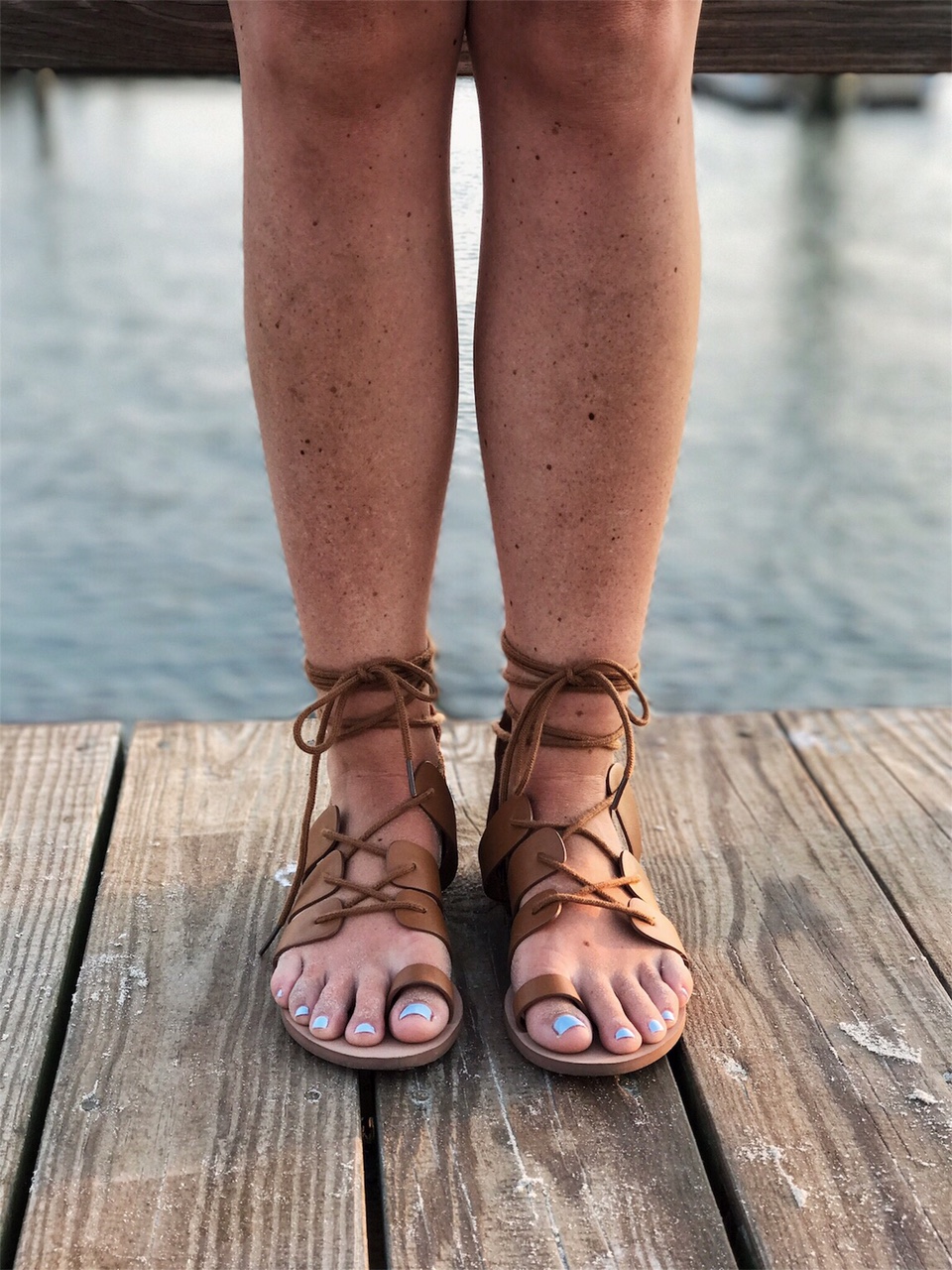 (Excuse my sandy toes, literally couldn't photoshop it off.)
The Deauville –
I'm not the biggest fan of The Deauville's food. However, the staff, location, and bar scene is pretty rad.
A few years ago, I was double charged for a meal and I called and spoke to the owner and she not only refunded the double charge but she reimbursed the whole meal and was an absolute doll! So yeah, love the staff.
And the location is ugh-mazing because it's right on the bay and you can boat/jet ski/paddle board to it from Ocean City at any time.  There's an open patio where you can eat/drink and watch the sunset plus a separate beach bar that usually has live music. That's where these pictures were taken actually.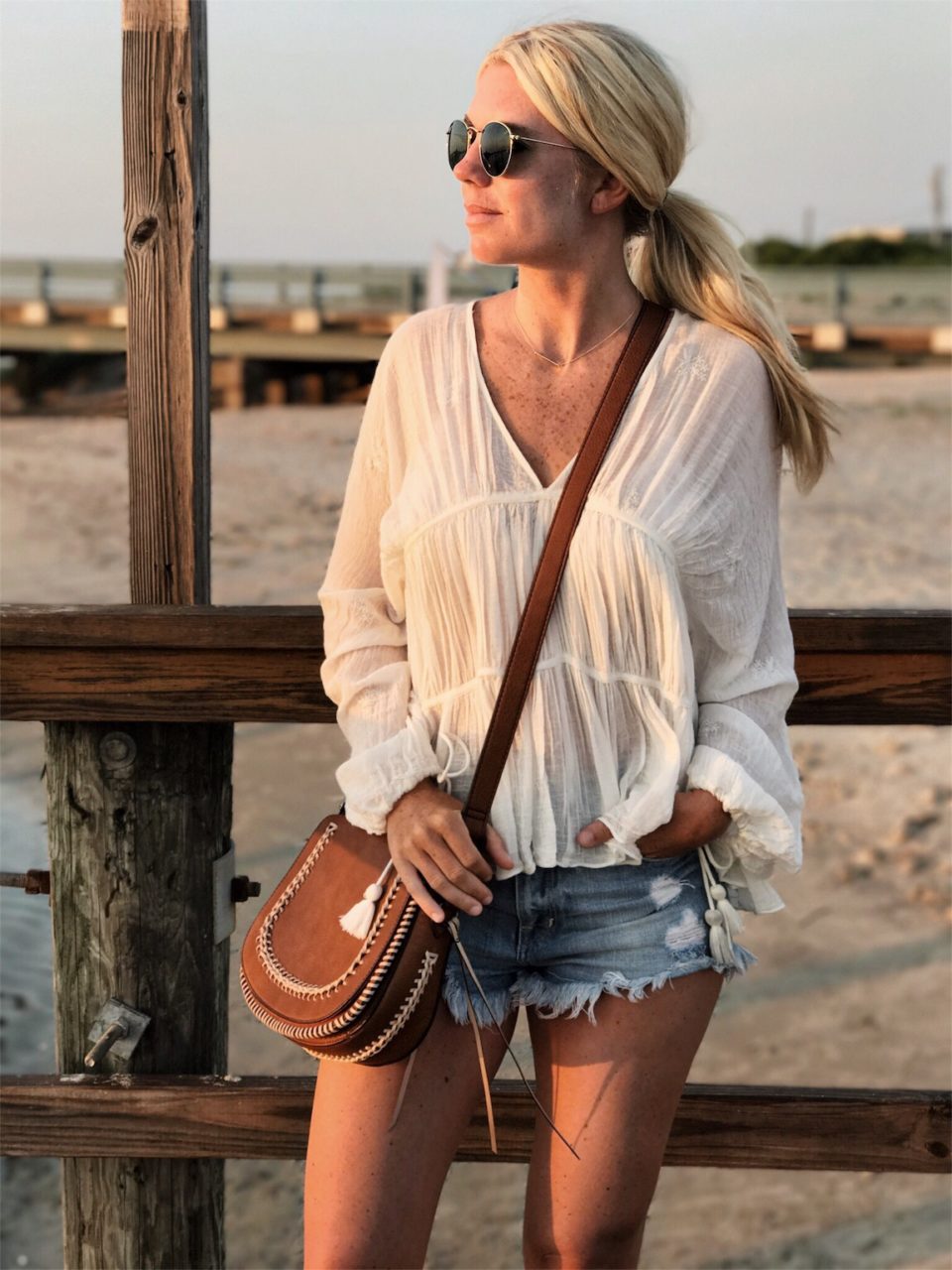 (P.s. These pics were taken during the "golden hour".)
La Fontana –
We actually went here twice because it was so good. I got the gnocchi gorgonzola and omg.com I would get it again and again and again – so good! However, if you will run into the same issue here as at Mildred's if you're gluten sensitive because La Fontana is mainly Italian food, if the name didn't give it away.
The staff is extremely friendly and they all have accidents, which makes you feel like you're in another country. Some are Italian, some are Ukrainian, some are Serbian… it's very cool. Our one waiter spoke 5 different languages!
The atmosphere is definitely the fanciest among the three. The first time I went, I wore heels, ripped jeans, and an off the shoulder top.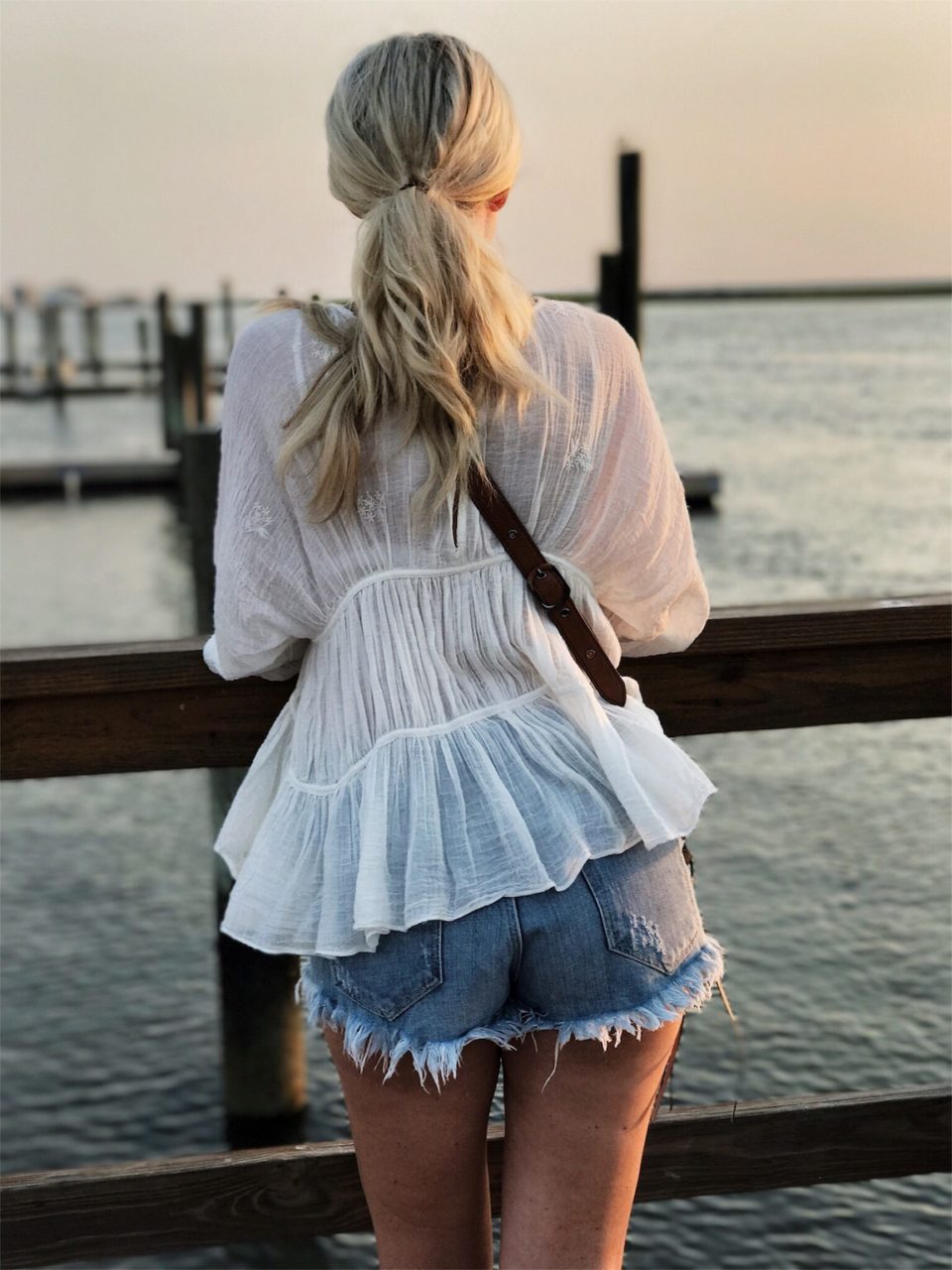 What are your favorite local spots in your town? Tell me in the comments below! 
xx