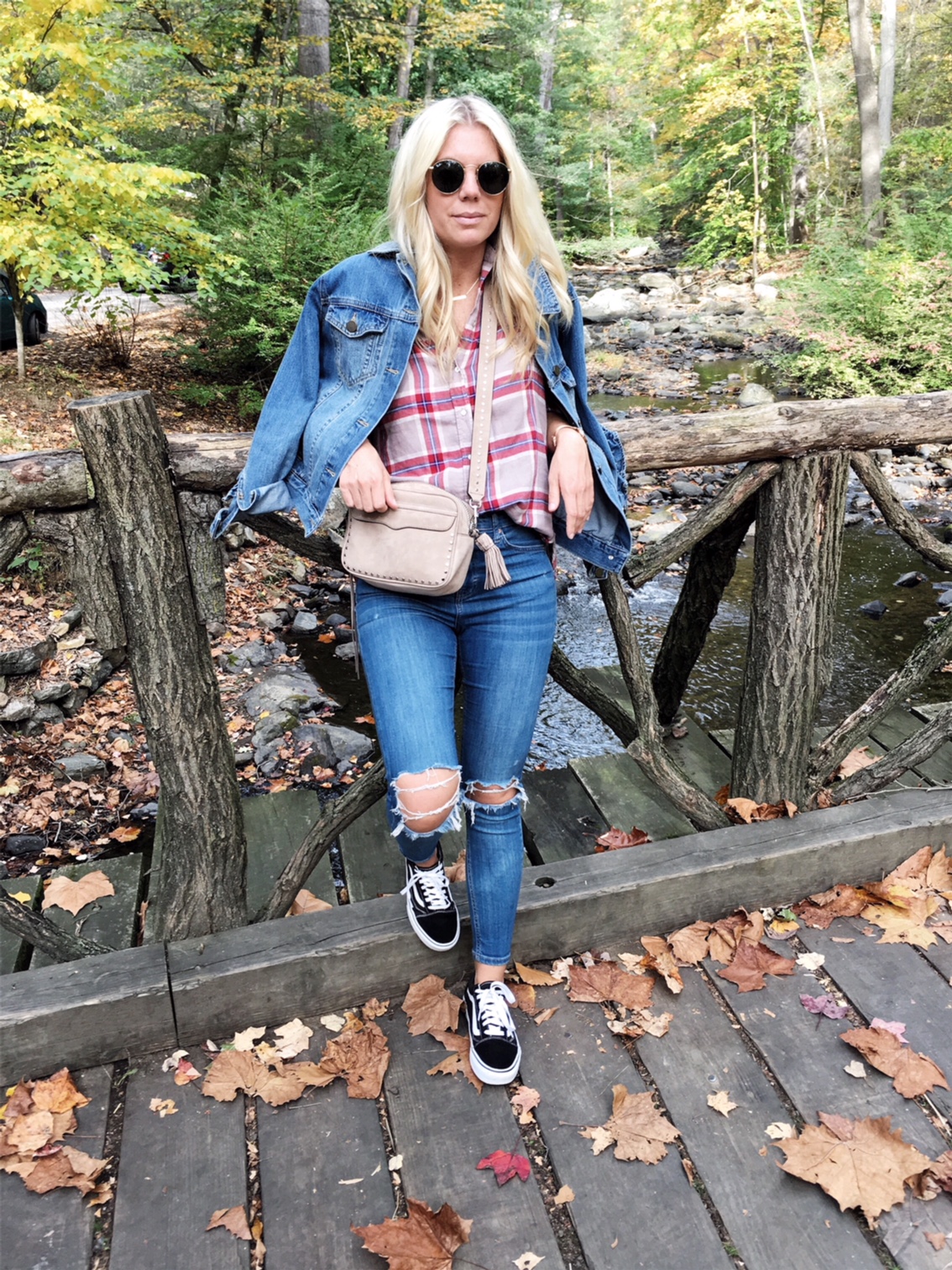 Top: H&M size 6 (similar) | Jacket: Who What Wear size S (similar) | Jeans: Topshop size 28 (similar) | Shoes: Vans size 7 | Bag: Rebecca Minkoff (on sale now!)
Let me start by saying I love all holidays and try to "do the most" every weekend leading up to the actual day. From Halloween to Christmas I am researching the most festive things to do and see all while watching every single movie related to the holiday. Please tell me I'm not alone…
So since we moved to NYC, Patricio and I have been trying to make an effort to actually do things (we rarely go out). Last year we took a spontaneous trip to Sleepy Hollow, which ended up in us literally running through the cemetery, waiting 2 hours for dinner, and then leaving right after due to poor planning. We didn't see any attractions other than the cemetery which like I said, we had to run through because by the time we got there it was about to close (they close at 4:30pm FYI).
This year I wanted to take full advantage so I bought tickets to The House of Curiosities and the Haunted Hayride in September. Yes, tickets sell out extremely early for any event at Sleepy Hollow so the earlier you can get them the better.
sleep hollow cemetery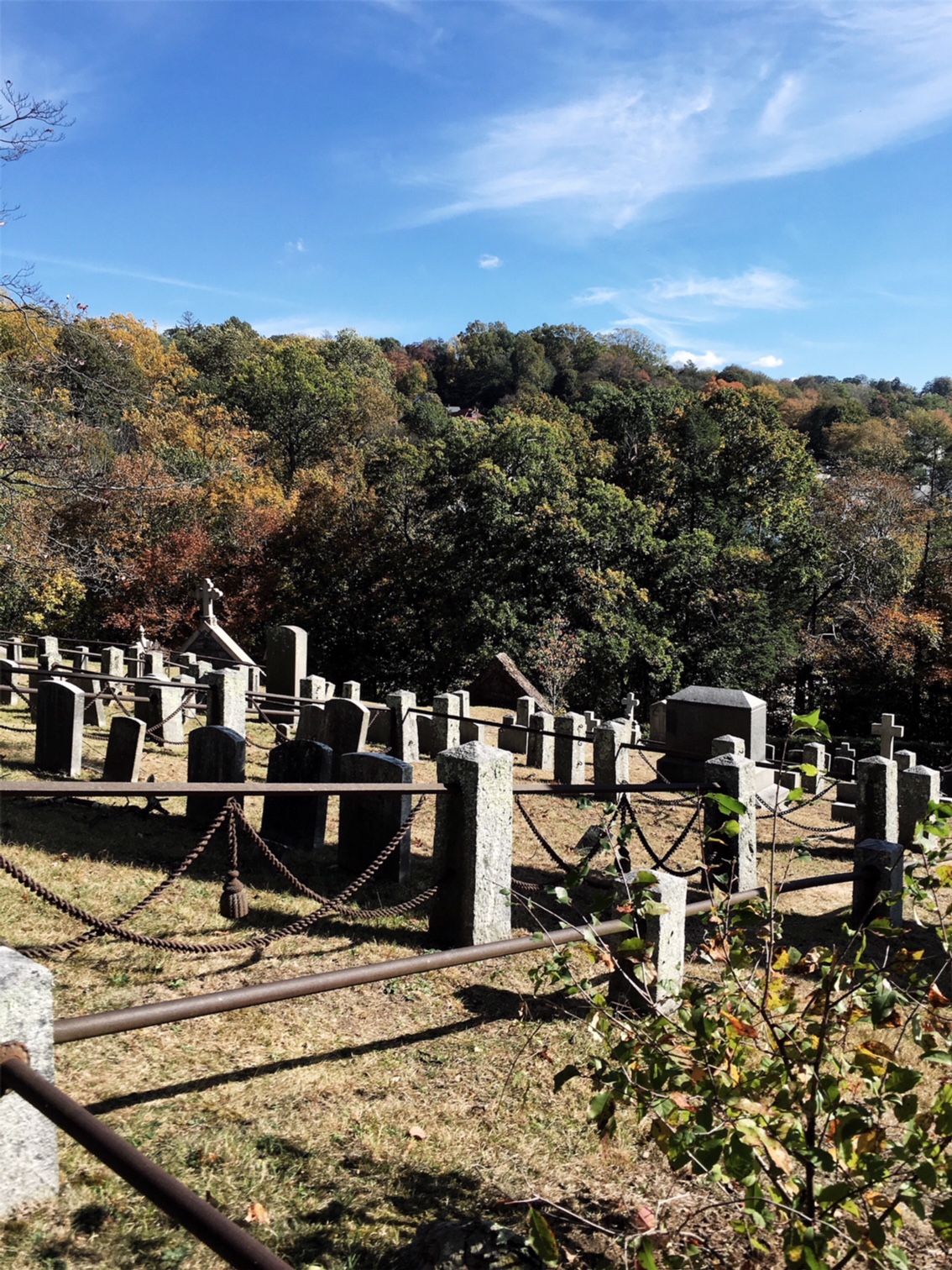 I'd never thought I'd say this but the Sleepy Hollow cemetery is actually quite picturesque for bloggers. There are all kinds of paths with fall foliage everywhere you turn. There's even a cute little bridge you can stop on to take pictures (see above). And it's such a tourist attraction that it's completely normal to take pictures, which is an odd concept in itself.
To be honest, though, I've never been more excited to visit a cemetery because of the history. The history of that cemetery is insane.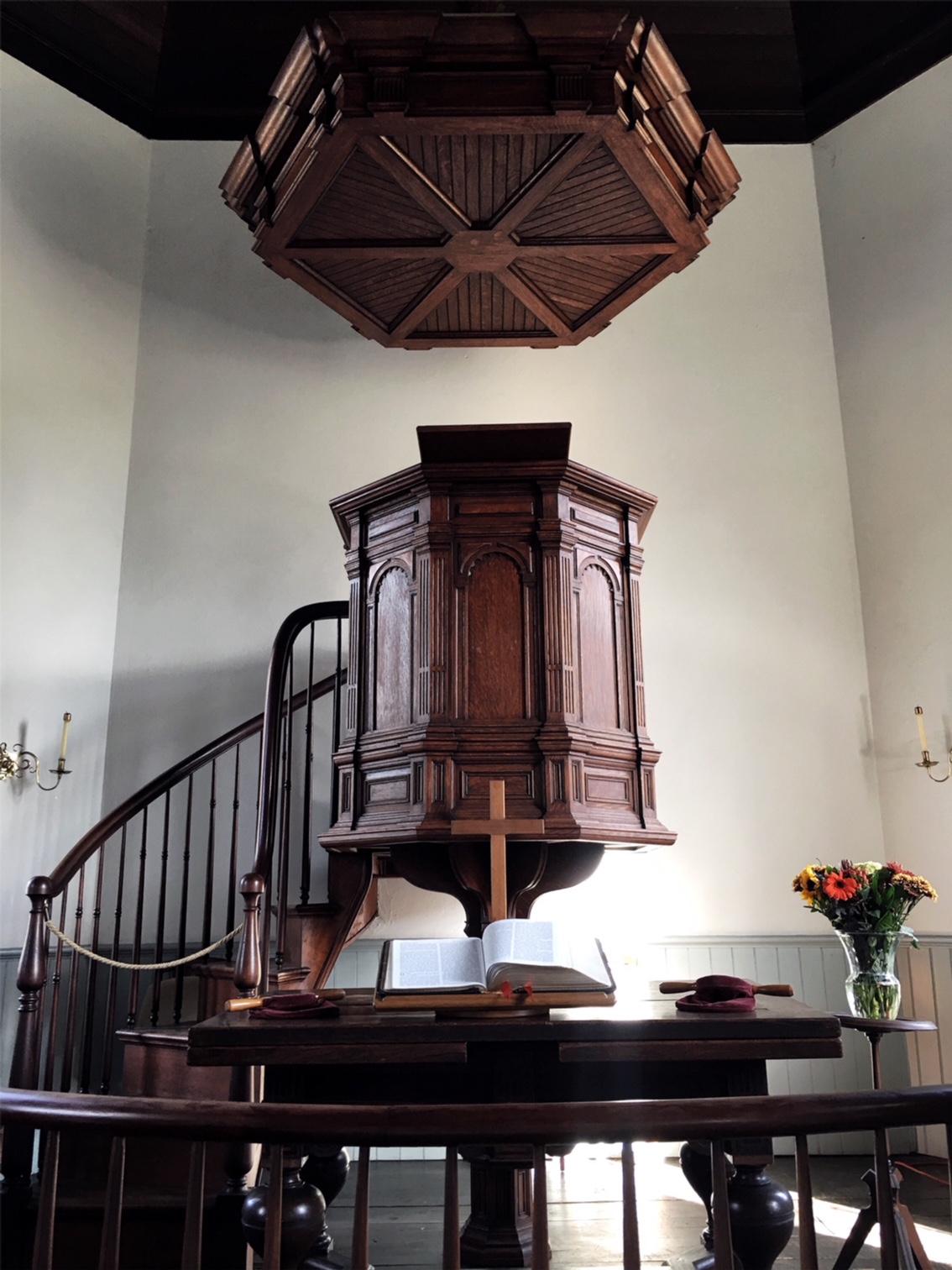 The Old Dutch Church was completed in 1699. 1699 people! Apparently, it's the second oldest church in NY and gave me all the Hocus Pocus vibes (see above and below).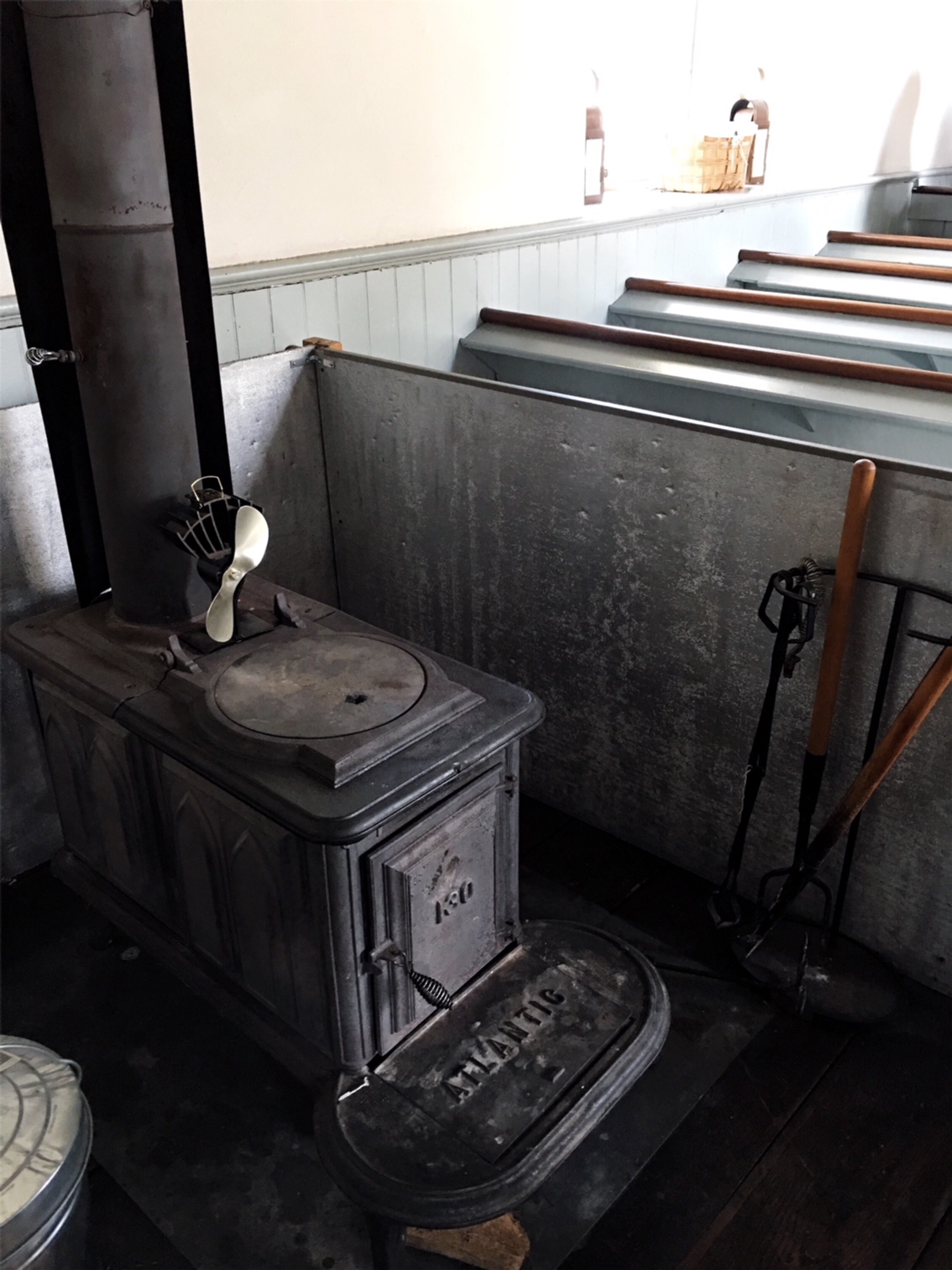 If you watched my Instastory that day, you'll know my main goal was to find Washington Irving's grave since we missed it last time, which I don't know how because there is a huge gated off area dedicated to his entire family. Anyway, Washington Irving created the story of Sleepy Hollow and a number of other creepy tales. Basically, he's like Mr. Halloween. And after doing some research I found out he died of a heart attack at 76 just after he finished the last part of his biography.
There were so many other cool aspects of the cemetery but for me, the fascinating part was the mausoleum mansion William Rockefeller was in. Omg.com. This thing was bigger than my apartment, the pictures really don't do it justice. The intricacy that went into something built in 1920 for someone deceased is unmatched.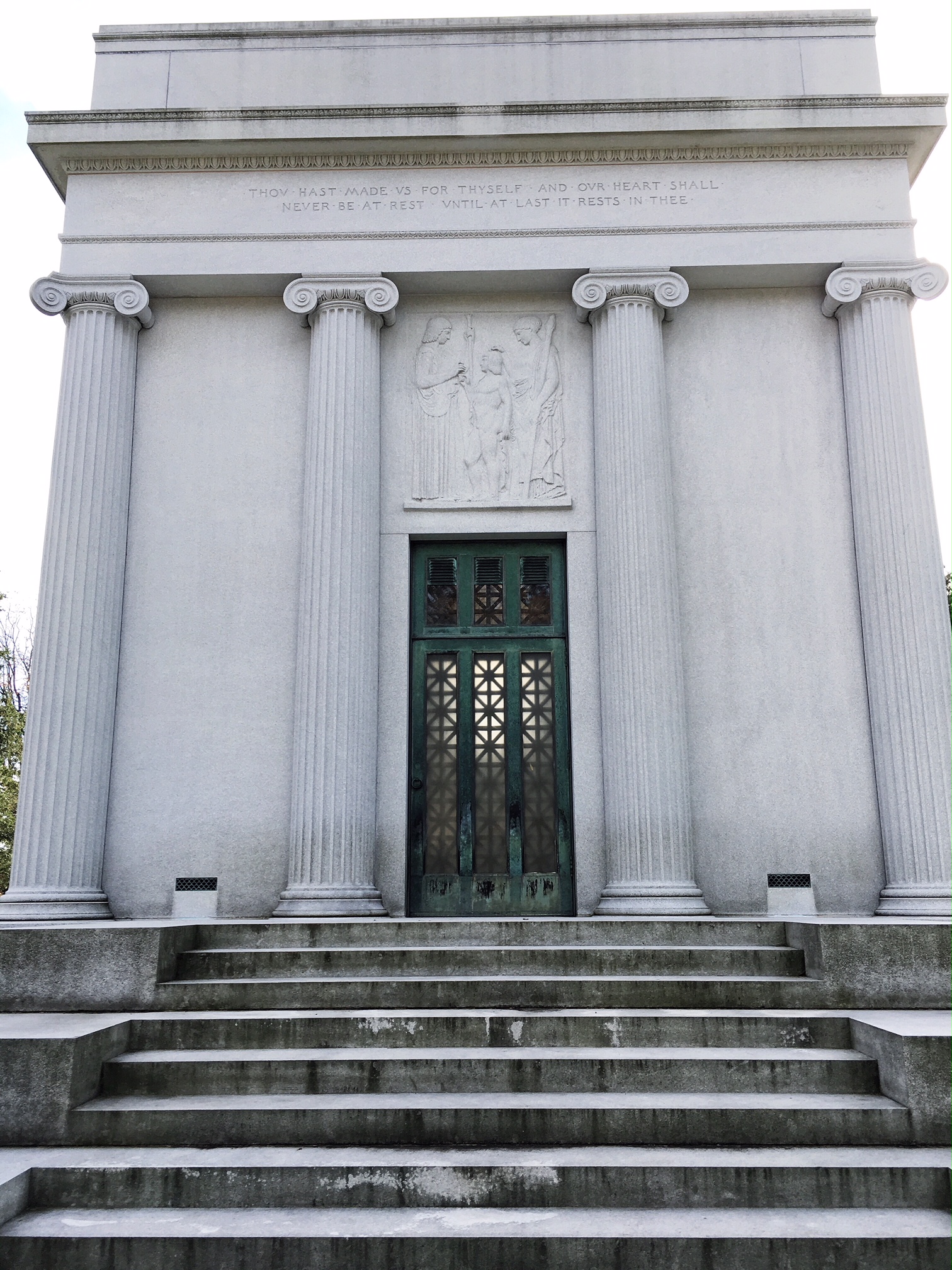 So quick background on the Rockefeller family: brothers, John and William, founded the Standard Oil Company and got into a bunch of other financial endeavors over the years which their family is still reaping the benefits and living off the trusts. At the time the Rockefeller's turned out to be worth what would be $360 billion today, BILLION! That's like 4x what Bill Gates is worth.
If you've never heard of the Rockefellers there are a ton of things dedicated to them. They practically owned NYC at one point, ok I'm exaggerating but ever heard of Rockefeller Center? Yep, that was them.
rivermarket bar & kitchen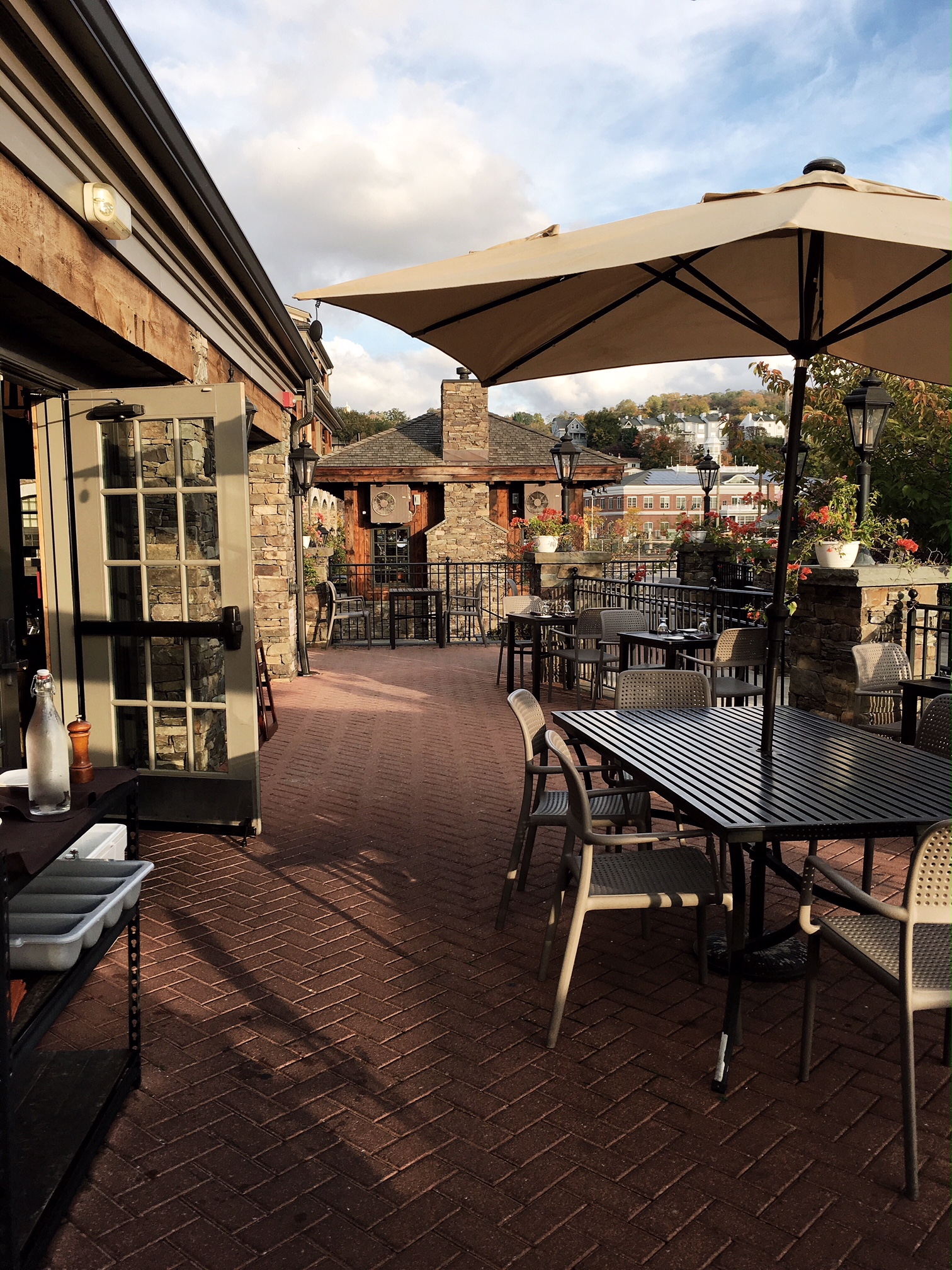 We were lucky enough to get a reservation at the last minute at the Rivermarket Bar and Kitchen. It was a beautiful restaurant with delicious food. All of the guests looked like they just walked out of a J. Crew magazine so I felt a little out of place with my ripped jeans and Vans but you live and you learn.
Patricio got a classic Margherita pizza and I got the beet-veggie burger, both of which were amazing.
Luckily the weather was still nice enough to sit outside so we took advantage and plopped ourselves right by the Tappan Zee Bridge (what a cool name right?).
jay ghoul's house of curiosities
The House of Curiosities is a murder mystery performance in the historic Lyndhurst Mansion that takes place at night. It was a really cute show but I definitely would have liked to tour the house during the day. It's a great activity if you have kids, which Pat and I do not but let's be honest Pat's basically like a 12-year-old anyway so it worked out.
The mansion was completely decked out head to toe in Halloween decorations. I almost felt like it was a happier version of the Addams Family's house – very gothic. Unfortunately, we couldn't take any pictures so that was a bummer.
haunted house
I was most excited/nervous for the haunted hayride. I mean, it's Sleepy Hollow, it has to be extra scary. To my pleasant surprise, it wasn't too bad, which was great for me because I'm such a baby when it comes to stuff like that. A tumbleweed can roll by and I jump.
Granted we were on the hayride with a huge group of drunk people so that was definitely entertaining and it was hard to get scared because of how ridiculous they were acting. Pat called our hayride the party bus and he wasn't far off. It was actually really funny. I think if we were with sober people, it would have been a lot scarier. But despite all that I still got scared, the chainsaws always get me, I mean, come on, they're chainsaws. I don't want to give too much away but I would do it again.
One thing to keep in mind is to get there early! The line is insane, we waited for a solid 45-60 minutes before we even got on.
what i want to do
Now that Sleepy Hollow is kind of tradition, next year I want to do the pumpkin blaze. Apparently, it's this huge ordeal where they light carved pumpkins on fire and it's really cool to see.
I also want to tour the Lyndhurst Mansion during the daytime, I may even want to go before Halloween so I can get the full historical feel without the Halloween decorations.
And I also want to tour one of the many Rockefeller's houses: Kykuit Mansion.
If you're in the NYC area around Halloween or if you're a history buff you definitely want to check this place out. The town is quiet and quaint with charm in every corner. That sounds so corny but it's true! I love me some Sleepy Hollow.
Have you ever been to Sleepy Hollow at Halloween? Or any other time? Tell me in the comments below!
xx
shop the look