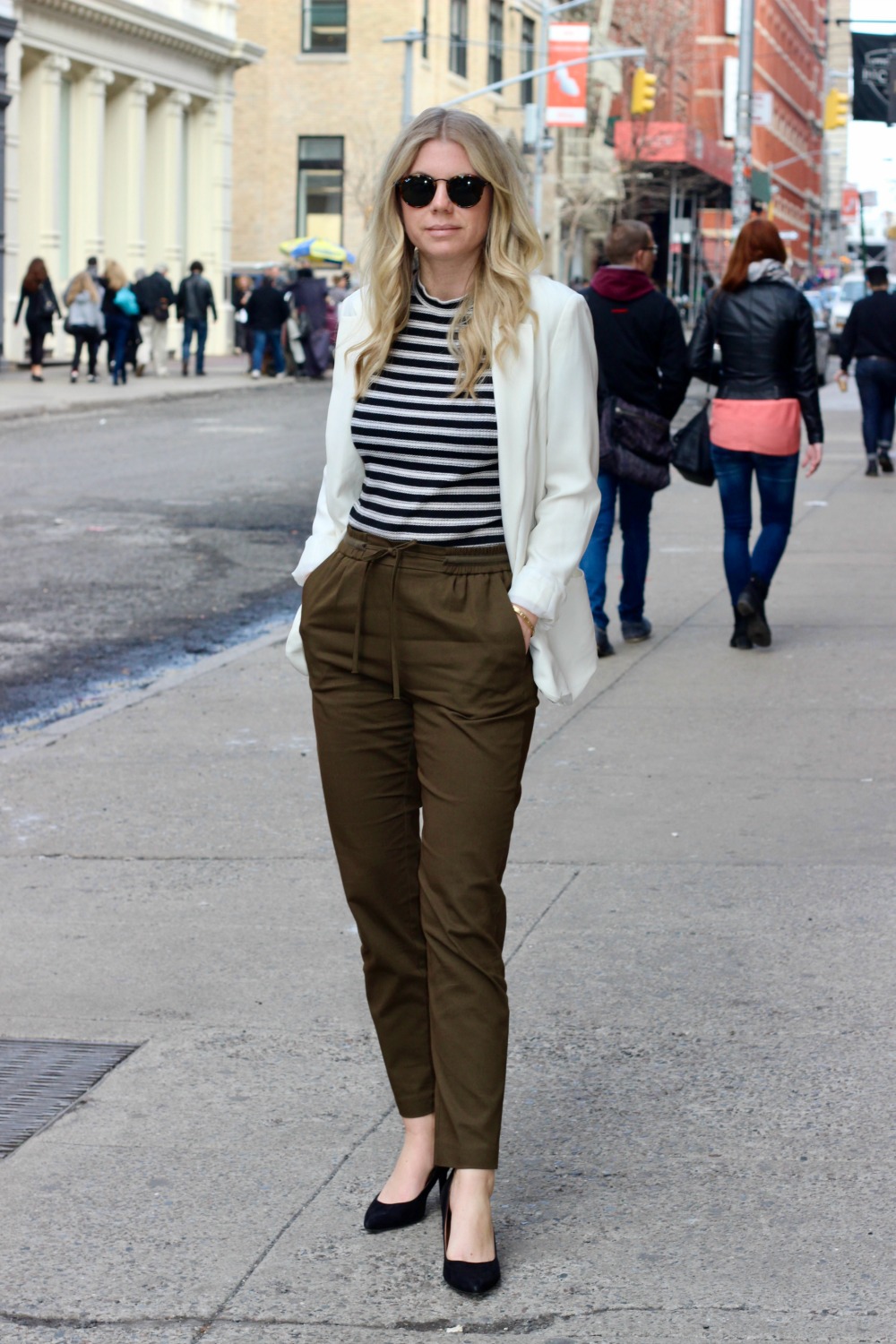 It has taken me years, and I mean years, to find the perfect blazer. Blazers are one of those things that you can't buy cheap without them looking cheap. And while I wouldn't consider $40 "cheap", it's definitely a bargain for a blazer. In fact, some of my favorite blazers are from Topshop which can run from $70-$170. So, if you want to invest a little more, Topshop is the way to go (check out this blazer).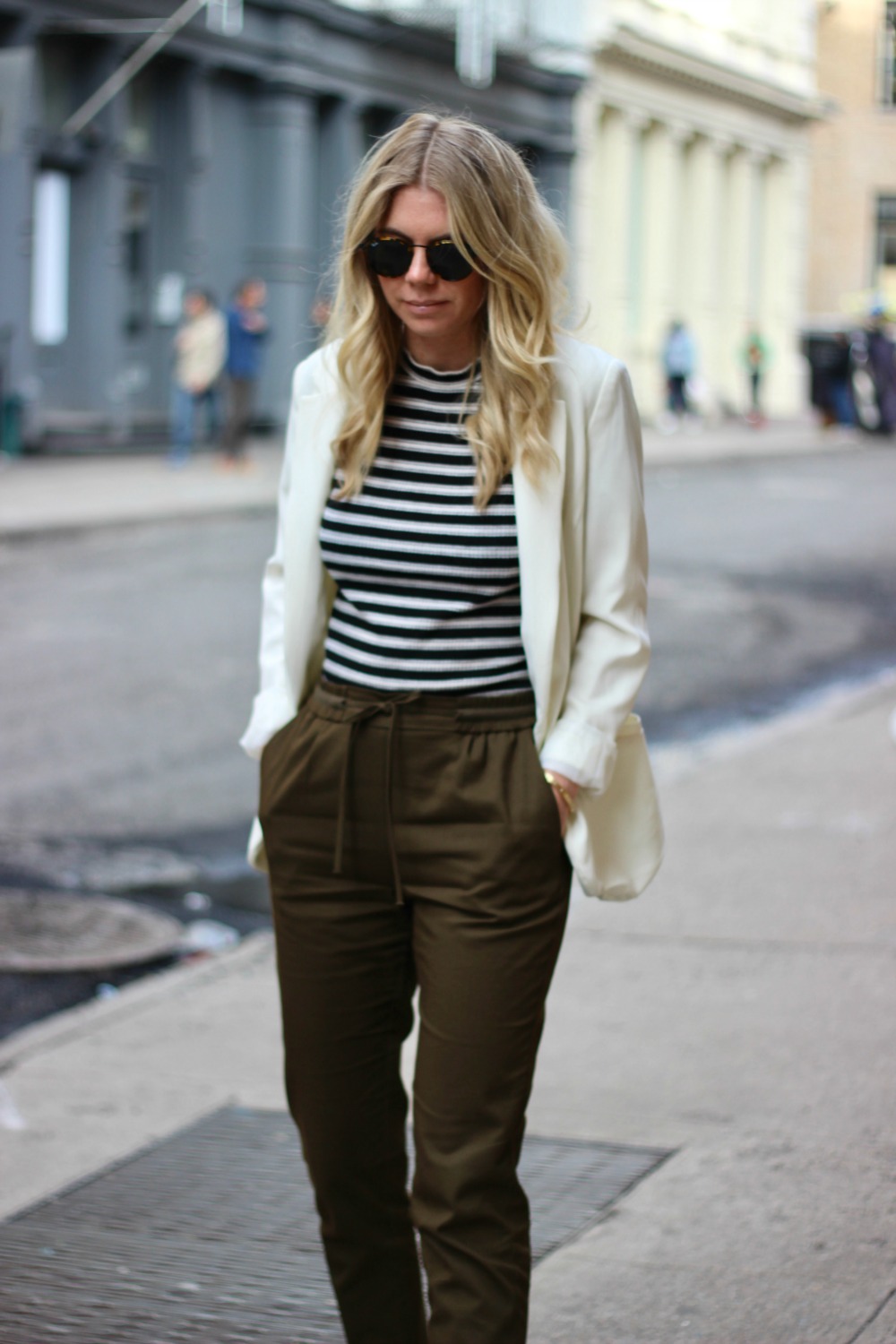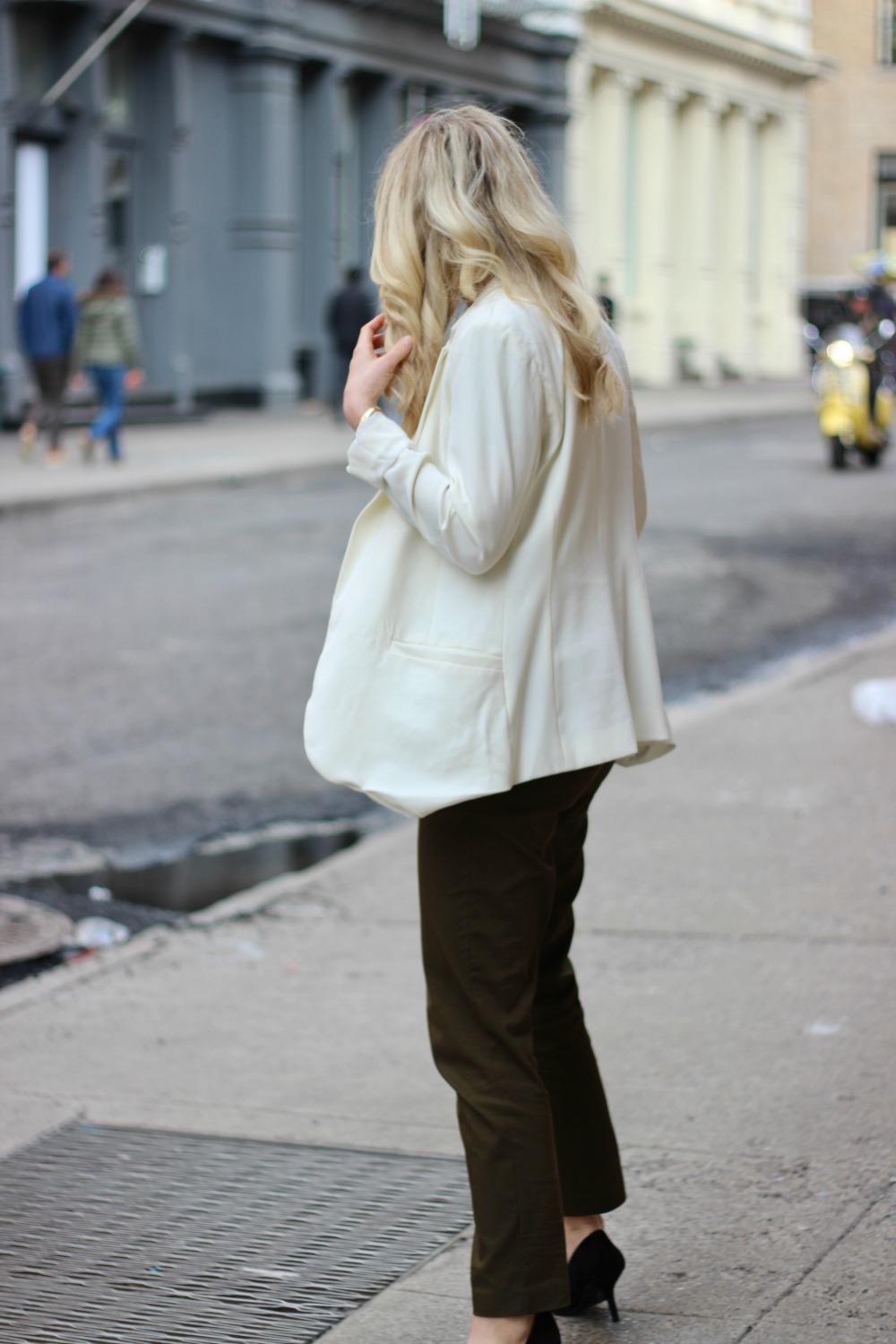 For spring you want a blazer that's a light color and light fabric obviously, which is why I went for a cream color with a polyester lining. As you all know by now I'm definitely a black and white kinda gal but if you have to have color try a pink or peach blazer for spring. Also, if you do opt for a color, you might want to buy pants to match for a chic spring suit, (Zara has the best suit sets).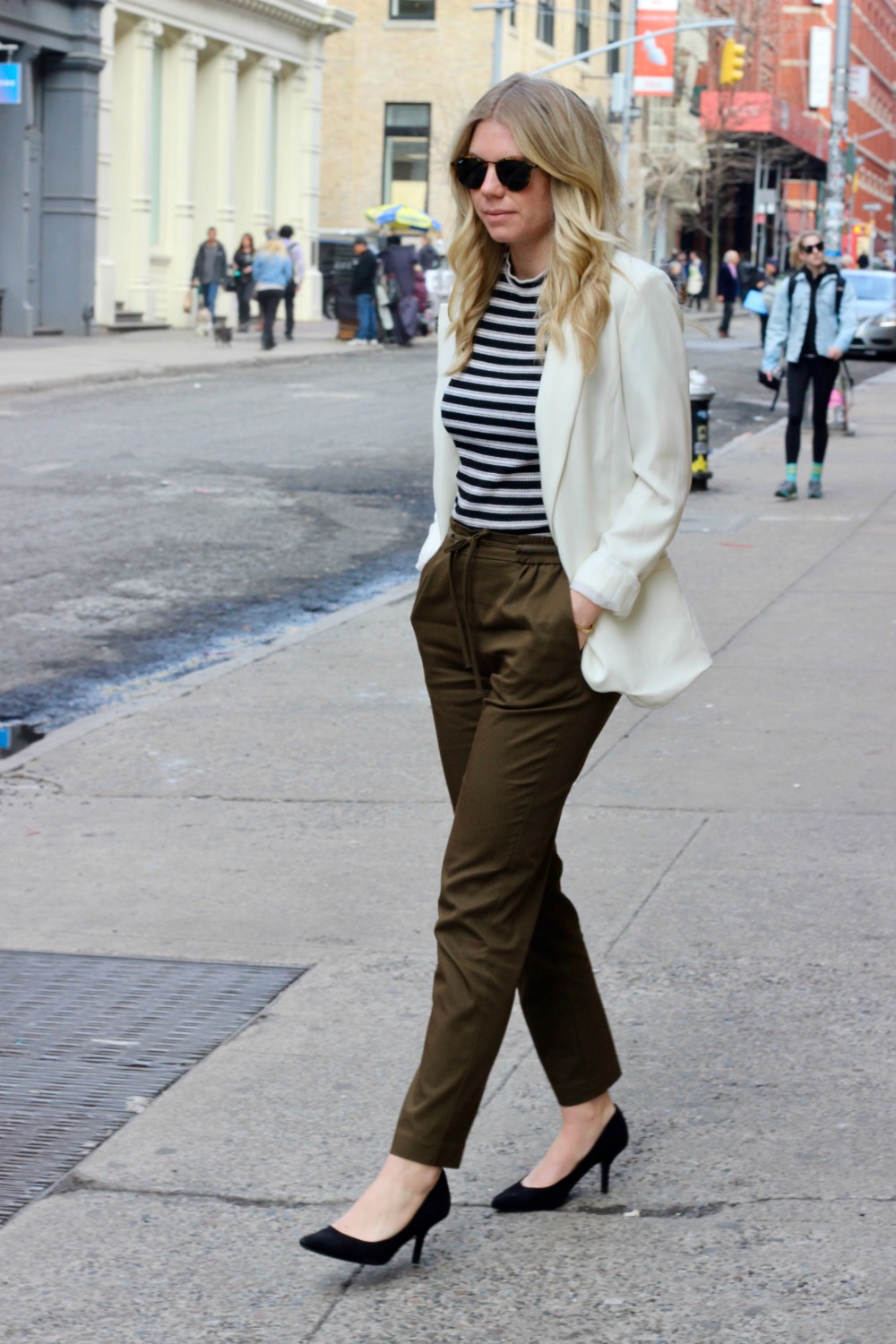 Aside from this blazer being super affordable (see below for more blazers under $40), you can literally wear it with anything. I've paired it with jeans and a vintage band T, a turtleneck and culottes, etc. You can dress them up or down.
You will definitely get your money's worth out of a blazer, which is why I don't think there's anything wrong with investing a little more. They literally never go out of style. I mean they've been "in" for at least 10 years now. PLUS they're especially great if you work in an office during the warmer months, because you know every office puts the AC on full blast so you end up freezing all day if you don't have a… blazer to put on.
I sound like such a salesperson, it's a shame this post isn't sponsored, I just believe in blazers that much!
Where do you get your blazers from? Tell me in the comments below, I'm always looking for new places to shop. 
xx


What to Wear for Unpredictable Spring Weather
I Wore a Cadet Hat & You Can Too!