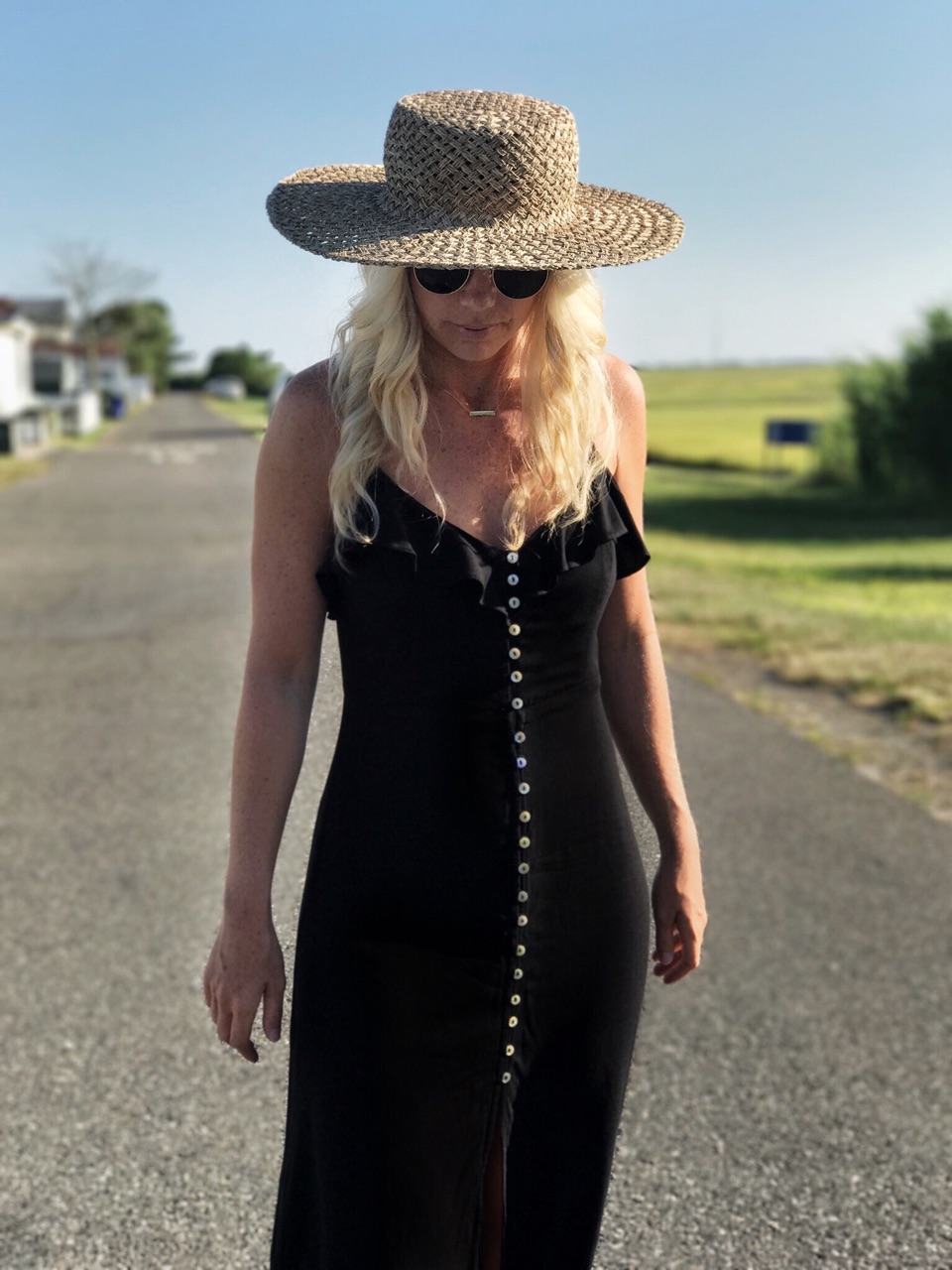 So I recently took a break from social media over the 4th of July. It wasn't intentional, it just sort of happened. I was rushing around to head to South Jersey and then before you know it I'm on the beach with no content planned. I forgot my charger and Patricio needed his charger at night so I had to charge my phone during the day which meant no Snapchat or Instagram.
Then when I did get my phone I was rushing again so I didn't document anything. After the 4th I was able to somewhat get back on track but I still didn't feel like myself. To be honest, I don't quite feel myself right now.
Part of it is because I'm PMSing. The other part is because being a blogger is hard. There is so much competition, the industry moves so fast, and having a day job doesn't make it any easier. And my OCD is the icing on the cake.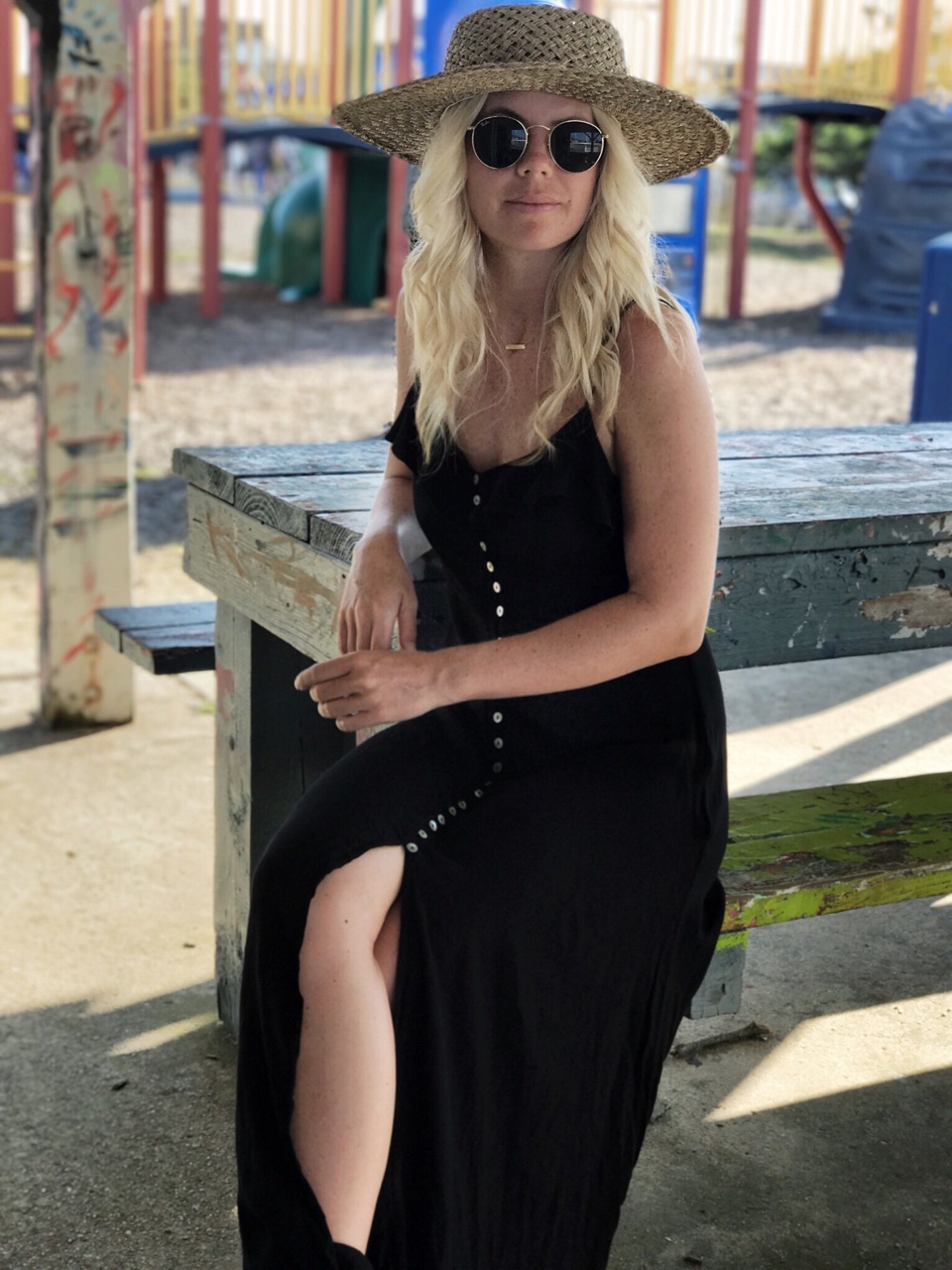 taking a break from social media part 1
I'm really not complaining because I absolutely love to blog. It's my passion through and through. But do I wish things were easier sometimes? Hell yeah. Do I wish I had more time and more money to put into my blog? Absolutely. But am I willing to make the necessary sacrifices to get to where I want to go? Most of the time…
The 4th of the July was one of those rare times I wasn't. I wasn't willing to give up time with my family to take blog pictures. I'm usually ahead of the game but this time I just wasn't and that's that. And now I'm on "vacation" again this week so things will continue to be slow but I'm going to do the best I can.
I put "vacation" in quotes because in blogging you don't get a vacation. You can't just check out and forget about everything you have to do. At least, that's not how it works for me.
When I did do that, when I "forgot" about my blogger duties, my blogger community forgot about me. I lost like 50-100 followers… proof that consistency is key!
So after that little mishap I knew that I owed it to you guys to explain why I've been MIA.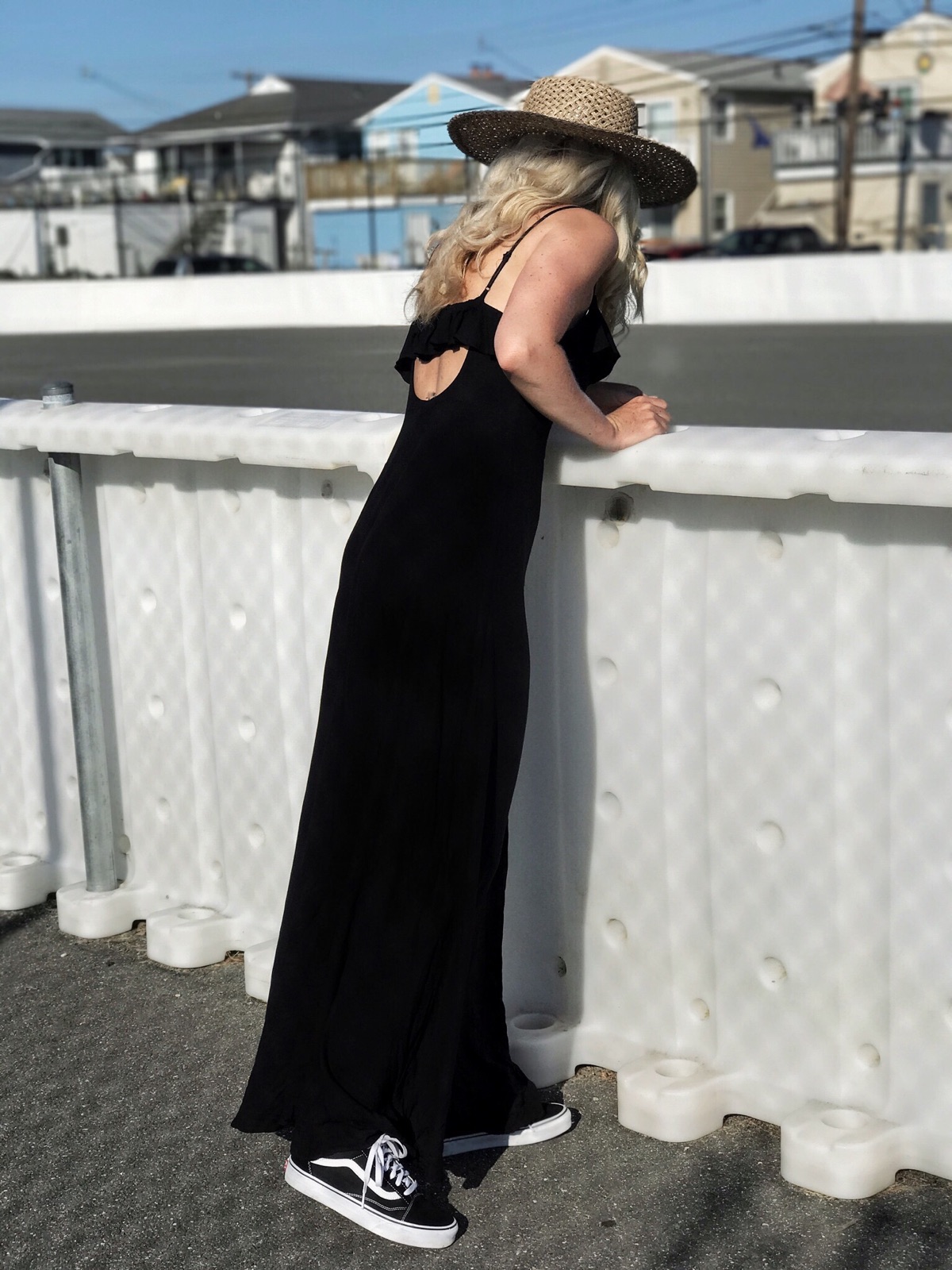 taking a break from social media part 2
As I mentioned earlier, blogging is hard and I'm OCD. And those two things combined can be a disaster.
My goal for this "vacation" was to really crank out content, get my shit together, and do the things I always want to do after my day job but never get around to, like create more #BlogWithBritt episodes, take high quality pictures, and finish secret projects I have coming for you guys.
Well, I'm 3 days in and so far I've done one outfit shoot of something I'm not even that thrilled with, the pictures you're seeing now and that's about it.
Without hiring a professional photographer, it is extremely difficult to bring your vision to life. Like I mentioned in this video, my boyfriend, Pat is NOT an Instagram husband, like at all. And I'm not going to find someone who's going to bring me A-list quality photos for free, it just doesn't work like that.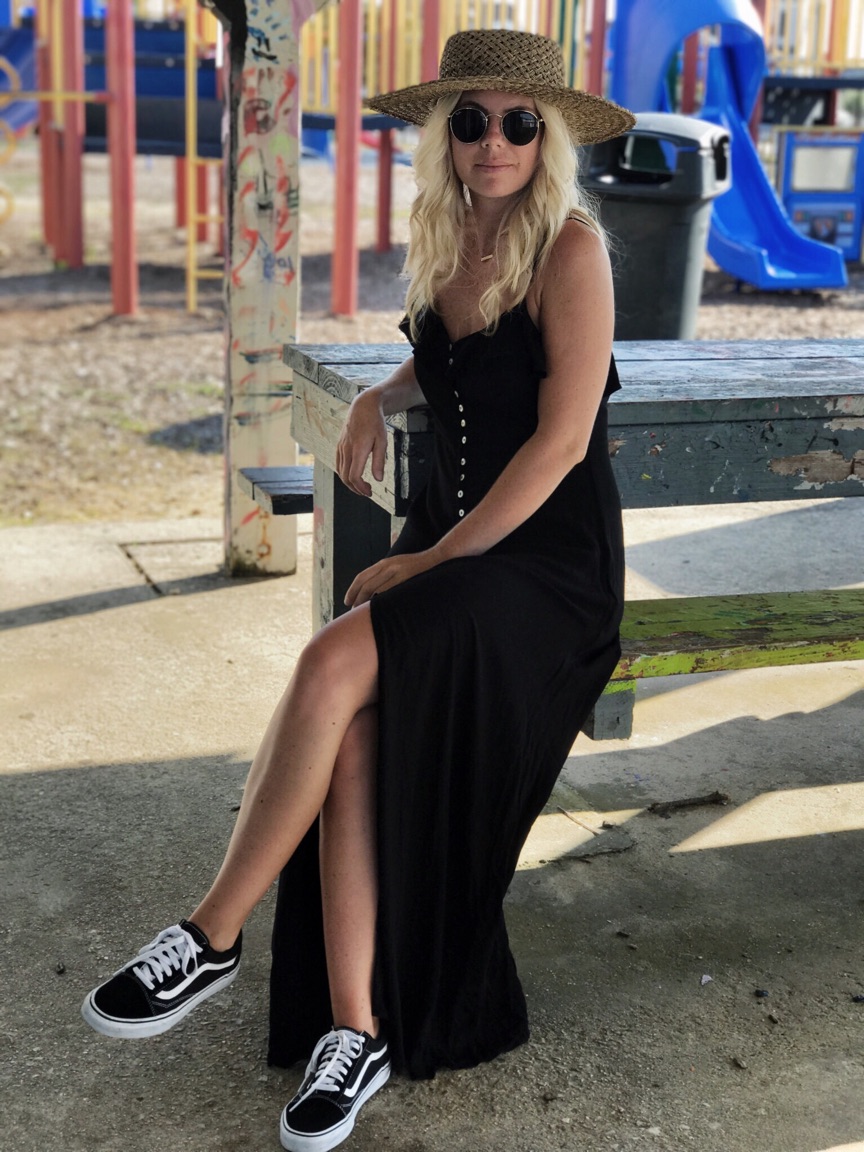 The reality is, the people who are willing to take your pictures for free are either going to be amateur or a friend doing a favor. I don't want a favor. I want someone who believes in my brand as much as I do and sometimes you just have to chalk it up and pay for it.
My blog pictures have never been at the forefront of my blog and they should be. Pictures are everything. I say it all the time, but I'm not a practitioner of it and that's something that's been bothering me for a long time and I recently reached my breaking point.
The truth is, my Instagram is mainly a compilation of all the outfits I wear to work which is why there is a lot of Plain Jane, office-friendly repeats. And while that is a reflection of my real life and what I actually wear, my style goes beyond that. My style is more fun, laid back, and sexy outside of the office and I'm going to make it a point of sharing that more.
Not to mention there was absolutely no method to why and where I took my pictures which was another problem. You can't establish an aesthetic and a brand without putting thought into where your shooting locations are going to be.
For example if you're trying to be a minimal streetstyle blogger but only take pictures in your garden in your backyard, that's not going to work. If you take all your pictures in a city with neutral colored buildings in the background, that works. Make sense?
So amidst my aha moment/social media break I did what any logical blogger would do: I stalked other bloggers on Instagram for comparison… I mean inspiration, which was both productive and counterproductive as you can imagine.
Then two things happened: 1. I wanted to delete my entire Instagram and start over again and 2. I spent way too much time playing around with editing and I finally settled on an aesthetic that works for me right now. (Comment below if you want to see a tutorial of my new editing style.)
So with that being said, I've been holding off on posting anything really until I have about a week's worth of fluid and coherent content.
Here's more OCD craziness for ya: I even changed the colors I've been using for my IG stories and Snapchat from pink to black and white. I was using pink a lot to highlight certain things, which makes no sense because I hate pink and there's absolutely no pink on my blog or in my brand at all. (Go HERE, HERE, and HERE for more on branding.)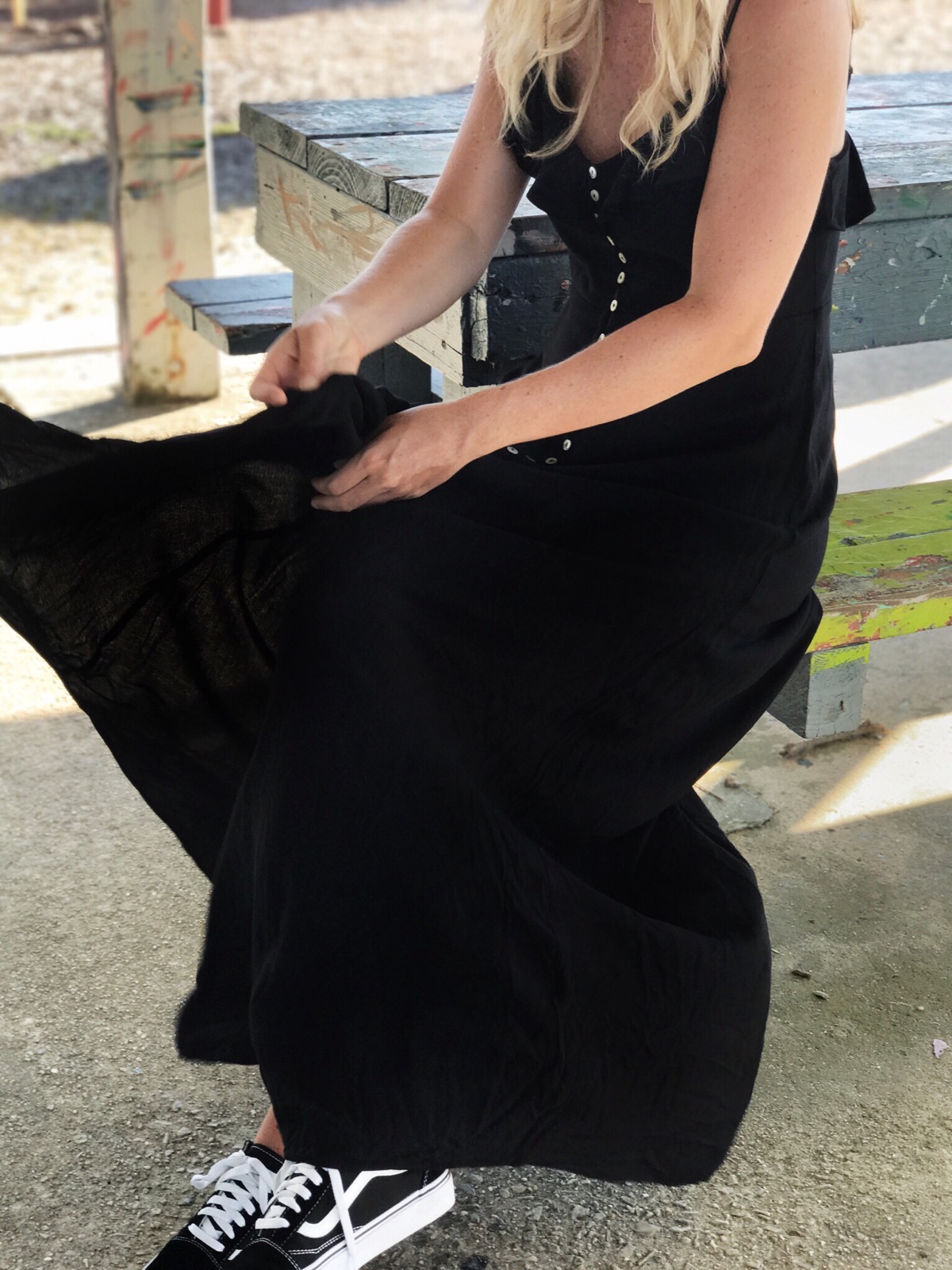 Anyway, this past week… and a half… I haven't been at my best and that's ok. It's easy to lose your momentum when you're constantly bombarded by other bloggers' content that's seemingly effortless and "better" than yours.
But try not to be so hard on yourself (mostly talking to myself here) and know that someone is looking at your content comparing themselves to you. Seriously. You are the apple of some other blogger's eye! And when you think about it like that, things aren't so bad.
I'd love to know what about blogging gets you down and how do you snap out of it? Share in the comments below. 
xx
shop the look