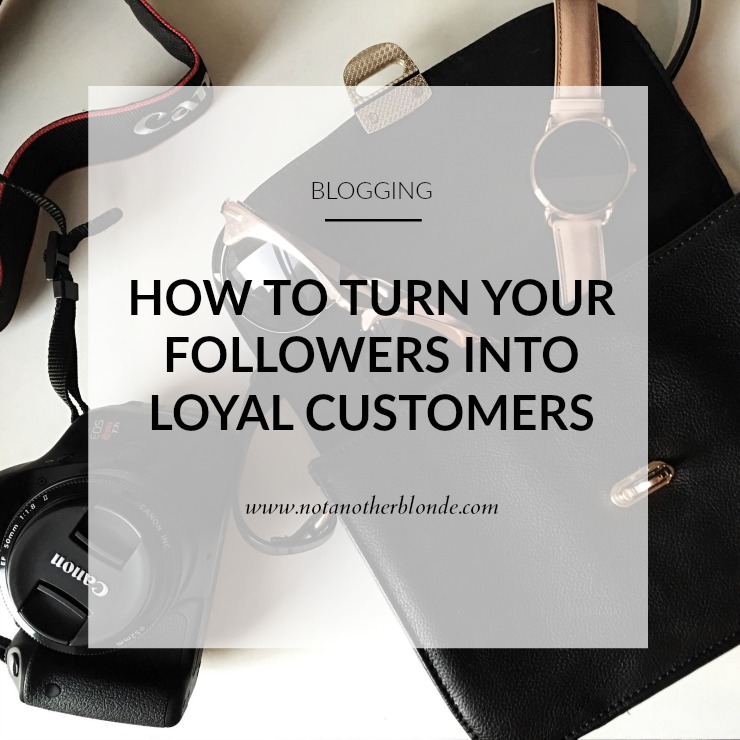 One of the most important parts of branding is making it personal. You want to make your followers, consumers, and audience your friends. That is the only way to build trust and loyalty. But how? How do you build your reputation as a serious businesswoman/man in a BFF kind of way?
You have to show your personality, be authentic, and engage with your audience, all of which are super rare in the blogging world. It's no surprise people go into new situations with their hands clutching their wallets nowadays because they've had too many disappointments where they were promised results and the person or product didn't deliver.
If you want to make blogging a business and if you want to turn your followers into loyal brand ambassadors you need to break the barriers and rebuild that trust.

The first thing I always say to do in any industry you're trying to break into is, take a week or so to observe and really study what successful business people are doing.
I personally look at all the big name fashion bloggers who have built businesses from their blogs, and I'm not talking about the bloggers who solely get paid for sponsored posts. I'm looking at the bloggers who have product lines, consulting services, investments, etc.
I also look at other successful figures beyond my industry like authors and speakers. You want to see what they're doing to get their name out there, are they hosting contests? Are they using Facebook ads? Are they collaborating? And to be honest, it's a little bit of all of that. The key is to find a method that works for you and your audience.

I don't know how many times I've said it but facts tell, stories sell. Period. There's even a book called Marketers are Storytellers, (I've never read it so I can't recommend it but I hear it's good). Marketing is a huge aspect of blogging, maybe the most important part.
You have to get your stuff out there in order for people to know its out there. Then you have to get their trust and you get their trust through telling stories so it makes you relatable. People love someone who's on a journey with them or who have been down the same road.
No ones perfect, everyone has struggled at some point in their lives and that's ok. In fact, it's great if you're able to share that part about yourself because it shows you're human.

How excited do you get when a brand or some celebrity reaches out and what's your opinion on something? I don't know about you but I love jumping into that conversation! And to be honest, it's a huge loss that more bloggers aren't asking for their reader's opinions. Why wouldn't you want to know what your audience wants/needs?
You can only help your followers/readers be successful when you know what they want. And when you ask questions and get them involved in your content by giving them what the want, it's a win-win for everyone.
Nike did a great job when they issued customizable sneakers. They asked and they listened. For me, there were always sneakers I liked but sometimes they wouldn't be just how I wanted them. Now they can be. I have my own customized sneakers with my blog's name on it. How cool is that?! Way to go Nike.

And I'm not talking about those 100 person loop giveaways that are anything but personal. You want to reward your followers/readers by doing special things for them like giving away some of your own stuff, whether it be gifts from brands or your own products, give back to your digital community once in a while! It's not going to kill you.
I wish more fashion bloggers rewarded their readers. I mean if it weren't for us, you wouldn't be where you are today. The consumer is grossly underrated.
Sure you'll get some discounts here and there (which is also a great idea) but nothing beats free. Not only that but you can make the giveaways as personal as you want in the guidelines – meaning you can have your readers tell you what they want to accomplish or what they would do with a million dollars. This not only is a fun way to get your audience engaged but it gives you a chance to get to know them better too. And knowing your audience is key.
How do you form that close connection with your followers, or is that something you struggle with? Tell me about it in the comments. 
xx