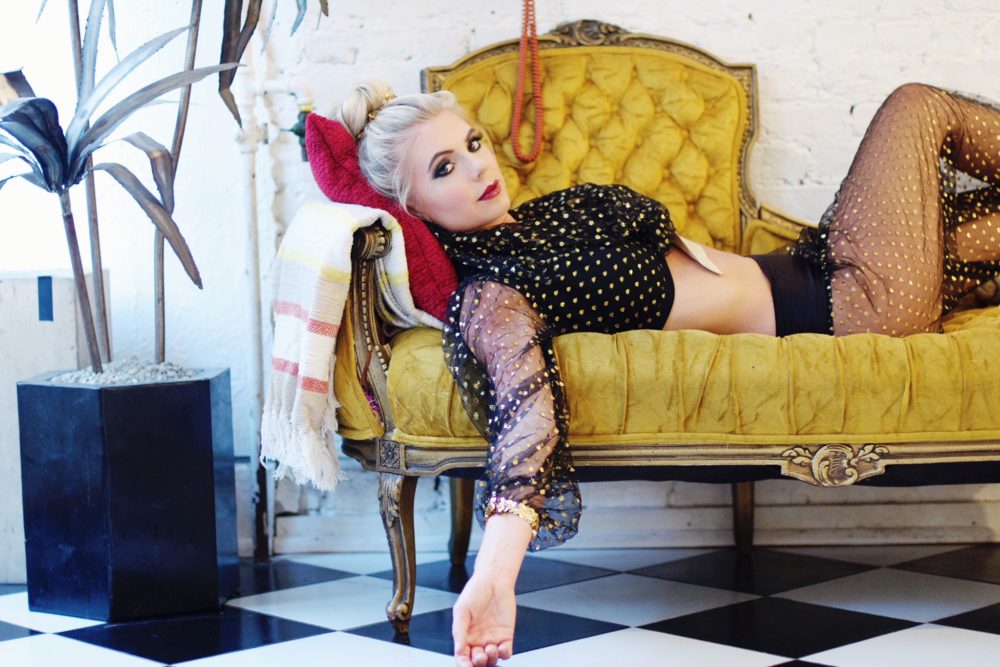 I can't remember the last time I went out for Halloween. In fact, since Pat and I have been dating we've kind of made it a thing to go to my mom's every Halloween and hand out candy to the trick-or-treaters while being dressed like creepy zombies. Picture Lindsay Lohan from Mean Girls at the Halloween party… that's us. It's weirdly satisfying being a zombie, it's like having an alter ego or something.
You have some kids who are terrified of you and won't come to the door and then you have other kids who run up saying, "You can't scare me!" and grab 500 pieces of candy. It's an experience to say the least but a fun one.
So if you're wondering, yes, this is one of the "perks" of getting older: dressing as zombies on Halloween and handing out candy at your parents' house.
That's not to say I'll never go out on Halloween again, I just haven't found something that's tickled my fancy as of late. However, when given the opportunity to dress up, I absolutely will; which is exactly what happened here. The pictures below are actually from last year that I never really showed or talked about so here we are. They also all have one thing in common: the 70's.
I've always been somewhat partial to the 70's. David Bowie, Almost Famous, bell bottoms, The Brady Bunch, platform shoes, shag carpets, and Farrah Faucet hair. I mean, does it get any better? It just seemed like an effortlessly cool time to be alive, so I thought why not relive the 70's with some Halloween costume ideas for that 70's girl?
pink lady poodle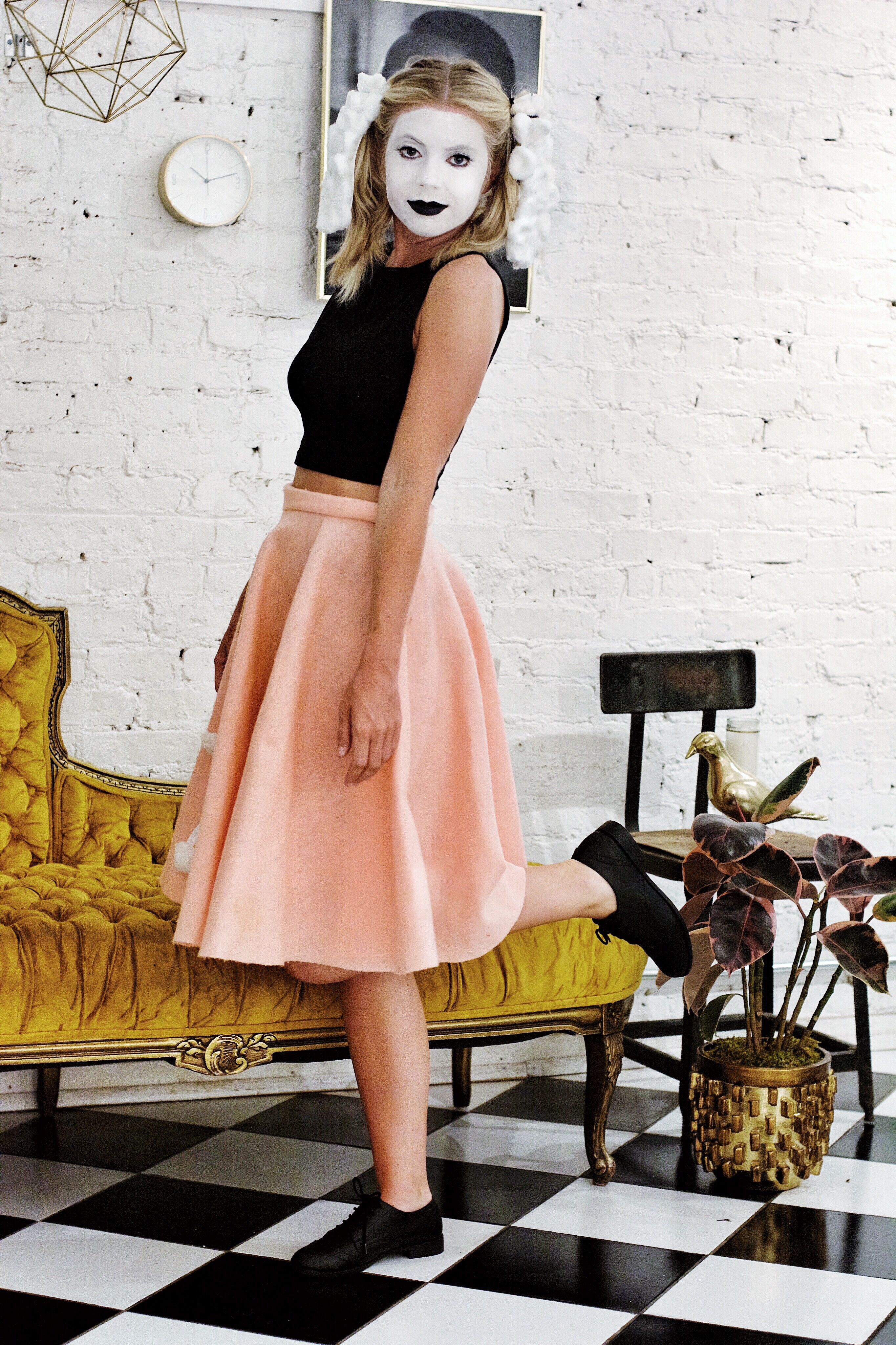 Top: Forever 21 size S (similar) | Skirt: Thrifted (similar) | Shoes: Forever 21 size 7 (similar) | Ears: DIY with cotton balls and paper cutout
On the other hand, this is the perfect Halloween costume for a children's party. Like, hello, what kid wouldn't love an adult dressed up like a poodle?! This look shows a little bit of skin so you're not completely conservative but at the same time, it's appropriate for most settings. It's a fun way to get dressed up for Halloween but still maintain your femininity despite the pounds of white face paint. (Shout out to @costumeoftheday for my amazing child proof lewk.)
shop the look
i dream of jeannie look-a-like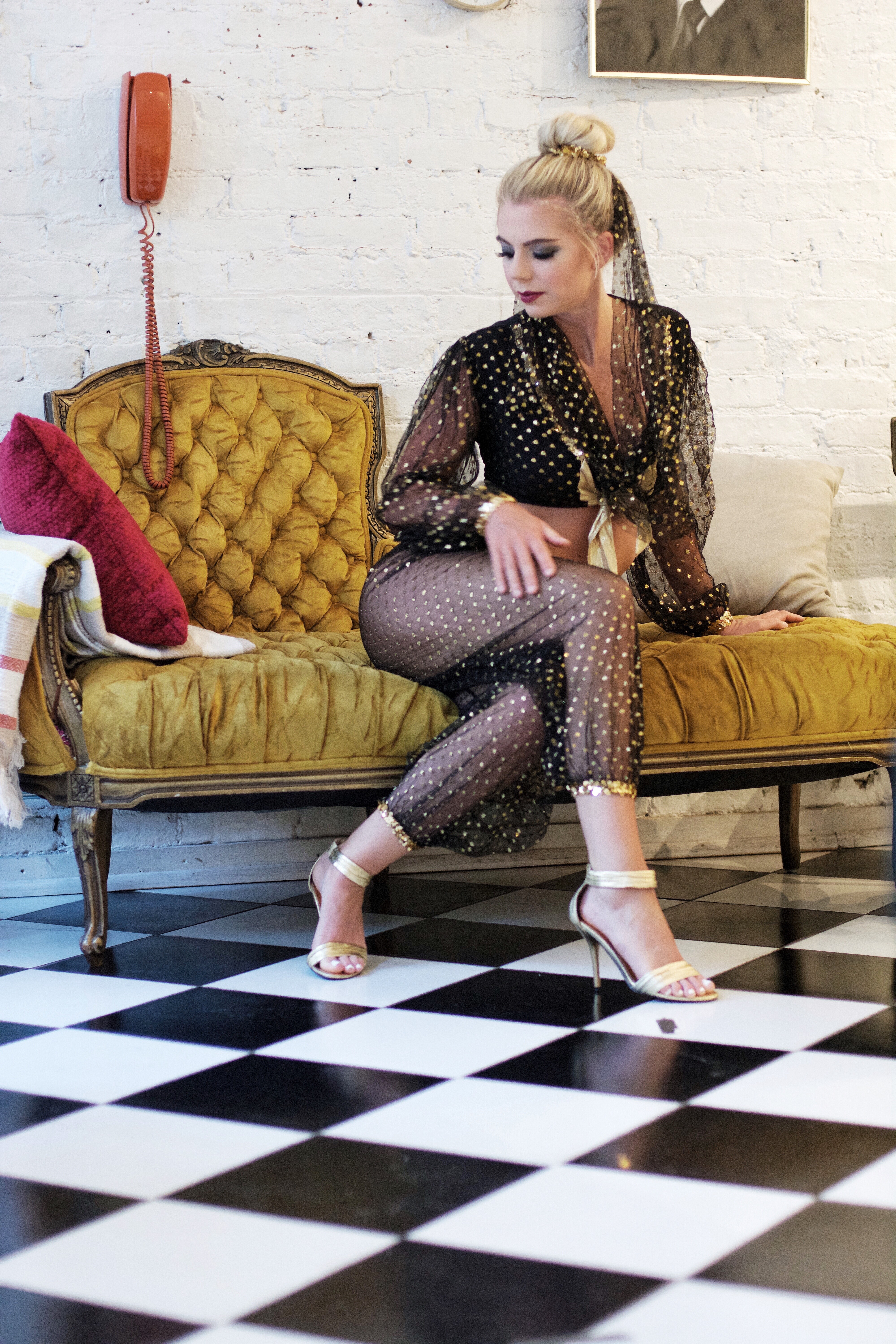 Costume: eBay size S (similar) | Shoes: Unknown size 7 (similar)
This is definitely one of my sexier Halloween costumes that I don't suggest wearing when taking kids trick-or-treating. You might get more treats than you ask for if you know what I'm saying. This Halloween look is for a bougie event that Kim K would attend. Basically, anytime you wear something like this you want it to be in an appropriate setting. So not when you're meeting your boyfriend's parents for the first time or to a children's Halloween party… you get the idea.
shop the look
sandy from grease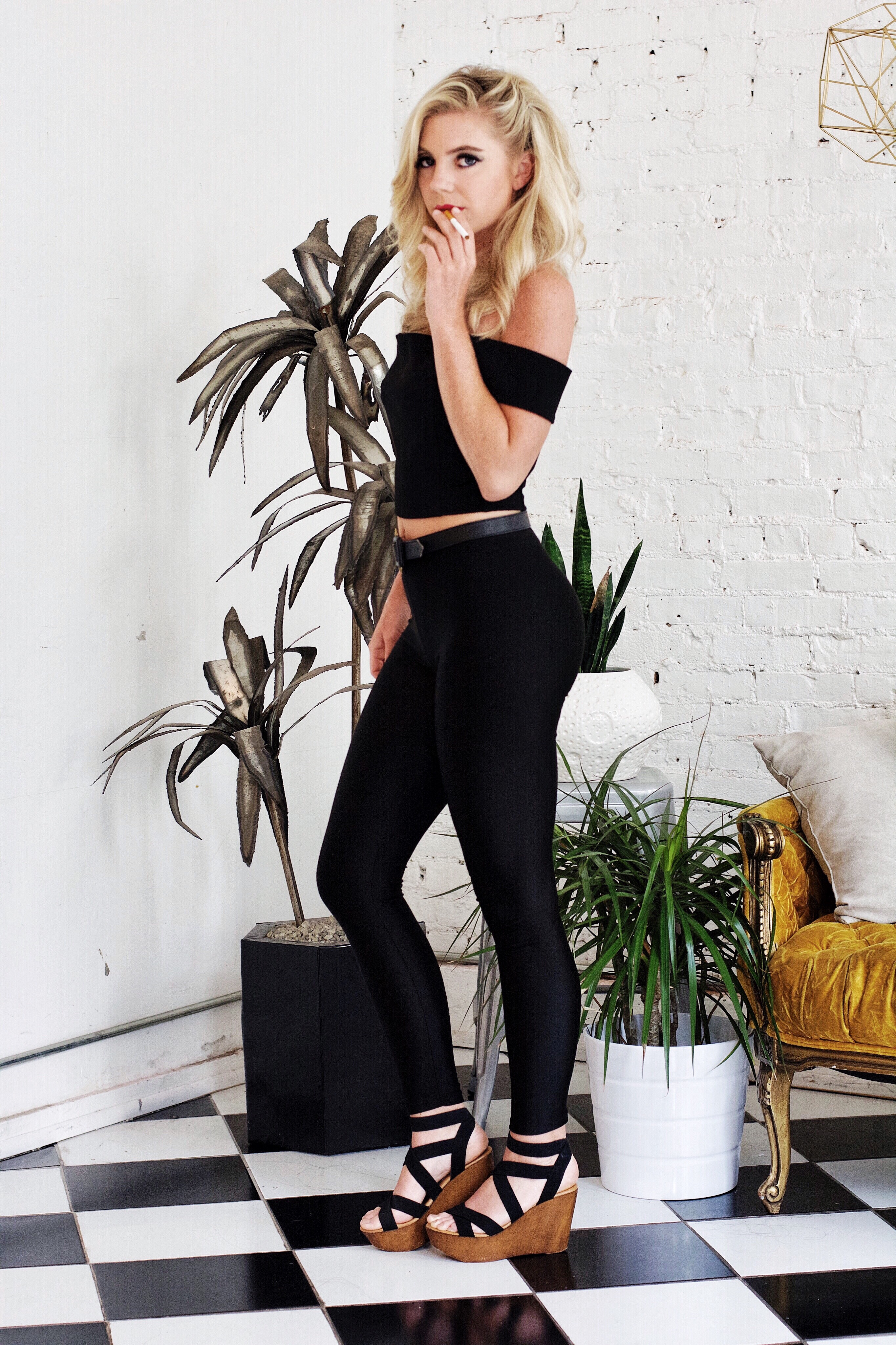 Top: Forever 21 size S (similar) | Pants: American Apparel size M (similar) | Shoes: Steve Madden size 7 (similar to actual Sandy)
This is one of my favorite costumes to date. 1. Because of the uncanny similarities between Miss Sandra D herself and me and 2. I just felt HOT and confident. And confidence just makes everything look better. Seriously, if you're not confident in what you're wearing the entire vibe of the outfit changes.
I also love this costume because you can recreate it with stuff you already own (aka you're not wasting tons of money on things you'll never wear again). I'm pretty sure we all have black leggings, a black off the shoulder crop top, and a black biker jacket. And if you don't have these things, one of your friends will. There is nothing better than a super easy Halloween costume, which is exactly what this is.
shop the look
What are you being/doing for Halloween? Tell me in the comments! Pat and I are going to Sleepy Hollow! 
xx