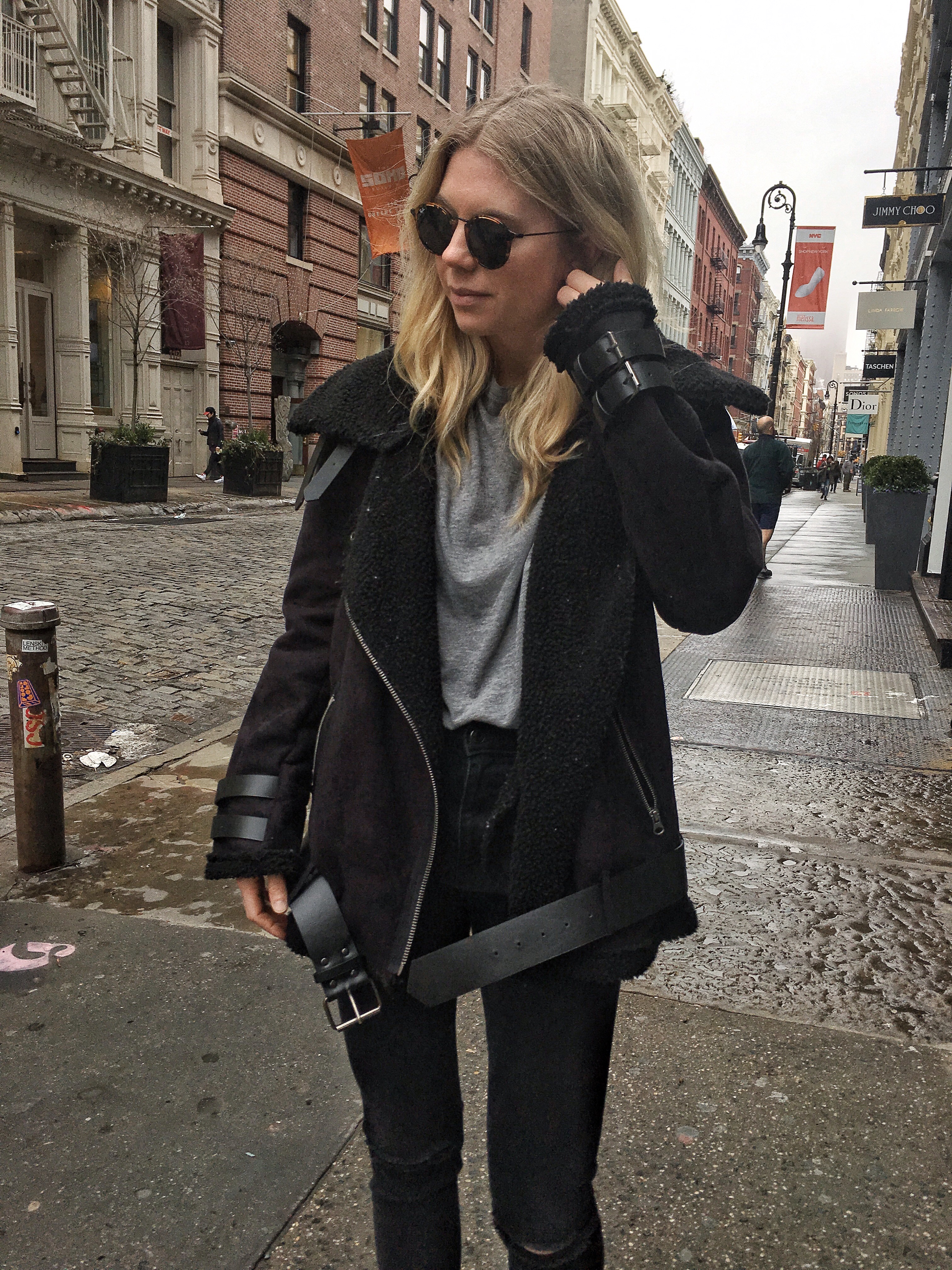 In NYC brunch is a huge deal, like huge. If you haven't gone to "brunch" you haven't lived apparently. I went to brunch once and it was more like breakfast because the place was empty. When you truly brunch in NYC there isn't an empty seat in the house. 
Anyway, even when I went to breakfast I dressed in my Sunday best because, it's brunch in NYC and that's just what you do. I mean you don't want to be too over the top but a nice ankle bootie, slimming jeans, and a statement jacket will do the trick.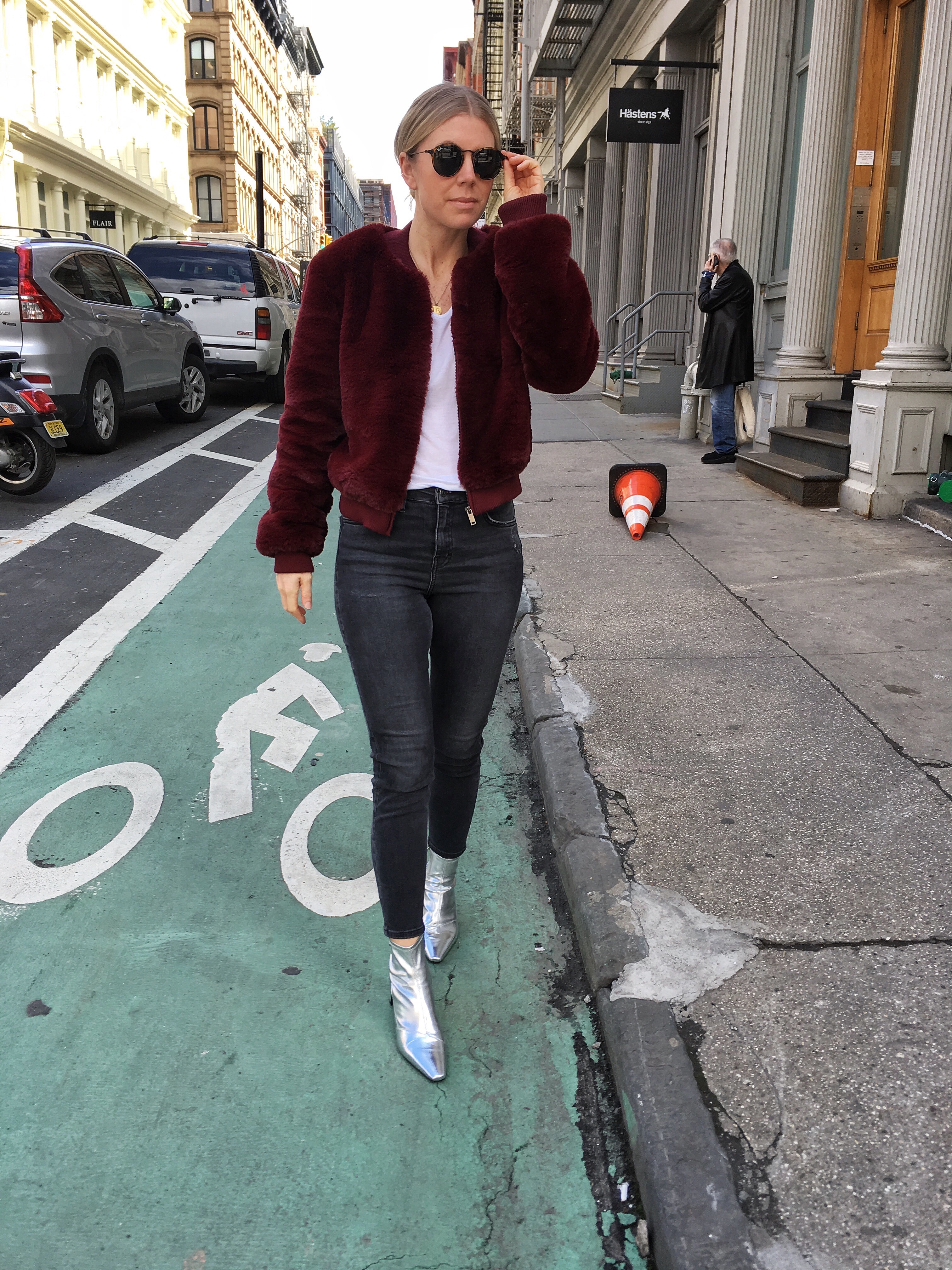 Why it works: This is probably the "bougiest" of the bougie for brunch in NYC. But that's what you have to do if you want to fit in! (Ironically I think the jacket and boots make me stick out like a sore thumb but whatever.)
I took a basic outfit (white tee and jeans) and made it brunch-able by adding a statement jacket and boots. I was surprised by how well the silver and crimson went together. This outfit was one of my most popular posts on Instagram.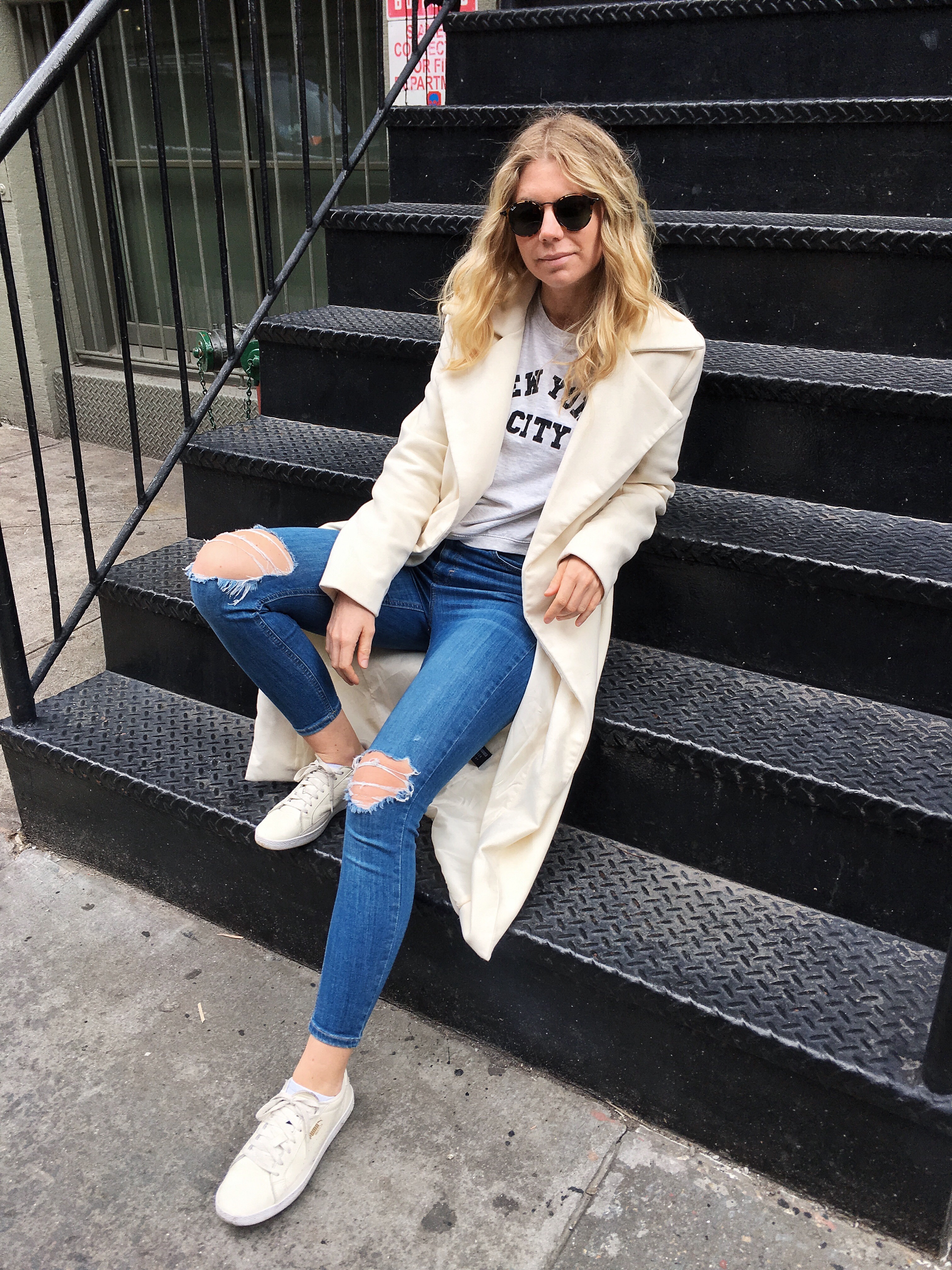 So my "pose" here is either really creepy or really cool. I was aiming for the latter. Anyway…
Why it works: I'm usually totally against wearing tourist-y shirts from the city you're currently in, however I will rep NYC 'til I die and I love how it looks on the streets of SOHO. The sneakers compliment the structured jacket by keeping it casual with a bit of sophistication.
This is something you would wear to a more laid back brunch spot or if you're really feeling hungover.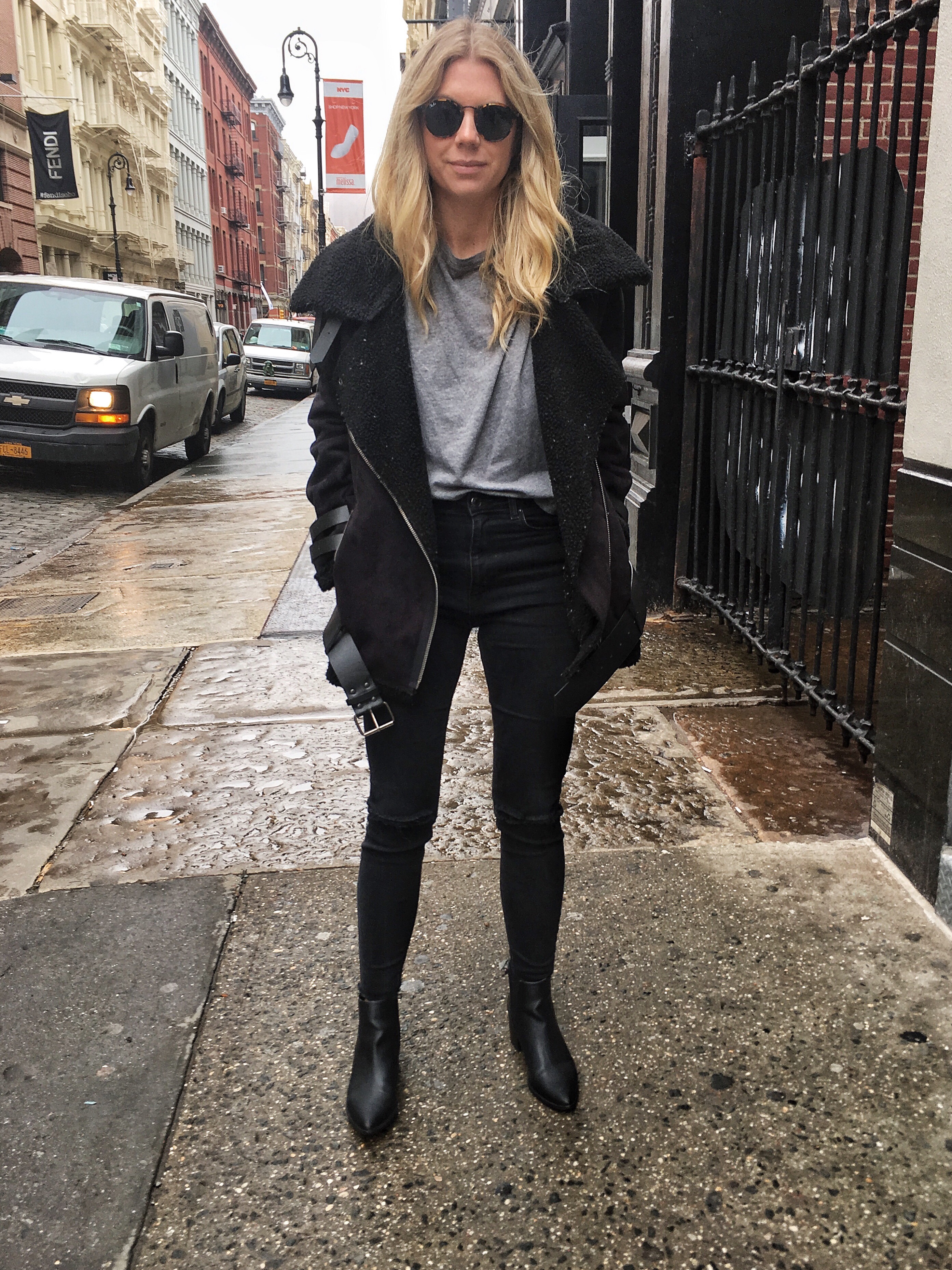 Why it works: This outfit is the epitome of a New Yorker: all black… minus the touch of grey. Black on black elongates your whole body which is why I chose high waisted black jeans with black booties for a simple yet sleek look. The coat is pretty textured which keeps the outfit from looking boring. I also didn't want to look too unapproachable so I added a grey top to break up the black.
What's your favorite look? Mine is 1!
xx

What I Would Wear to Coachella