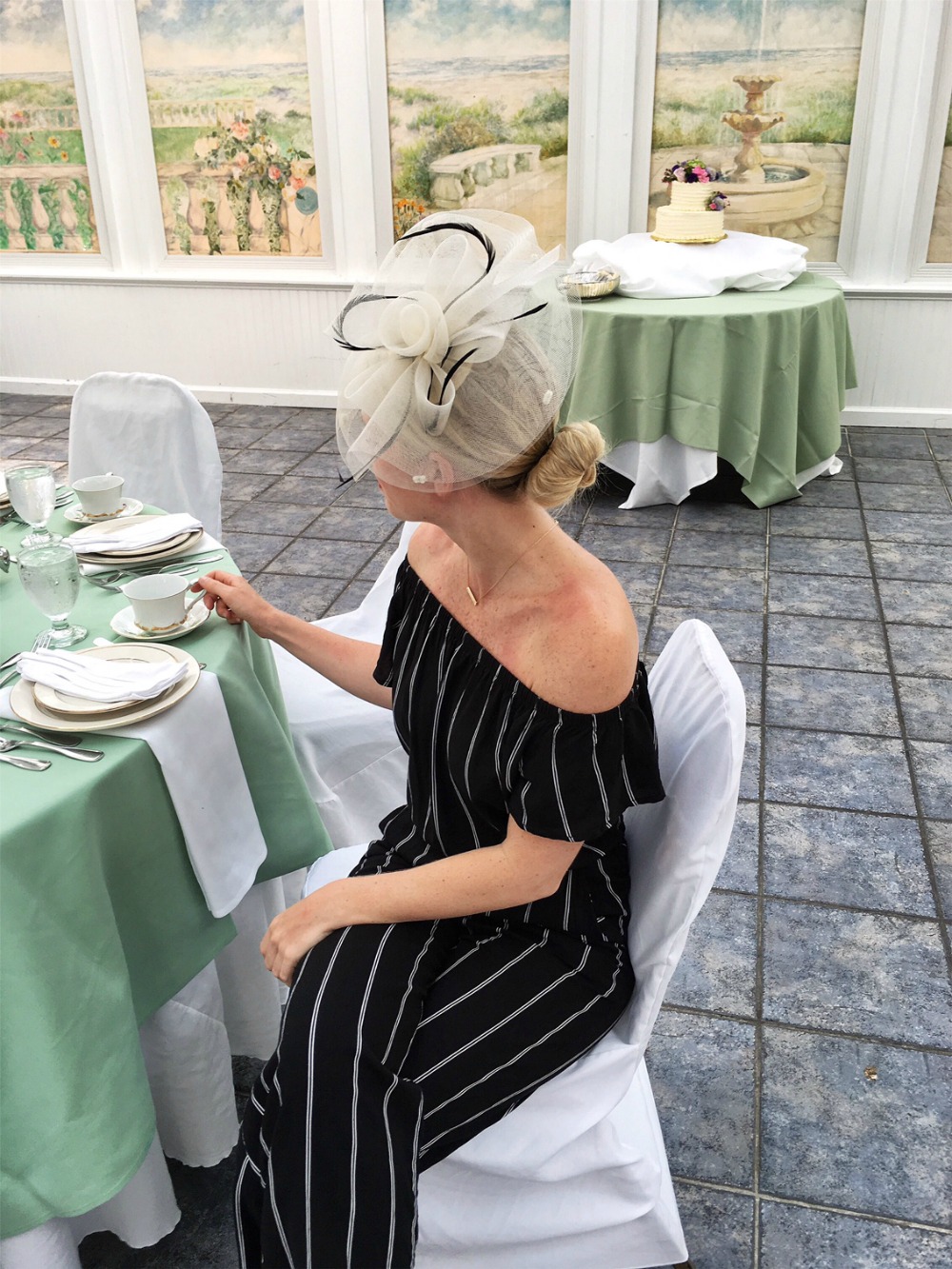 When it comes to Instagram photos I am not fancy. And you don't have to be either. I usually just whip out my iPhone and take a picture… or 300 and then pick the best one for Instagram. And there are tons of bloggers who do the same and have hundreds of thousands of followers. 
However, just because you're using your iPhone doesn't mean you can get sloppy. In fact, you want to be even more creative because you're using an iPhone.
You need some level of consistency, a beautiful aesthetic, and the right angle. It's really all about that angle. I mean, 9 times out of 10 your first pose does not work… like in the least, especially when you're just starting out you don't know what you're doing or where you're looking.
But luckily for you I've taken thousands of ugly photos so you don't have to and today I'm sharing the best "candid" poses for Instagram. Candid is in quotes because, let's be honest, they're never actually candid.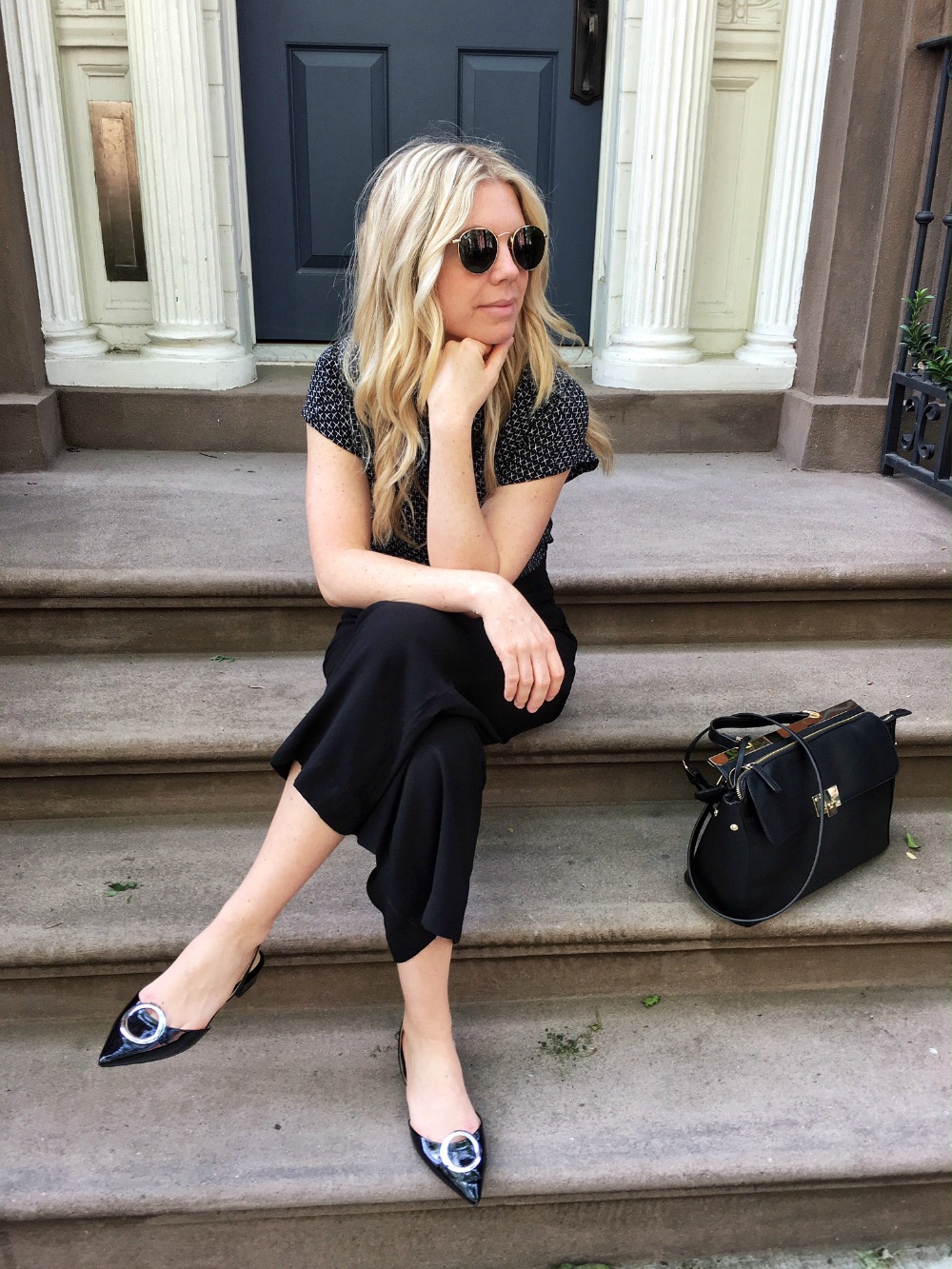 As ridiculous as it sounds, this is one of my more challenging poses because the side angle has to be just right. You don't want to look like you're a serial killer by not smiling, so you have to get that half smirk in there where it's still cute but "candid". Plus your side profile has to be on point. I can't tell you how many times I've had to redo "staring into the distance" because my hair was messed up on the side being photographed. Anyway, this pose is really funny because sometimes I'll literally be looking at nothing or a dirty wall or something but I want to give the illusion I'm daydreaming into the sunset… it's ok if you roll your eyes now.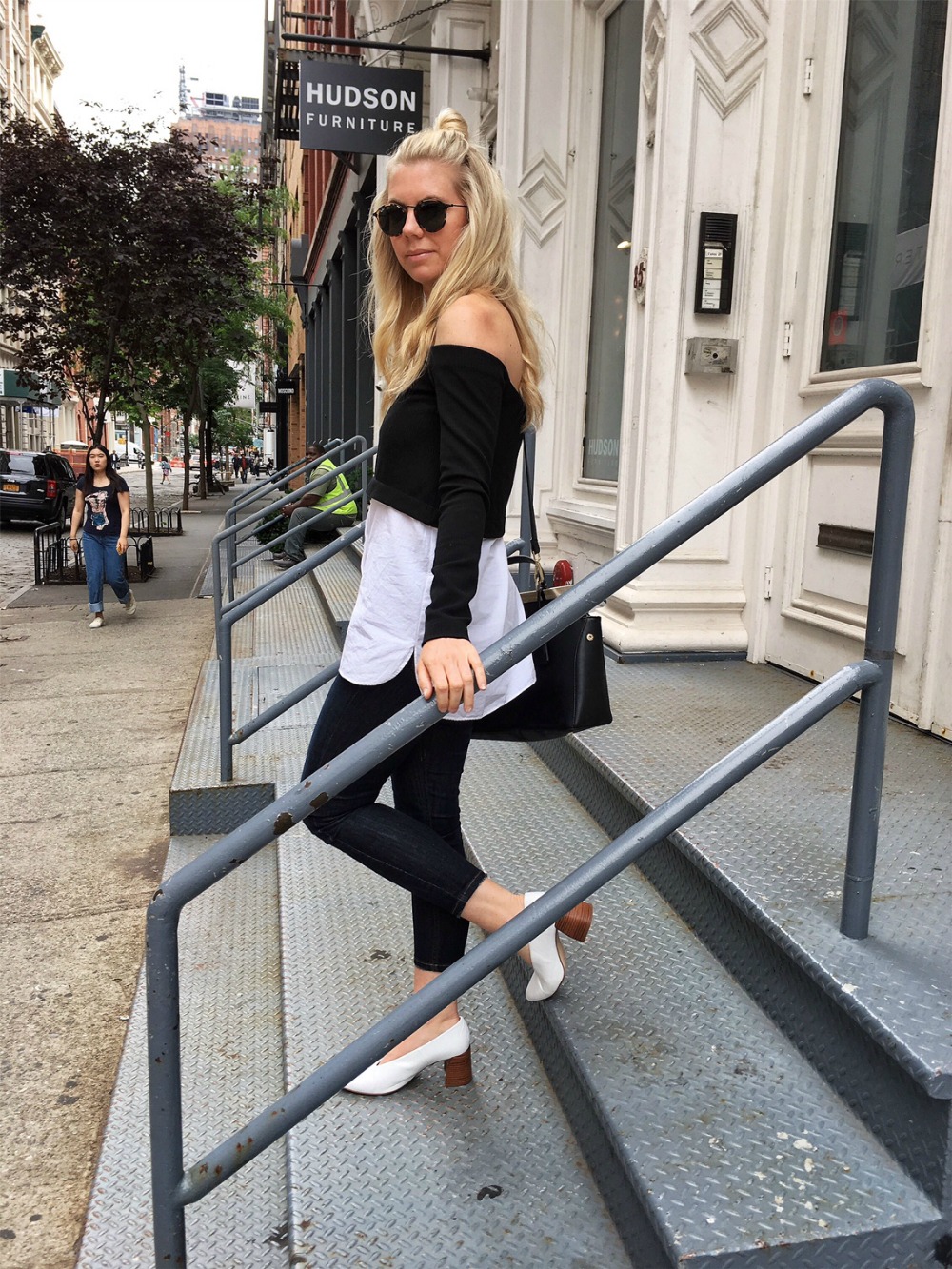 This is one of my newer poses that I NEVER thought would work, but it does. I am so sick of the same old, front on, half smile pose that I had to switch it up to some over the shoulder, "shorty so seductive" poses. It's like you're being totally coy with a little sass. I love it. It's so fun! You can also call this pose the "look back at it".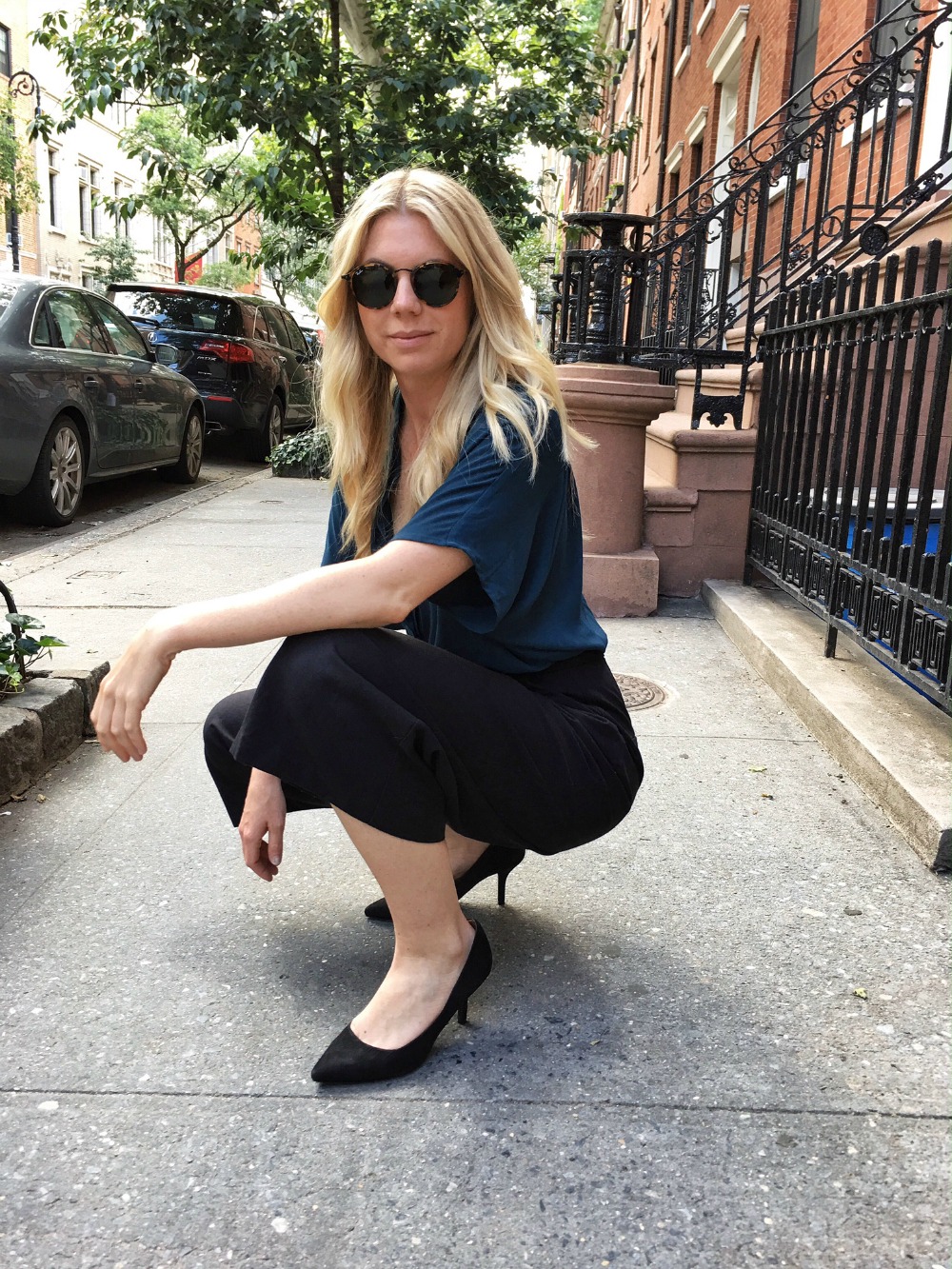 Ah, the classic Kylie pose or the "oops, I dropped something" pose. Who poses like this really? No one but Kylie. But I will say it's SUPER flattering so I've adopted it into my posing repertoire. This pose only works when you're wearing something badass like knee highs and a sweatshirt dress or an Adidas tracksuit aka don't wear office attire like I did.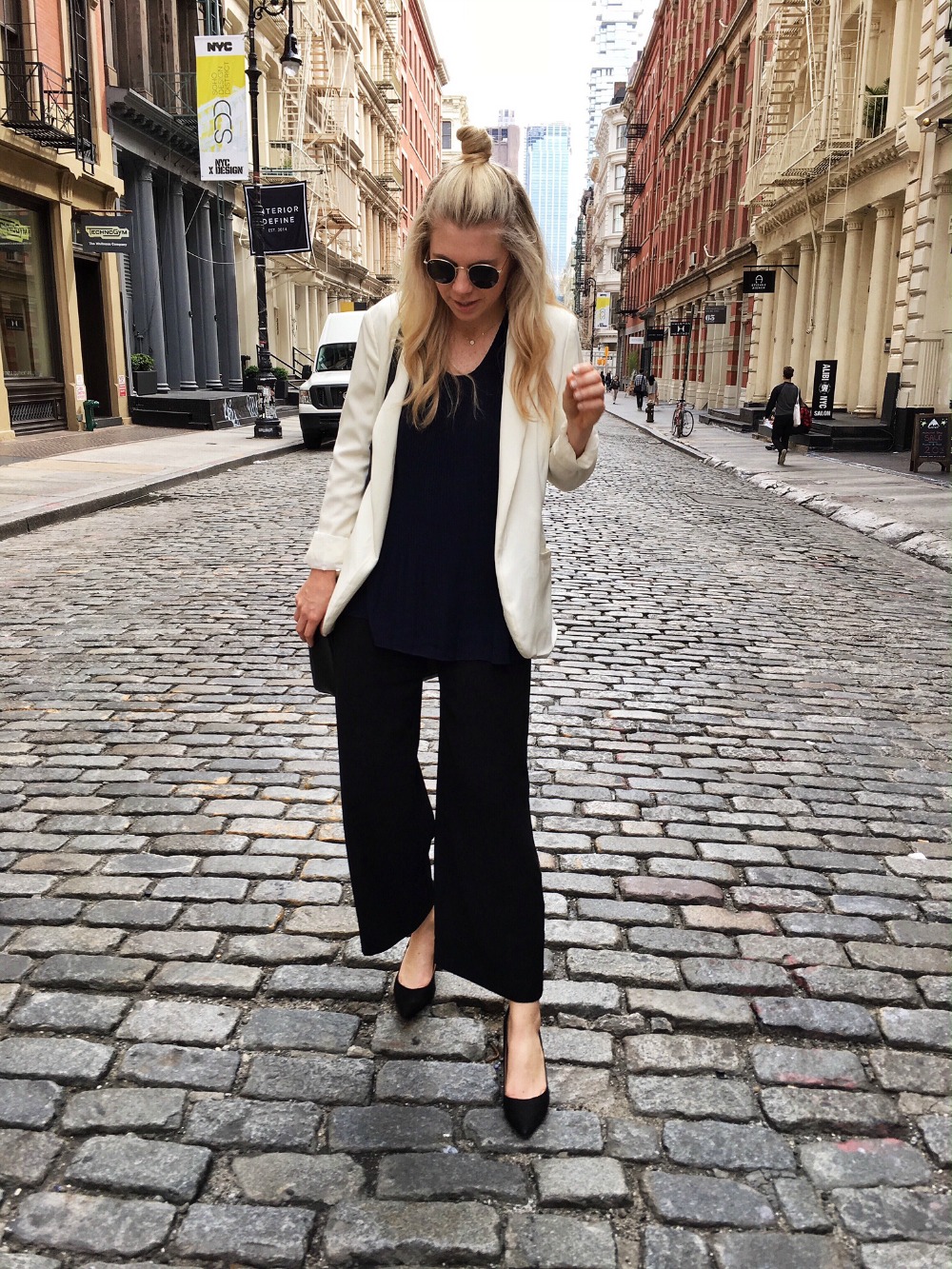 This is probably the easiest pose to attain. Literally, I can do it with my eyes closed because I'm looking at the ground anyway so what's the difference? This Instagram pose is to make people believe you're very focused on your walking, or you just saw a penny… either way, it's one I use very often because it never fails. However, what's funny is I never usually watch where I walk… not sure which scenario is worse.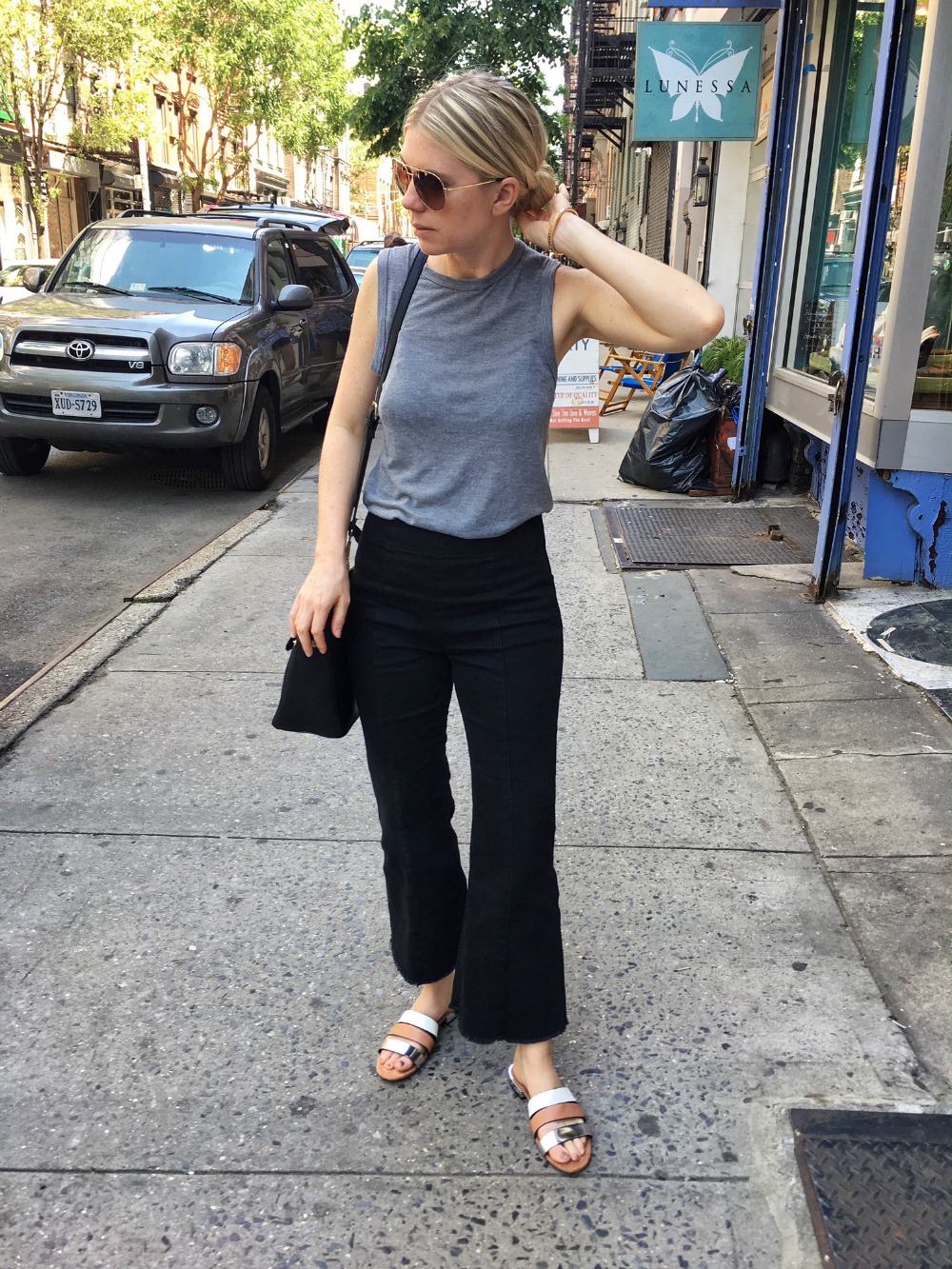 This is a fan favorite of mine and one of my very first blogger poses. Touching your hair is believable because, well, as girls we often touch our hair quite often plus it's effortless looking. Sometimes it actually is candid because I'm fixing my hair for a shot and it happens to turn out great. This wasn't the case for the picture above though, don't be fooled.
What is your go-to Instagram pose? Tell me in the comments below! 
xx

My First Ever Father's Day Gift Guide
The Perfect Spring Blazer Under $40