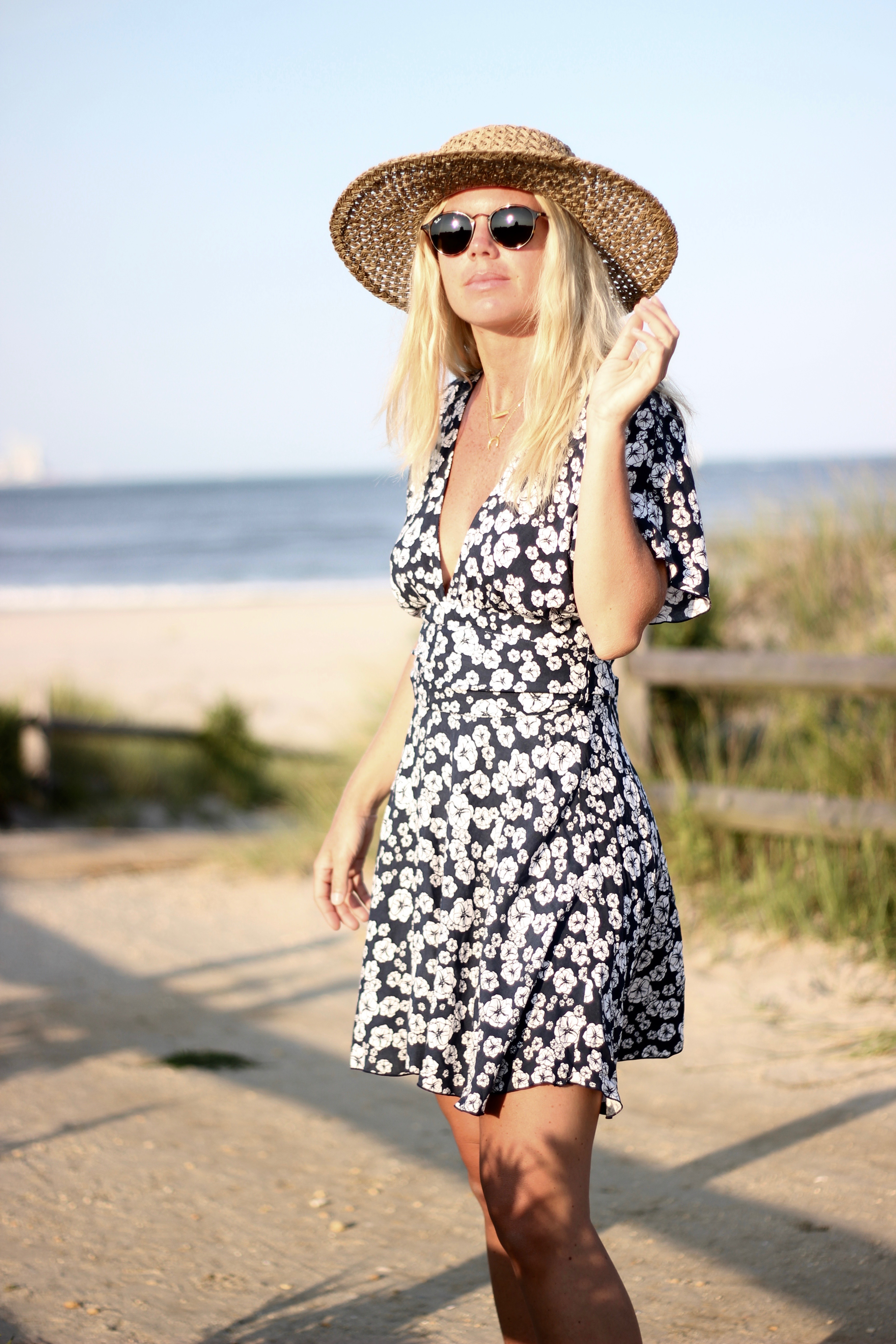 I'm well aware that summer is coming to an end but I can't help but hold on for just a little longer. So I thought I would bring attention to the one trend that all bloggers and fashionistas alike have been gravitating toward – the girly girl mini dress. There, of course, are slightly different variations of "the dress" but it's the same underlying trend.
You know, the patterned dress that cinches at the waist and then bellows out and falls just above the knee for that ultra feminine look. The dress that every girl, girly or otherwise, has worn on their summer vacation at least once this year. Danielle from WWW is a huge fan.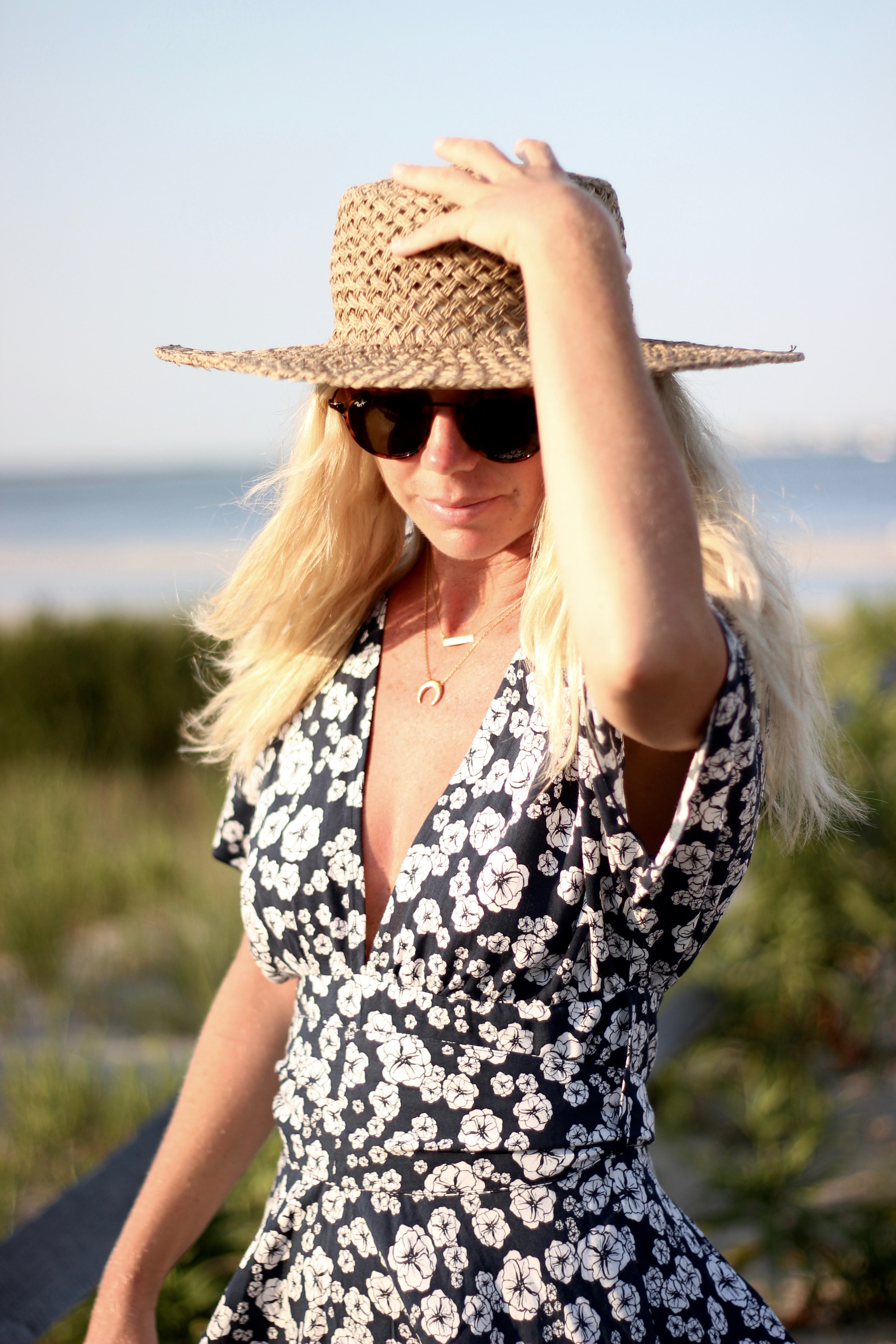 So I realize I'm not fooling anyone with my glamour shots on the beach. Let's be real, no one actually wears stuff like this to the beach unless of course there's some beach party happening but that wasn't the case for me. So how do you actually wear this dress if you're not taking blog photos?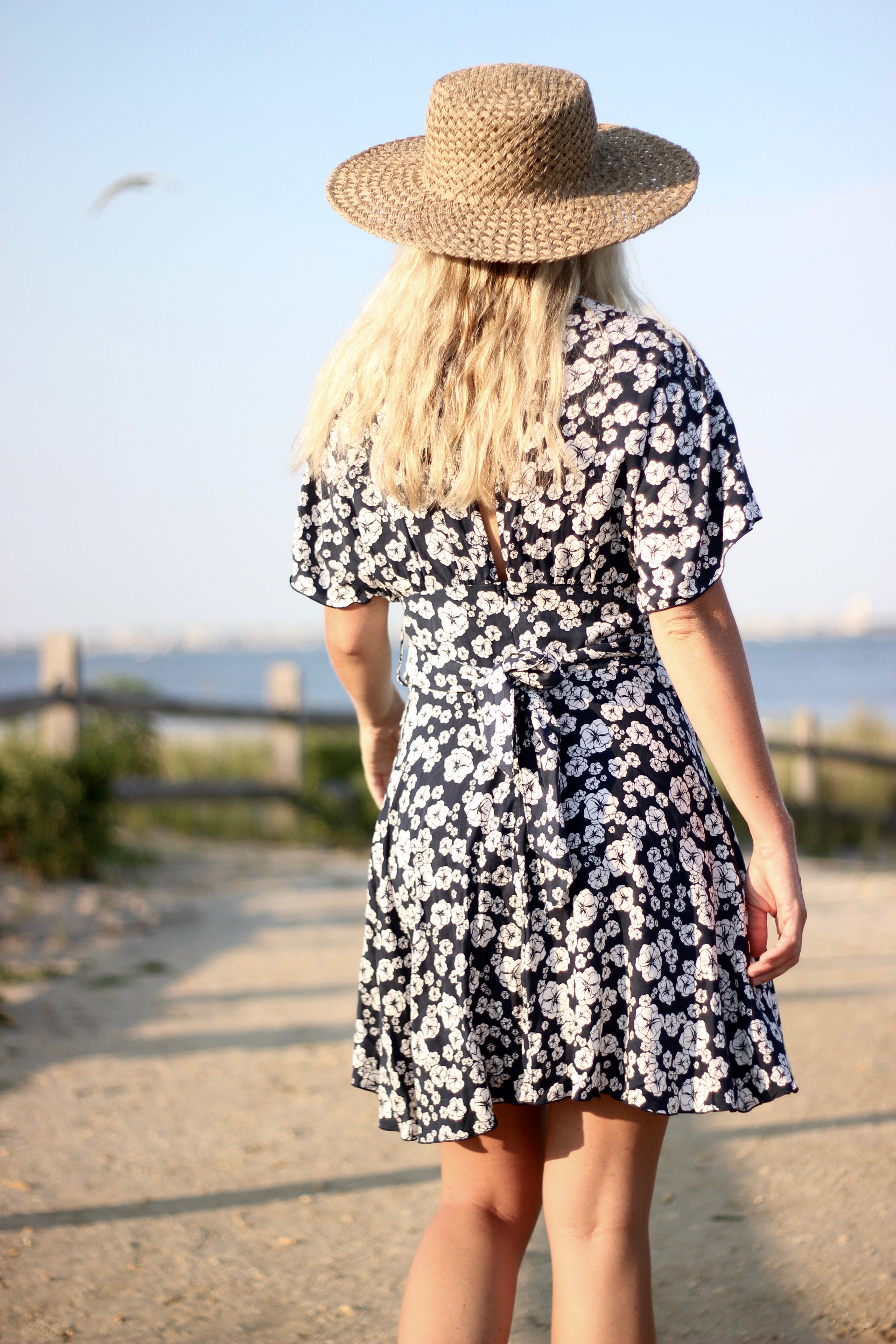 During the day: This dress in the daytime is very running-errands-in-the-Hamptons OR stops-in-a-sunflower-field-to-take-an-Instagram-picture. It's a similar dress to what the Revolve bloggers would wear, am I right or am I right?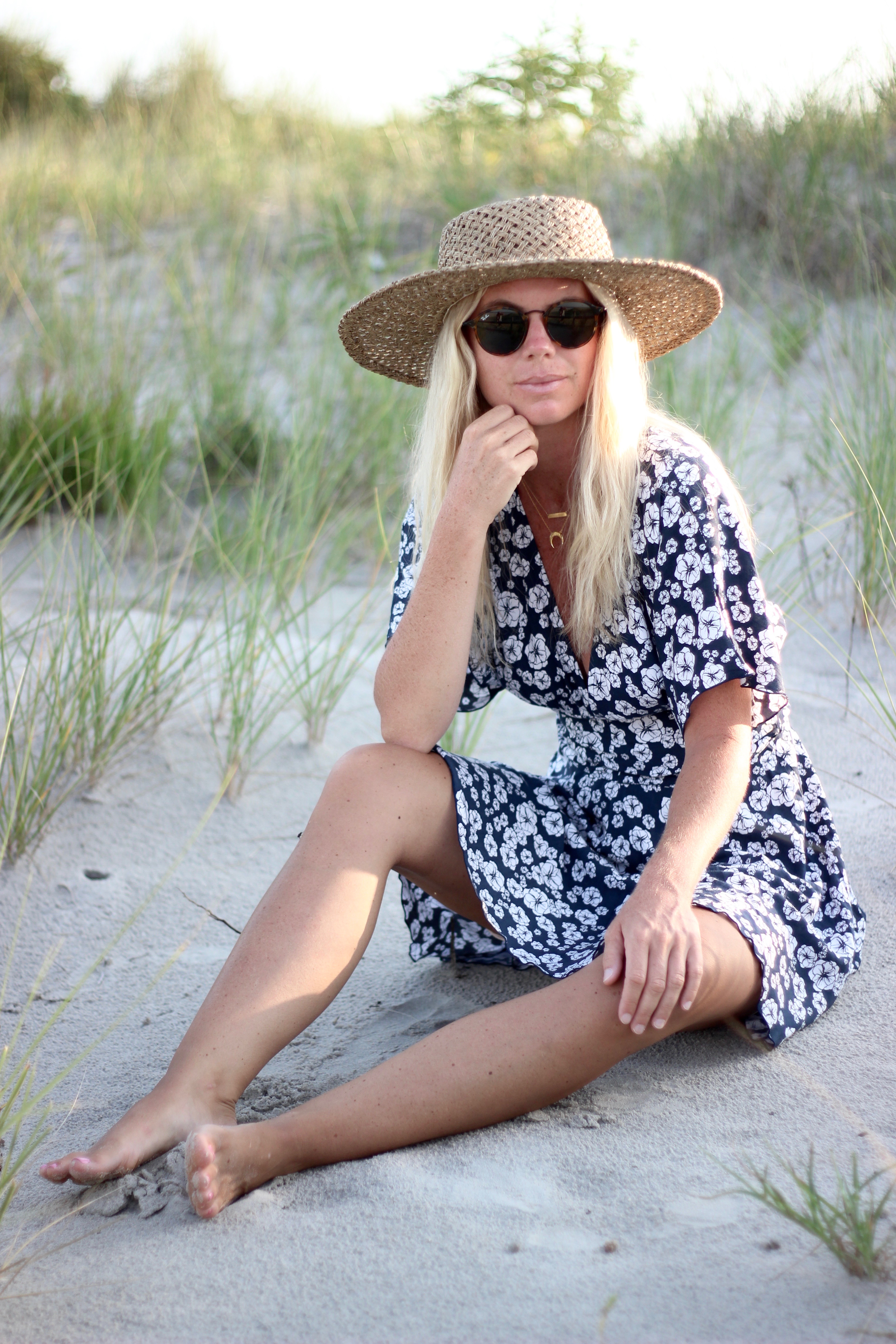 Anyway the only thing I would add to the dress for a daytime look is a bag, perhaps a Sancia, and some white sneakers, preferably Vans. Sneakers make the dress a bit edgier and show you're on trend since sneakers and dresses are a thing right now. Not hating it, right ladies?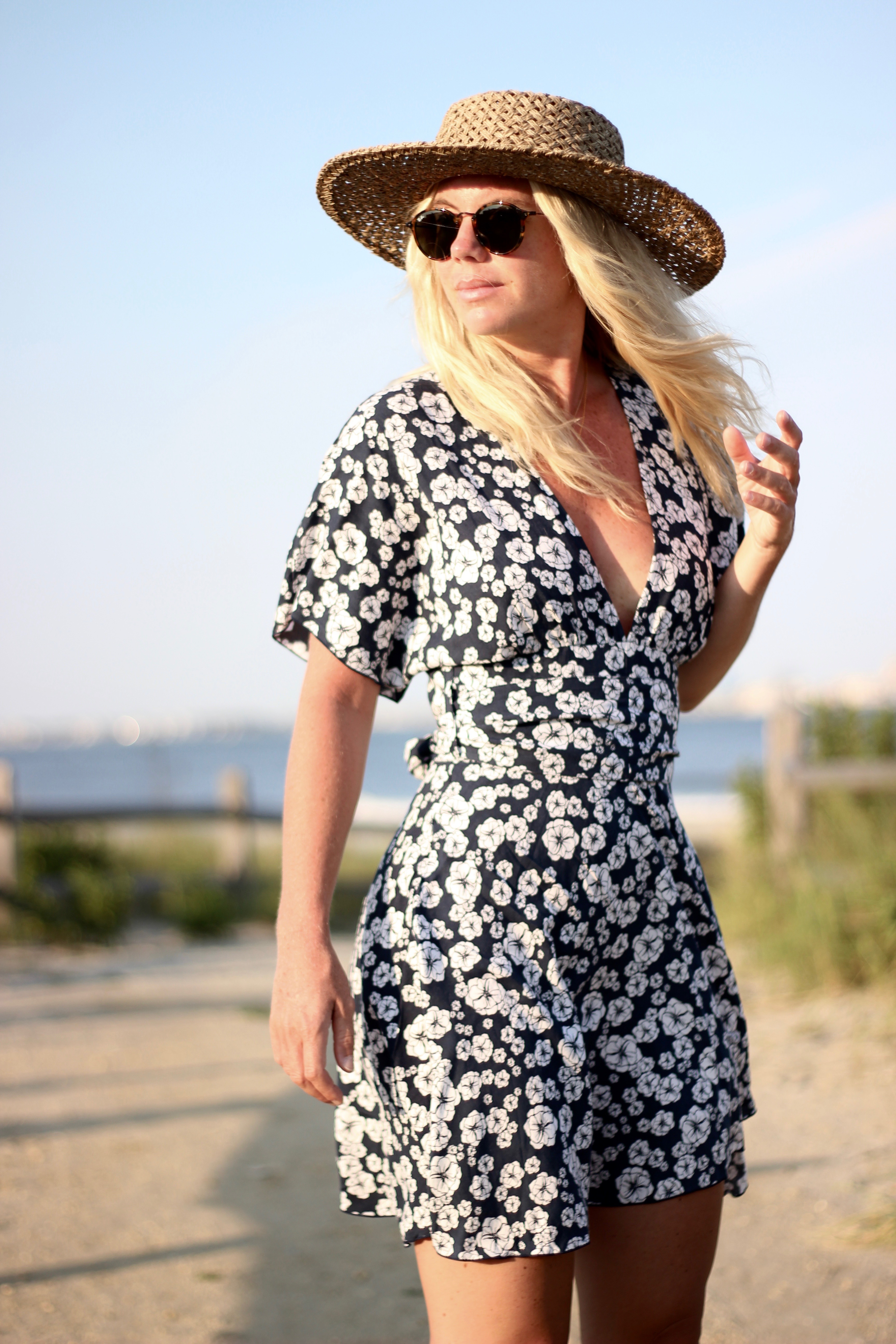 At night: This dress is perfect for a fun BBQ with friends or a low key night out on vacation. You know, that date night to your local hole in the wall restaurant. That's where this "blogger dress" would come in perfectly.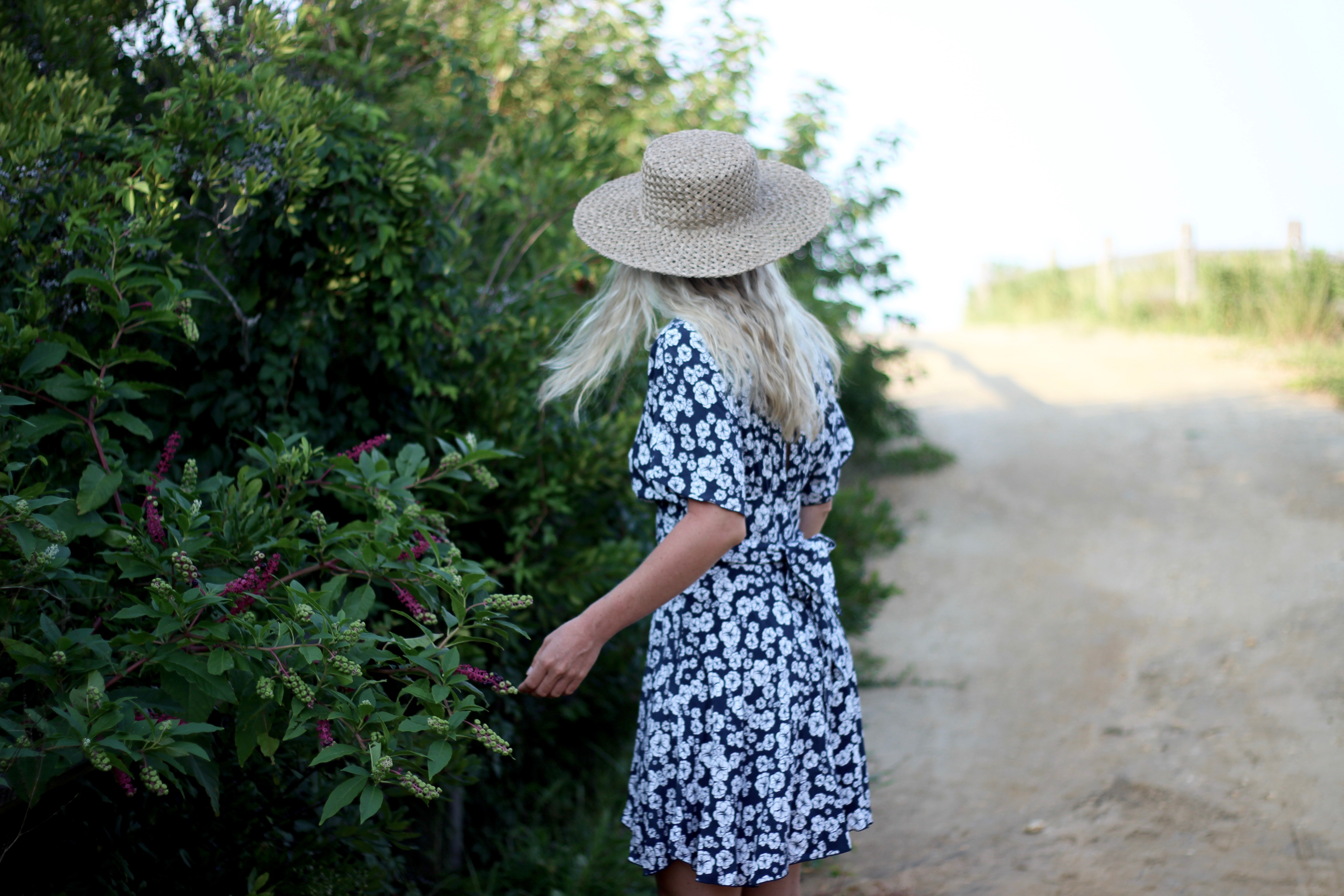 And I'd most likely trade the hat for something more functional like this Brixton fiddler hat or no hat at all and change out the shoes to something more dressy like these Sam Edelman slides or these strappy sandals.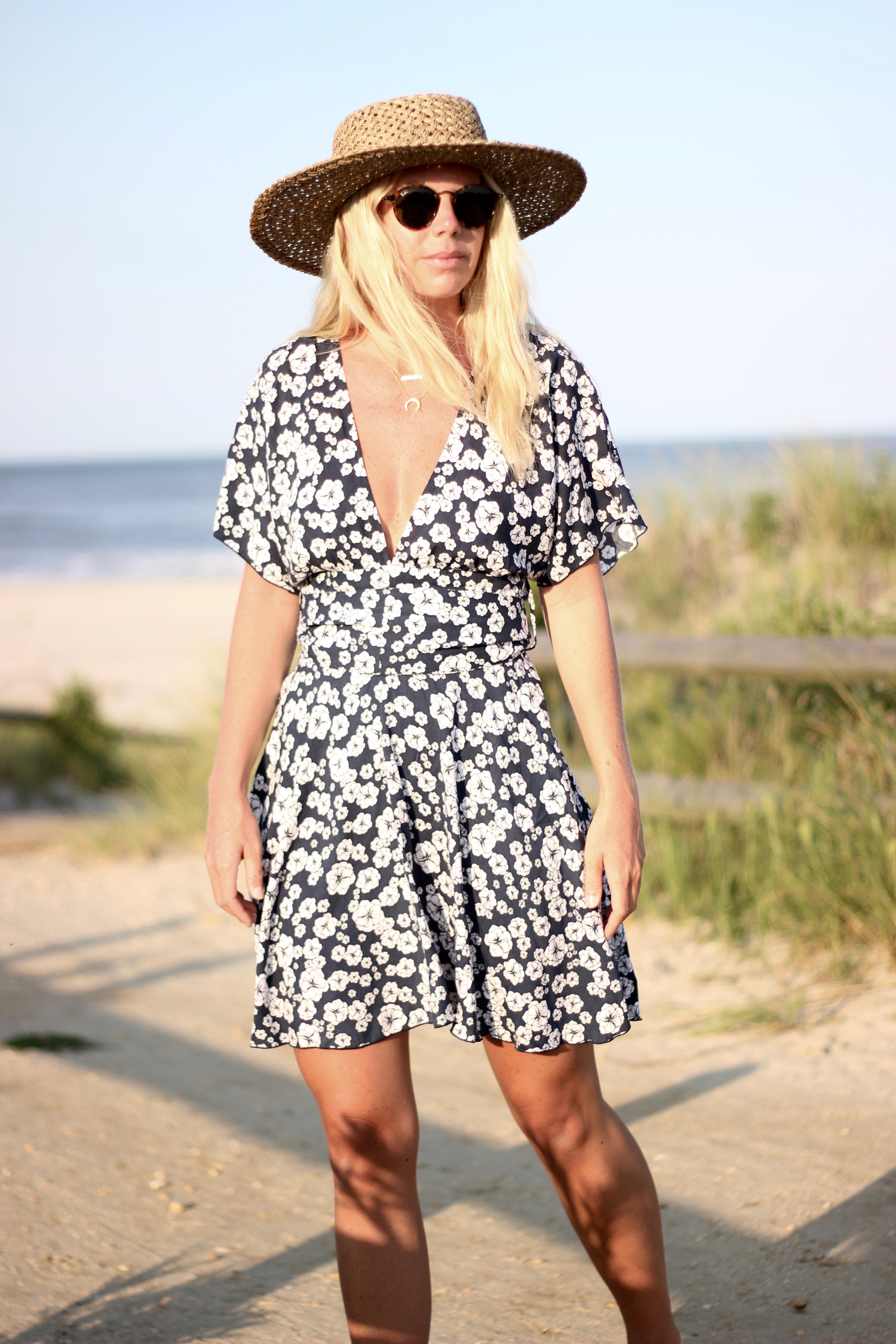 Dress: Rue Stiic size S | Glasses: Ray Ban | Hat: Lack of Color size S | Bar Necklace: Adam Marc | Crest Necklace: Alexa Mika
How can I elevate the fashion/style posts on NAB for you guys? Do you like more blogger fashion trends or just general style trends? Tell me in the comments! 
xx


Best Blogger Fashion Trends This Summer
Bathing Suits for Big Booty Babes
#NABTRAVELS: Date Night in Cape May + My Fave Restaurants
*Sponsored post, however, all opinions are my own