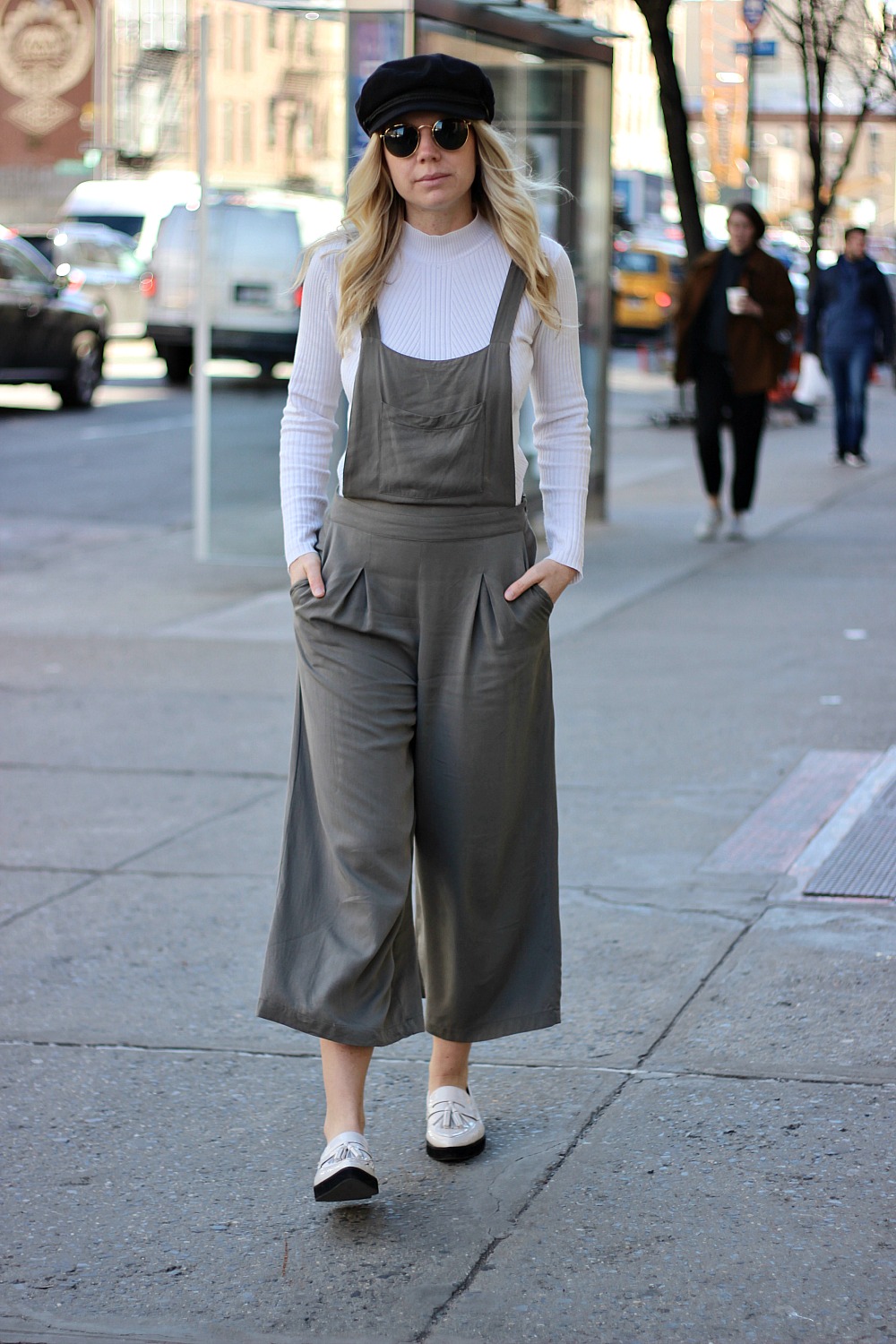 So cadet hats are a thing and I really really like it. There's something about wearing a hat that just elevates your whole outfit. I always notice I get double takes when I'm wearing a hat either because I look absolutely ridiculous or ridiculously cool, either way, I'll take it!
I was a bit nervous to take the plunge into cadet hat land but I'm glad I did because they're super cute and not very common on the streets of NYC… yet, which is why I want to encourage you to wear them before everyone starts to wear them.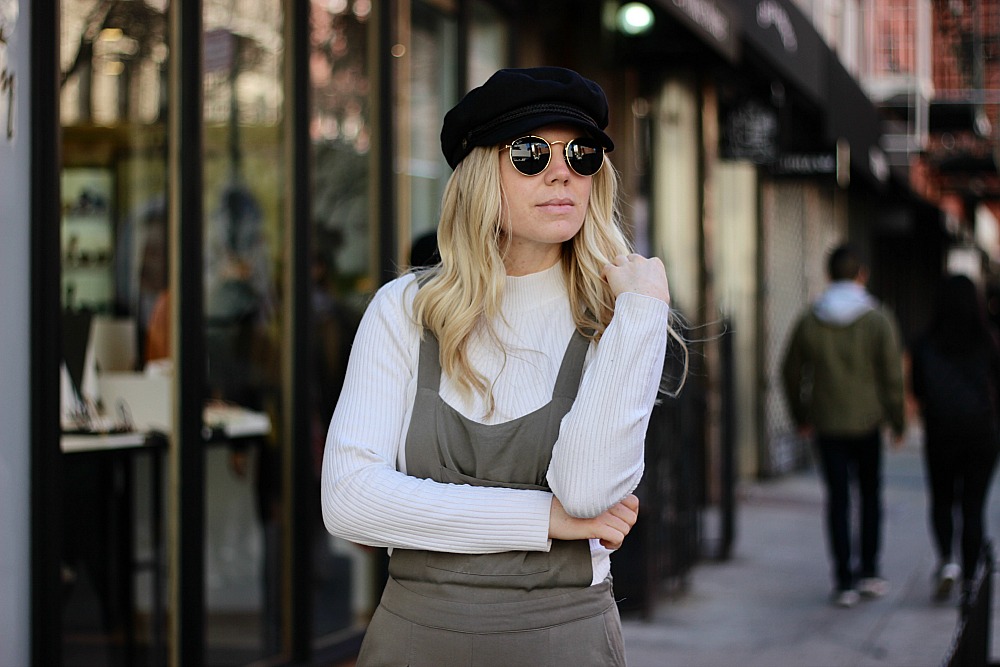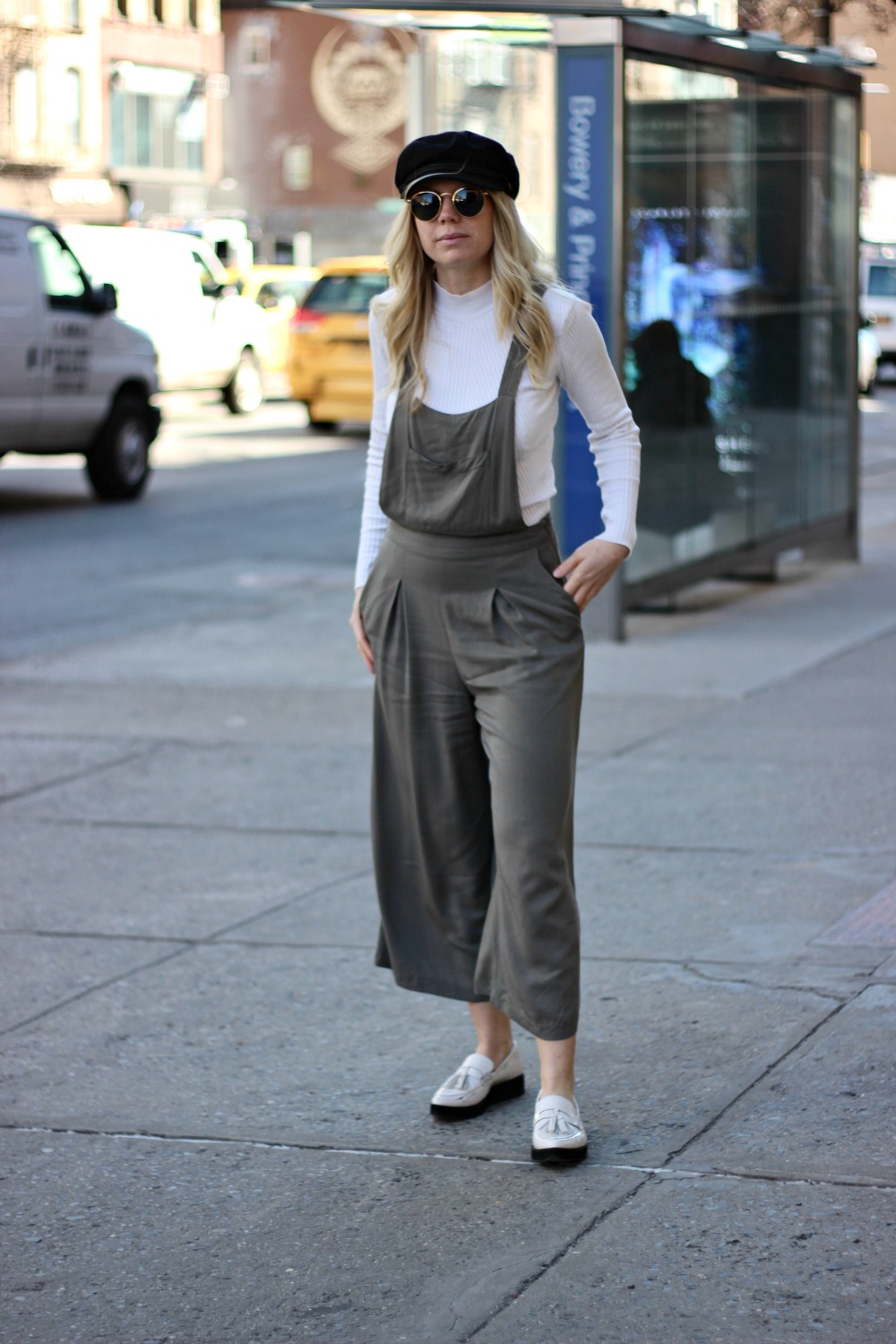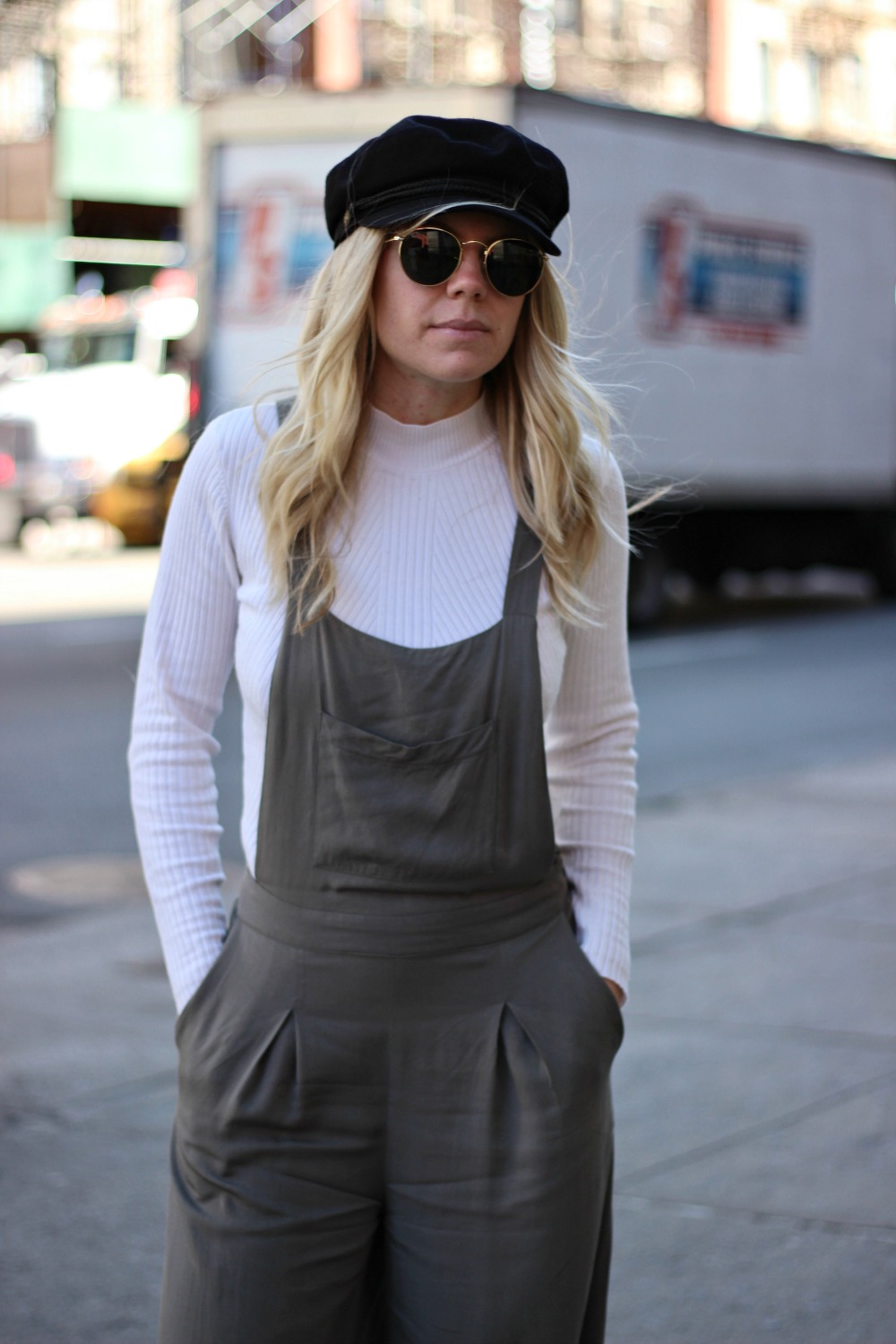 I chose to pair my cadet hat (shop the exact hat below), with overall culottes and white "flatform" loafers for a cool 90's vibe. At first I felt like a train conductor but then I became really confident and loved it. It's a very different look for me as I'm usually Plain Jane, but it's fun to switch things up every once in a while. New hat, new season, new me, right?
Also, we're really trying to step up the picture game guys as photography is so so important when you have a blog. Plus, I always want to bring you value so if you think the photos are too dark, too light, too blurry, let me know. You can comment below, send me a DM, email, smoke signal… whatever you have to do, do it!
Lastly, what do you think about cadet hats, love 'em or hate 'em? Tell me in the comments below!
xx


3 Outfits to Wear to Brunch in NYC
What I Would Wear to Coachella 2017
My 4 Favorite Outfits from March