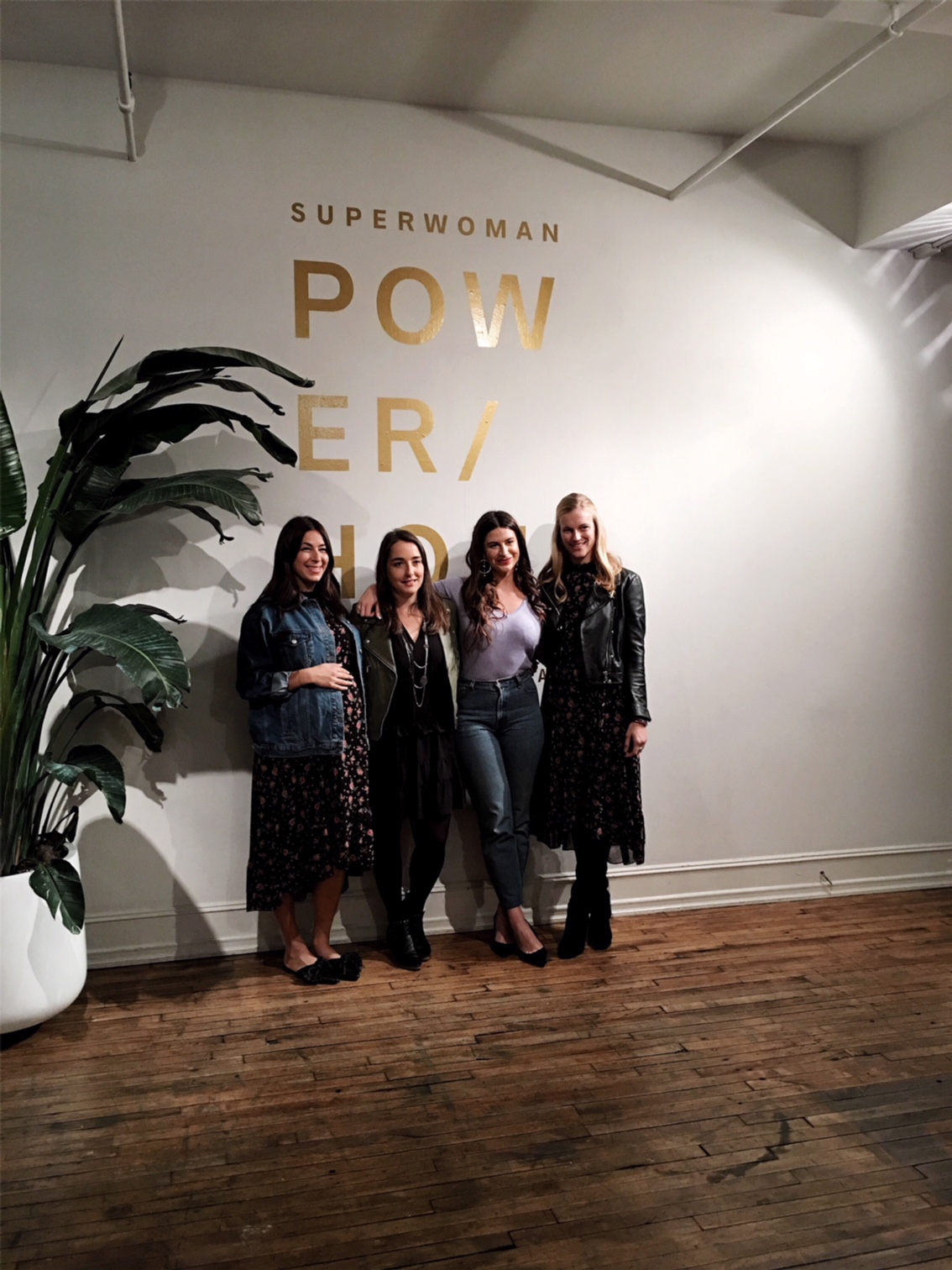 A few weeks ago I had the honor of attending the Superwomen Power Hour hosted by Who What Wear. If you watched my Instastories that night you'll know how thrilled and absolutely blown away I am by what Who What Wear has done.
First of all, they are one of the only brands whose events I'll actually go to because you know they're hard hitters in the fashion industry and never disappoint. And second of all Hillary Kerr and Katherine Power are just crazy smart and biz savvy women who know what the freak they're doing and I admire how they've put so much focus on bloggers and influencers because let's be honest, that's just where the industry is right now and it's not going anywhere anytime soon.
So the event kicked off with Rachel Zeilic (VP of Talent at WWW and whose interview will be coming to NAB v soon), Rebecca Minkoff (if you live under a rock, she's a major Fashion Designer), Pauline Lhote, (Head Wine Maker at Chandon, one of the leading wine distributors), and Andee Olson (Director of Content Strategy at Bumble). Interestingly enough everything Andee said 100% resonated with me. I say interestingly because before the event my thoughts on bumble were "oh it's just another dating app" and kind of stuck my nose up at the idea. Well, let me tell you how she converted me to a Bumble advocate (which we'll get into later).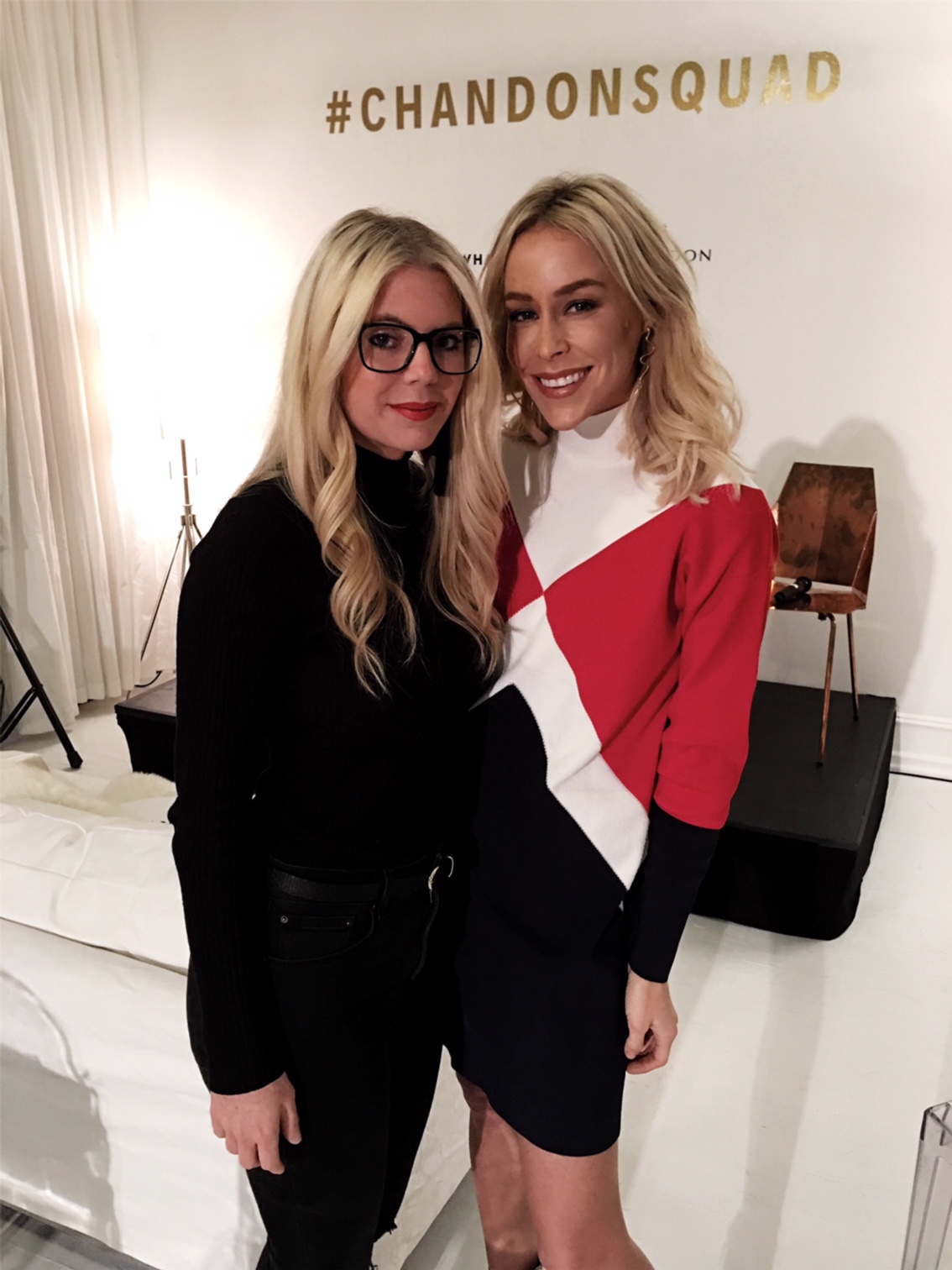 *Mary from Happily Grey was there too and I fangirled HARD (never be ashamed of your inner fangirl).
Now, this post isn't just about Rebecca Minkoff though everyone was completely enamored by her insight, but it touches on all the panelists because they are all powerful women in business and female or not, their energy is a force to be reckoned with.
Rebecca Minkoff's advice for entrepreneurs
Rebecca started off by saying that she had a series of bad jobs before she found her passion. I'm sure we can all relate to this one right? So next time you think about how much you hate your job, remember Rebecca Minkoff worked for a "psycho" for years and look how things turned out for her.
When she started her business with her brother, he started off with a $23,000 salary and she didn't take a salary at all. Shocking to most, not surprising to some, after all that is what happens when you're an entrepreneur.
She said she was always pretty tenacious as her mother would tell her "if you want that dress, I'll show you how to sew it" instead of getting it for her. She stressed the importance of figuring it out, which I think is something a lot of bloggers lack today. Bloggers want things and success yesterday but aren't willing to do the work to get there.
Even today Rebecca faces challenges, she said it's not like you reach a certain level of success and kick your feet up and relax. It is a constant hustle. The obstacles don't stop, they just take a different form. Mo money, mo problems kinda deal.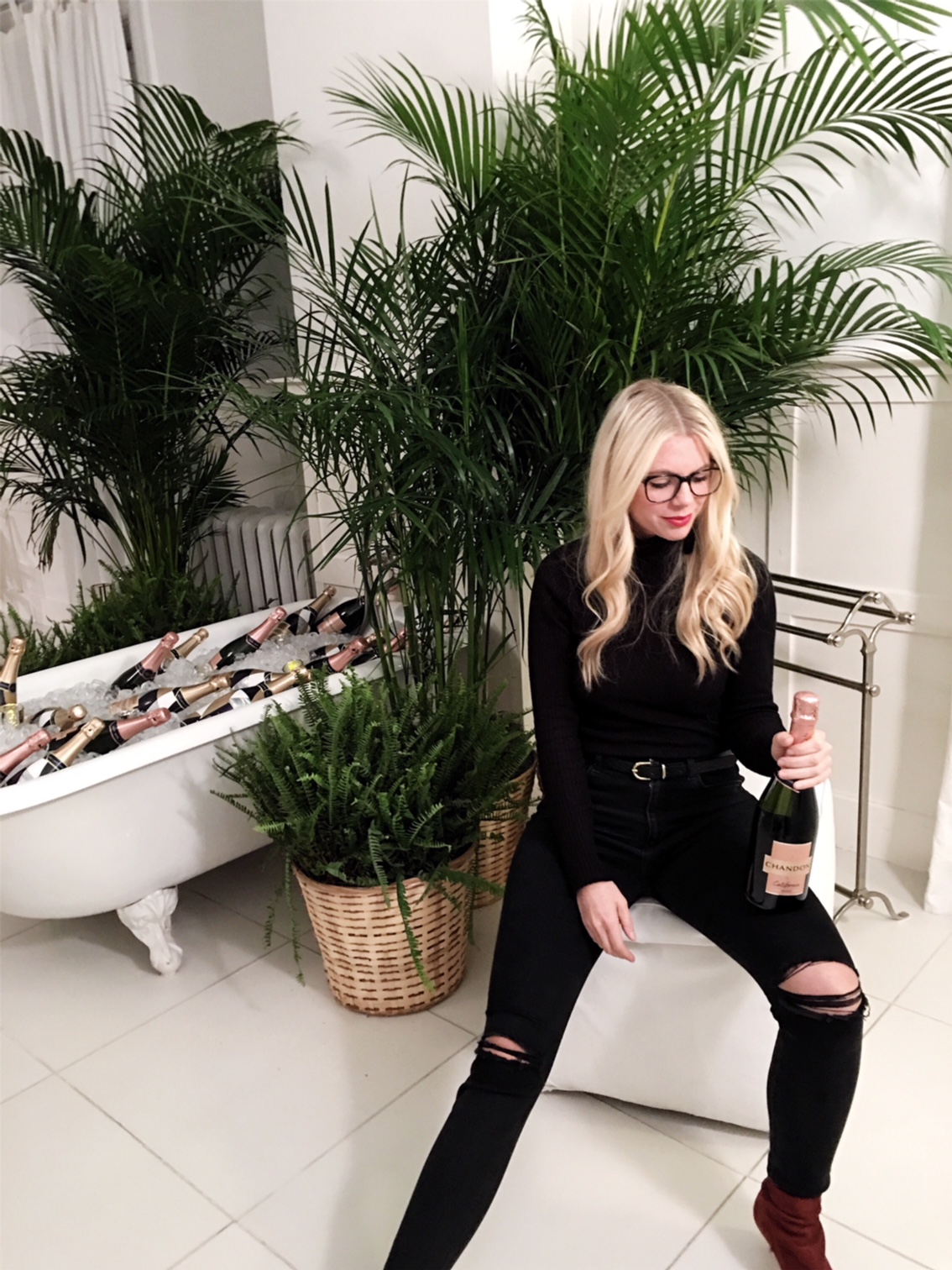 In addition to drive and relentlessness Rebecca said being well connected helped her tremendously. In the early days she would think 'Ok, who do I know? Who don't I know but know someone knows that person I need to connect with?' It's all about using what you have to get what you want. You want to leverage your relationships the best way you know how. Rebecca did so by offering free bags to a well known retailer for a year in order to get the bags on celebrities. Today the equivalent of that would be getting your product into the hands of bloggers.
Don't worry, even if you want to work for an organization, Rebecca had a nugget of wisdom for you too: Climb the ladder the right way and don't step on each other for a certain role. Nothing good ever comes from that. 
But my favorite, favorite, favorite thing Rebecca said was this: "You're the only one who's going to fight for your dream harder than anyone else. Expecting someone to hand you something on a silver platter is the wrong way to think." I mean… BOOM!
That's something I always say – if you want something you have to go out there and get it. You can't just wait around expecting it to fall in your lap whether it be waiting until you have a better job or waiting until your kids are grown up or waiting until you're married… stop waiting. Do it now because no one else can do it for you.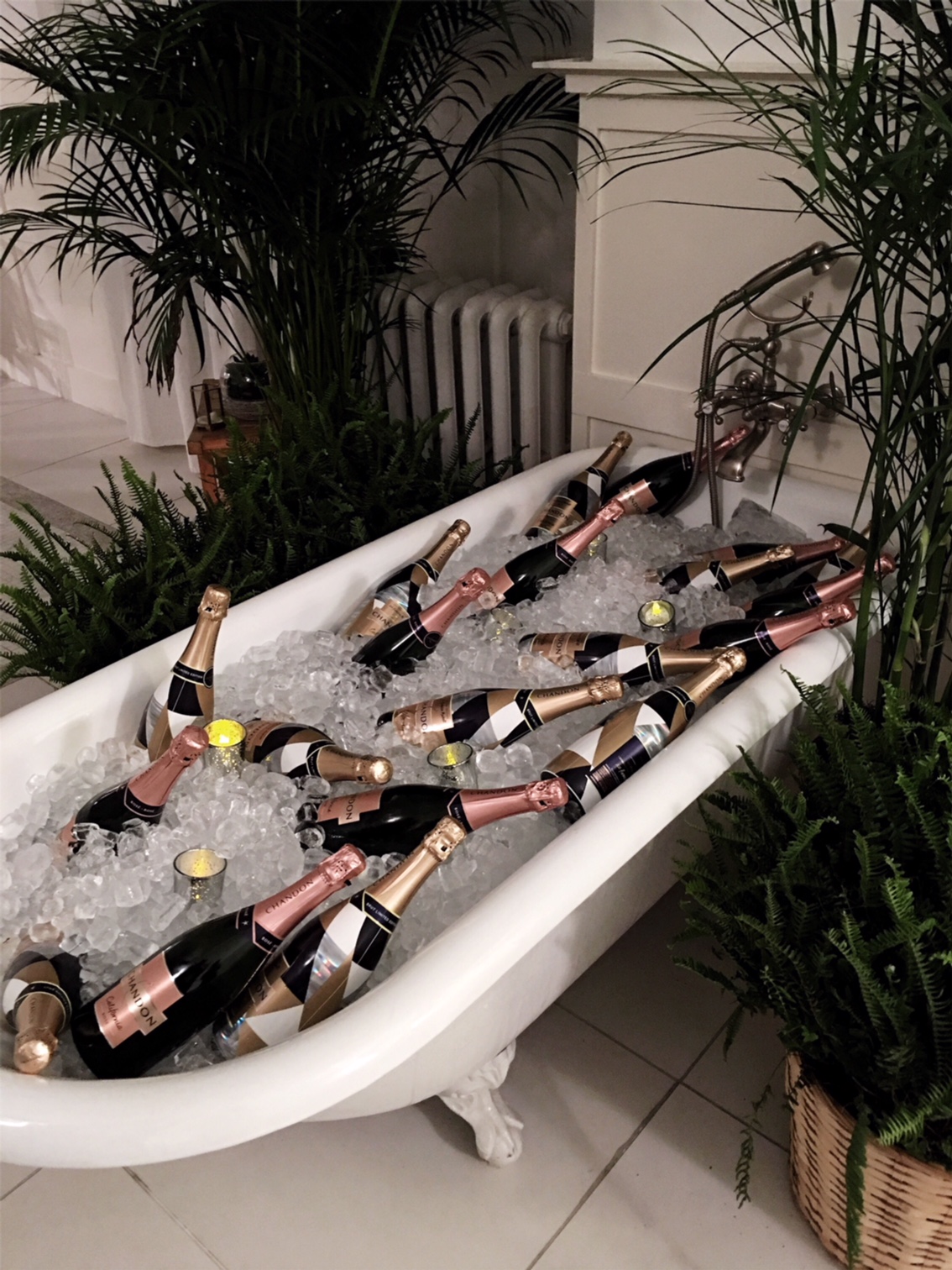 Being a #girlboss at Chandon
Pauline Lhote was pretty interesting because 1. she's French and I find it fascinating to learn about foreigners' perspectives (also I LOVE Parisians) and 2. she makes wine for a living, how cool is that?!?
When I think of wine makers I think of women crushing the grapes in a field and a man churning the liquid that comes out of it, pretty weird I know. And the reason I think this is because according to Pauline the wine business is a male dominated industry so my stereotyping is accurate unfortunately. Because of this Pauline said it was a difficult climb to the top.
As a woman, we're often underestimated in abilities that are more common with men, (i.e. wine making) so Pauline says it's all about picking your battles and controlling your emotions.
You might be going through a break up or your dog just died but you have to get it together for the job. There is a time and a place for emotion and it's not at work.
Personally, I've encountered coworkers (men and women) who have aired their dirty laundry out for attention or pity, victimizing themselves and it's just not attractive. Unless there's a death of someone extremely close to you or something terribly tragic happens, you have to keep your emotions out of it. I should never know what's going on in your personal life unless I ask, I should also always think you're having a great day. Fake it 'til you make it. (This is coming from an extremely emotional person who cries at the drop of a hat so I can say it.)
This leads me to Pauline's final point of surrounding yourself with positive people. If there's one thing all the panelists had in common it was that they surrounded themselves with people who brought them up – really inspiring, motivational, enthusiastic people. You can't expect to go up while hanging out with people who bring you down, right?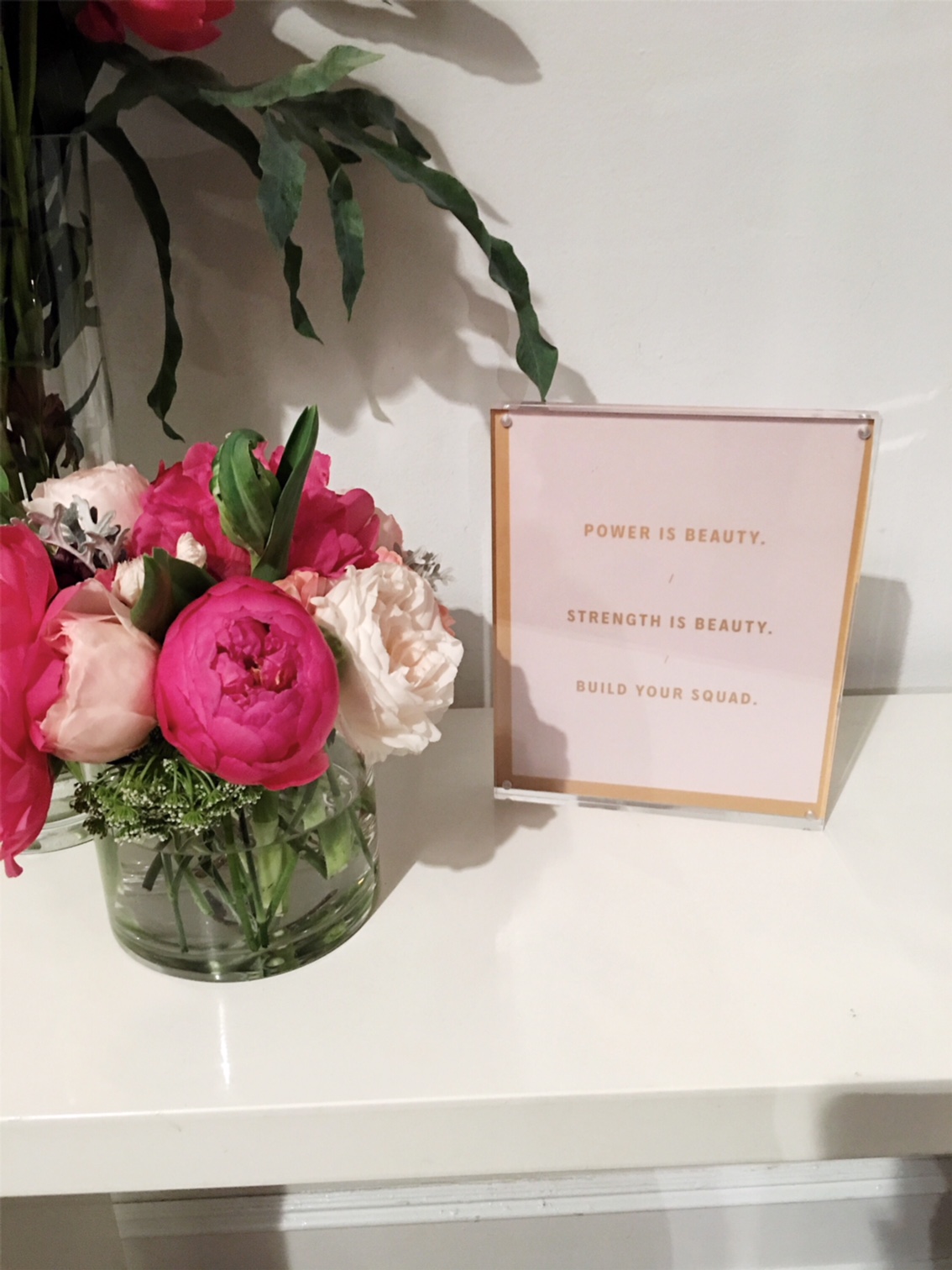 Giving women back their power at Bumble
Andee Andee Andee. Anytime I hear that name I can't help but think of Andie Anderson (Kate Hudson) from How to Lose a Guy in 10 Days (one my fave movies). And let me tell you, Andee from Bumble was just as cute and charming. Like I said above everything she said resonated with me and I have a new respect for Bumble. I was literally nodding my head in agreement the whole time she was talking.
So Andee went to school for computer engineering, which is another male dominated industry. And because of that she found it harder to prove herself (not surprising) but she did so by not being afraid to raise her hand and ask the questions everyone else was thinking. Genius.
Personally, I was always the one to sit in the front of the class and raise my hand to ask questions, answer questions, and everything in between even if it put me in a vulnerable situation if I was wrong or misinterpreted something. It was a risk I was and still am willing to take.
Here's the part where I gained a whole new respect for Bumble: Andee described Bumble as a platform that gives women their power back – giving us the confidence to make that first move and figuratively "raise our hands". And as women we are so used to constantly defending ourselves (guilty) that Bumble is the one place we can go and not feel that way.
Side note: after the panel I asked her if she read Sheryl Sandberg's book Lean In and she did. In one part of the book, Sheryl talks about women "sitting at the table" with men, which reminded me of Andee's story of raising her hand.
Anyway, my favorite takeaway from her was when she said don't focus on the small things and think of the big picture instead. This is crucial for bloggers to understand. It's not about how you get somewhere, it's just a matter of getting there.
Not everything is going to be perfect along the way and if you're just starting out, don't compare yourself to top influencers in the industry. They're running their own race and you're running yours. Just focus on getting to the finish line regardless of what you have to do to get there.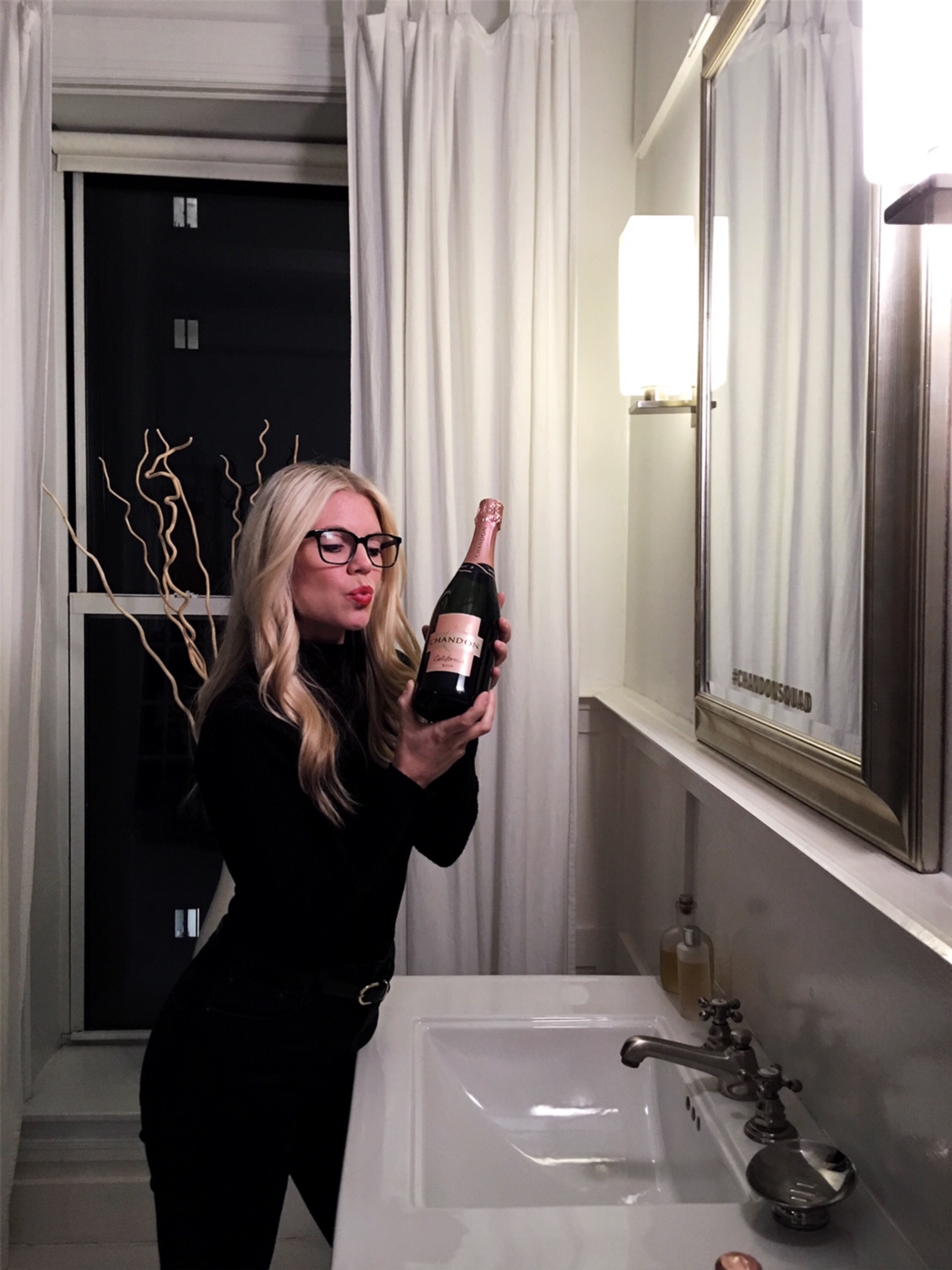 Did you like this event recap? Do you want more posts like this? Tell me in the comments below so I can give you guys more of what you want! 
xx
shop the look